Climate Change dangers that Australia is ignoring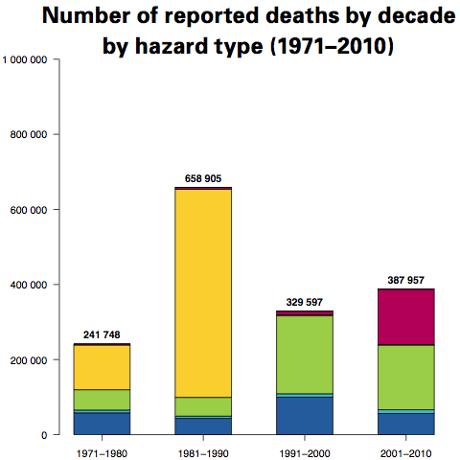 When you read the statistics on the range of dangerous changes already occurring to the planet because of climate changes, you do wonder about the stupid and dangerous decisions being made by the present Australian Government.
Suzanne Goldenberg has written that because of the changes to climate the world is nearly five times as dangerous and disaster prone as it was in the 1970s. Her reference is a new report from the World Meteorological Organisation.
Click here for that article.
————————————-
Paul Costigan, 26 July 2014