Urbanity: Parks for everyone
There's many a piece of research and publication about the links between access to parks and people's health and wellbeing. Any urban area that includes ample public green spaces will always be sought after and the benefits are evident in the community attitudes towards their residential areas. Parks enhance the sense of community.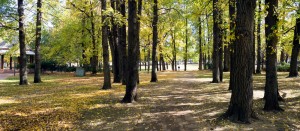 Most Australian urban areas usually have had parks provided as part of the urban infrastructure. However in too many cases these parks and open spaces end up not being maintained well and sadly many also become places of neglect.