Heritage preservation in downtown Queanbeyan
September 2013
Heritage can get out of control. Even when the original cause may have been logical and justified.  Here  is a photograph of a sign in Queanbeyan as photographed in September 2013.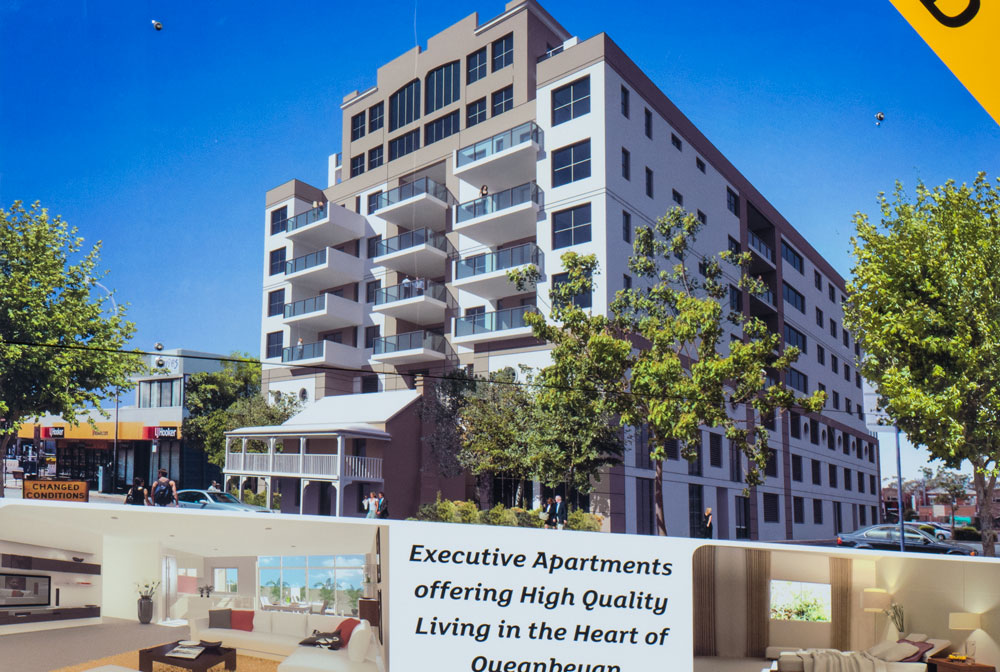 The small cottage seems to be squeezed into the front of a standard out of the box set of apartments. I suspect the two storey cottage out front is meant to represent a nod to heritage. But – the photograph below is the reality as it is today!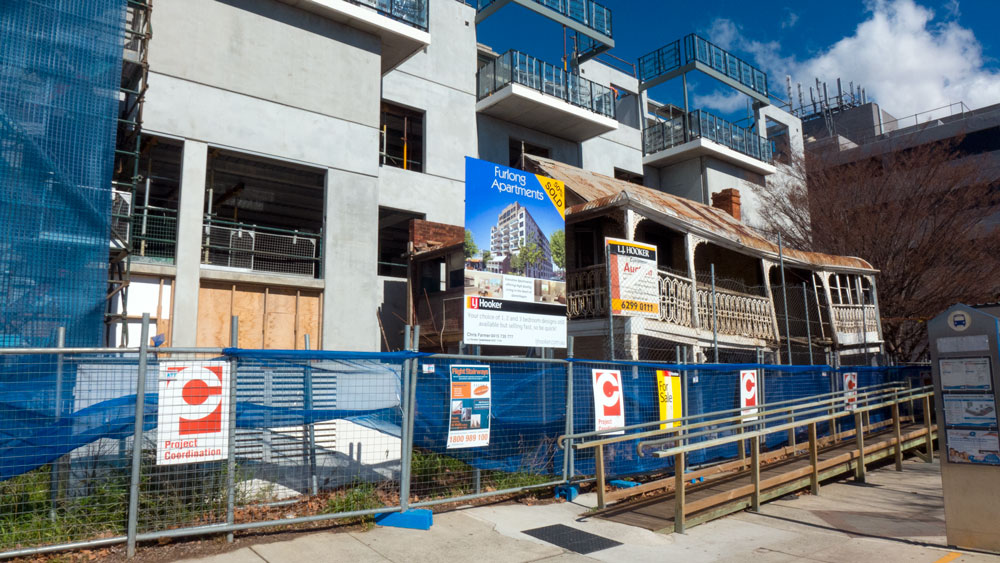 The internal of the cottage is even worse. The iron work is decayed beyond repair. This cottage has sat here for years more or less in this condition as it slowly decayed to the point of no return.
But somehow it is to be completely rebuilt as in the sign above. It is not even the same building! Makes you wonder?