Review: Photomedia / Photography
Flux Realities: A Showcase of Chinese Contemporary Photography
at Singapore Arts Science Museum till 2 Nov 2014

The Singapore Art Science Museum,  in conjunction with the 2014 Singapore International Photography Festival, is presenting an exhibition of Chinese Contemporary Photography. According to all reports this has been very popular and well attended. It so happens that up stairs there is also the major travelling exhibition, Annie Leibovitz A Photographer's Life 1990-2005.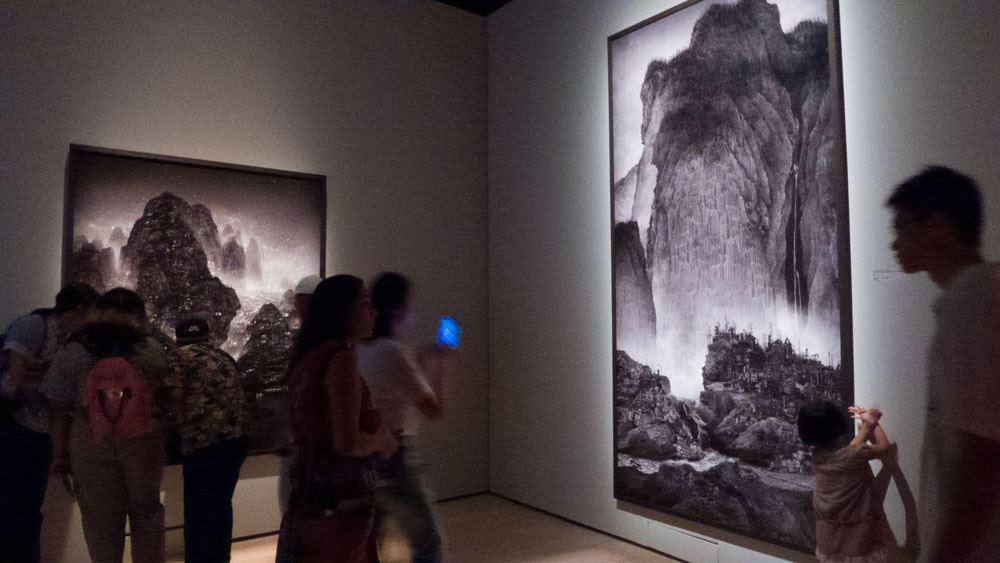 There is much to enjoy in this exhibition and it is worth the visit to this particular selection of works by Chinese artists. However there is not as much photography as indicated by the exhibition marketing. Rather there is a mix of photomedia, graphic arts, documentation and related media. I suspect that there is a much stronger body of work of Chinese photography that could have been selected.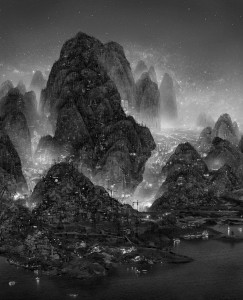 As you enter the first works are complex photo-real moving animations by Yang Yongliang. These definitely suck people in and they enjoy them – and stop to take photographs. But they are no works of photography. The next few works are similar. They are very beautiful photo-real graphical works but again they are not photography.
Between this exhibition and others currently on in Singapore, there are indicators that works are being listed as photography while they are in reality works based on the use of collage, photomedia and other photo-real techniques. While all this is a compliment to the possibilities of photography, the unfortunate outcome is that contemporary photographic practice is being sidelined in favour of allied photomedia works.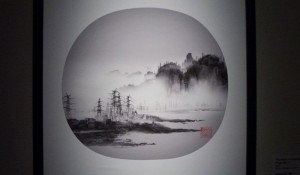 To make something clear, I totally in favour of there being exhibitions of all types of photomedia, graphical and related artworks. It is just that the audiences are being misled when these works are being exhibited under the title of photography. Many of the works in this exhibition, while being of interest, do not sit well when seen in the larger context of contemporary photography internationally.
Here are a few photographs I took inside the exhibition. I took these to illustrate the diversity of works and to provide some idea of the atmosphere in the exhibition. It was an easy exhibition to navigate and was an enjoyable experience. I would also hazard a guess that from my observations of how people spent time with individual works and groups of works, that the audience was being very much engaged with the exhibition.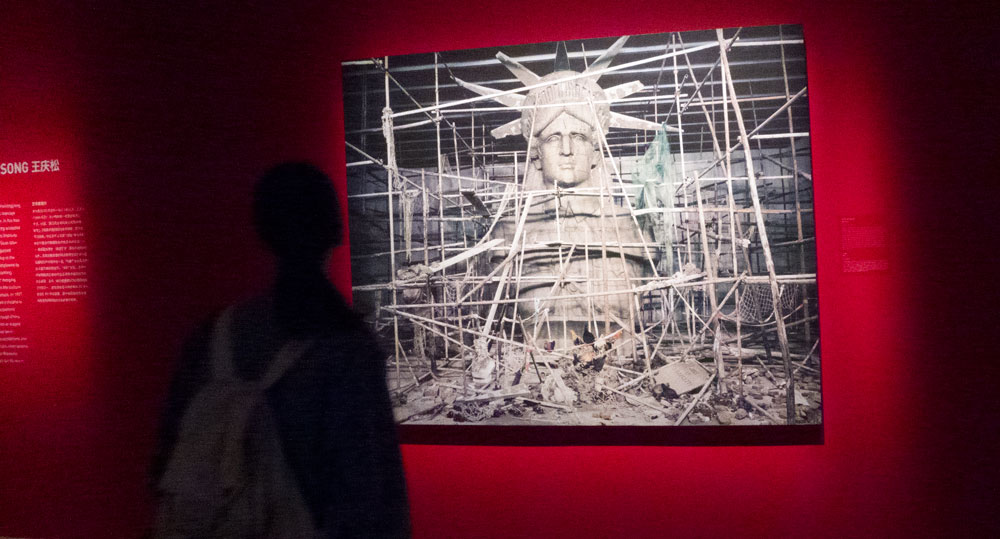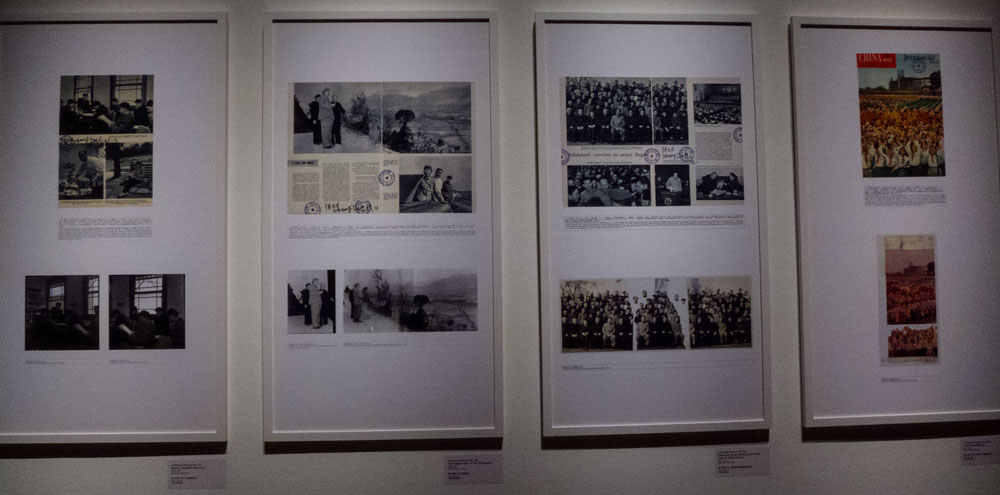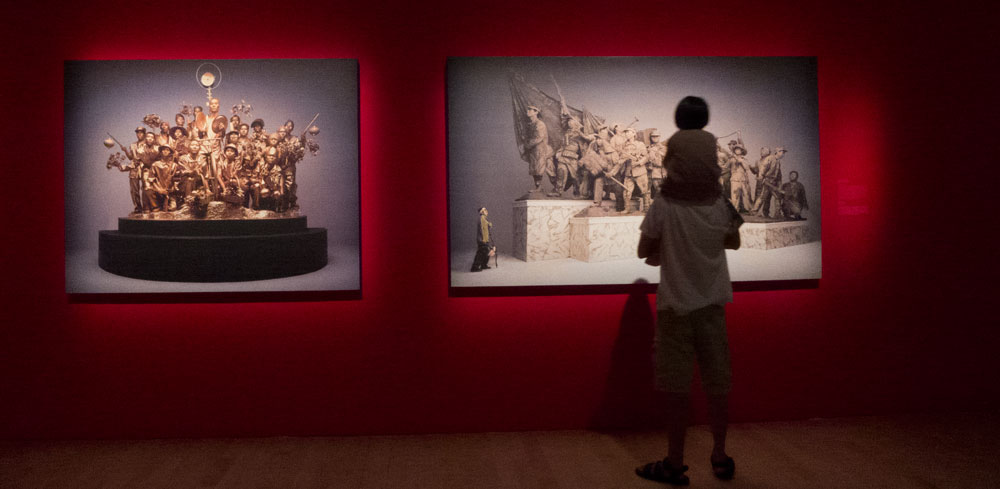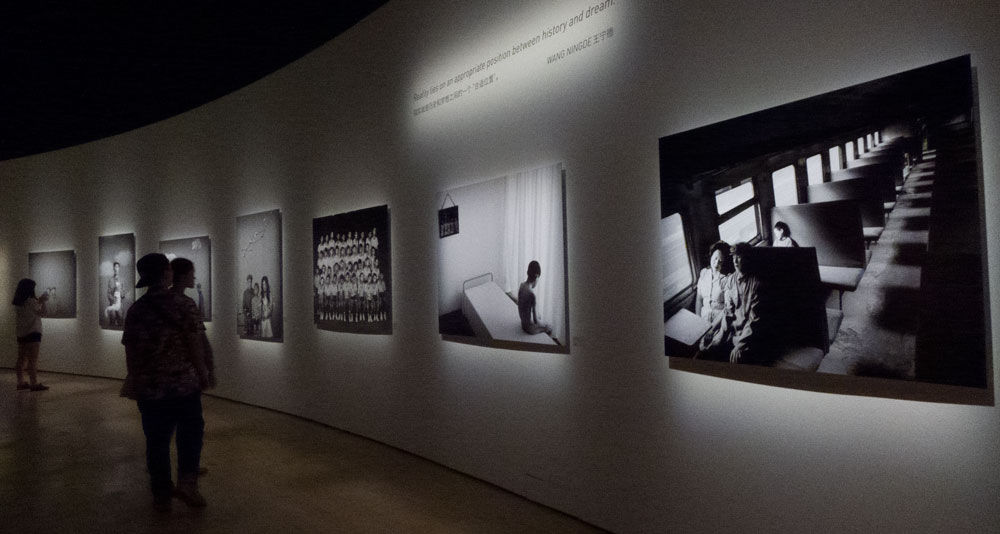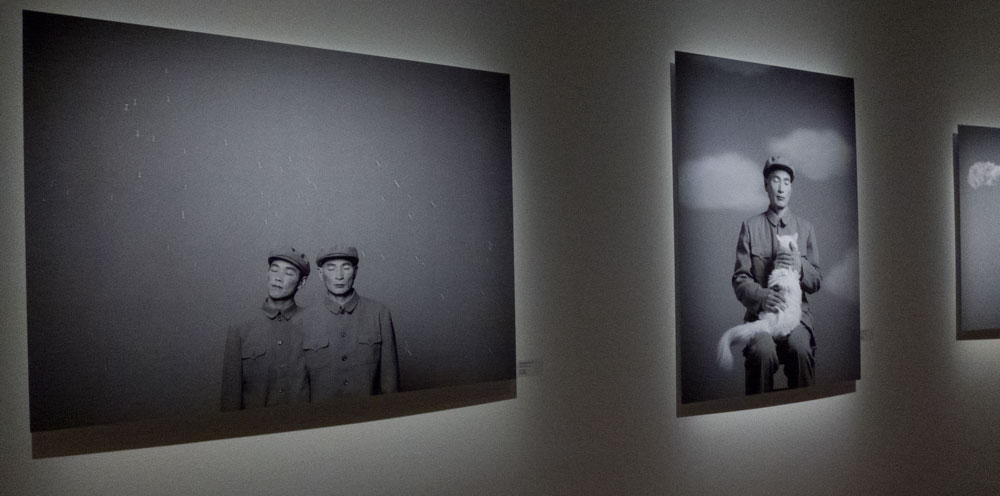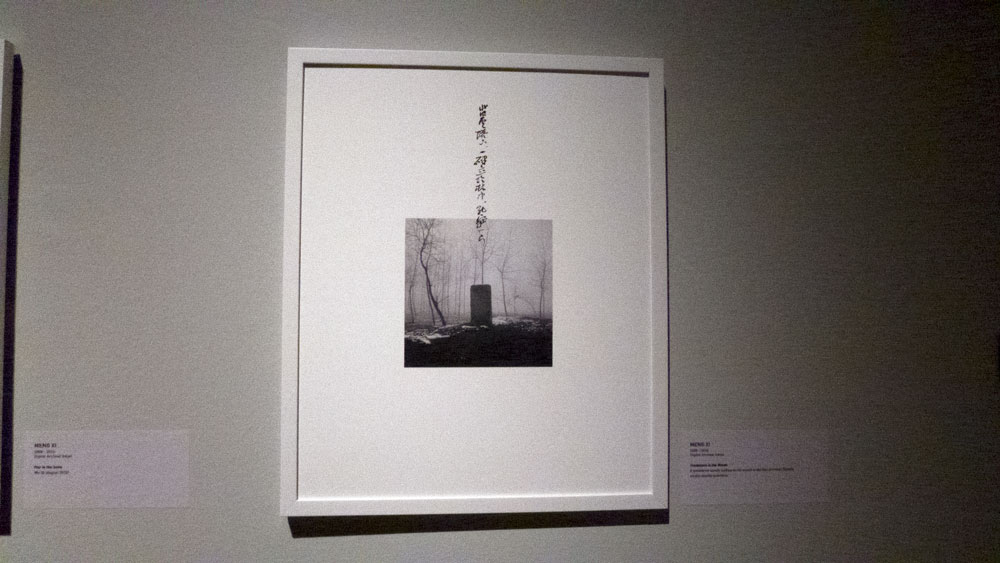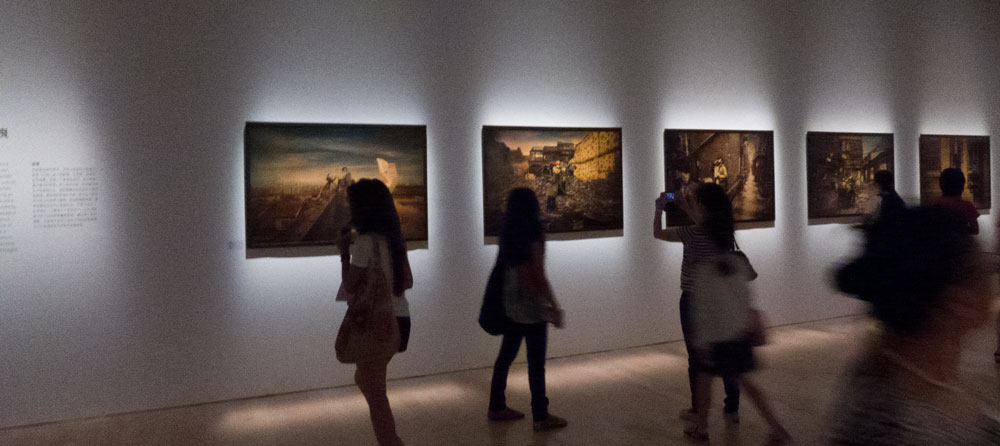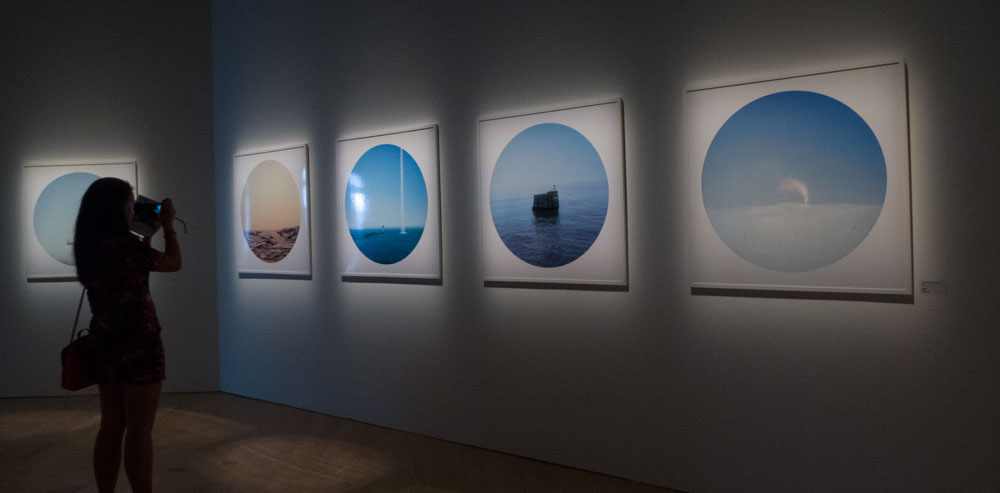 The day we visited the exhibition was a public holiday in Singapore and the exhibitions at the museum were very busy.  My rating below is based on the exhibition as viewed. If I were to rate it as a photography exhibition, the rating would be lower.
For more on the works from the Festival website – click here
Here's an exhibition guide from the museum (this link may dissappear later) –  click here
————————————–
Recommended: Rating 7/10
————————————–
Paul Costigan, 8 October 2014