Comment: there's hope yet on how to hinder big coal.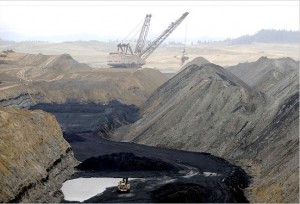 Many national governments, including Australia, persist in allowing Big Coal to influence its environmental and energy policies. However there is hope as a world-wide trend continues as corporations start to divest themselves of investments in the Big Coal companies.
Writing in the Guardian in April, Archbishop Desmond Tutu urged that "people of conscience need to break their ties with corporations financing the injustice of climate change".
And the good news continues as more enlightened universities listen to their staff and students and take the appropriate big steps to remove their investments from Big Coal. Here is the latest on this from an article in The Guardian – click here.
——————————————
Paul Costigan, 9 October 2014