Music Review: Bluenote Cafe, Neil Young (2015)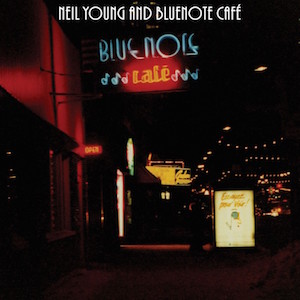 If you like Neil Young's music, then this album must make its way into your collection. This is Neil Young at his best and doing so as a Blues musician.
The music is from live recordings from 1987 – 1988 and is more or less based around his studio album, This Note's For You .
This was a good album, but in these concerts, Neil and his band really strut their stuff. Highly recommended!
As anyone who has followed Neil Young's musical career, he does the occasional twist and turn in the style of music he makes. This is no exception. It is a blues band with rock music integrated into it. They are having loads of fun!
Here's a good review that tells the story – click here.
and here's another – click here.
here's a couple of the songs – the videos simply illustrate the album cover.
Highly Recommended: rating 10/10
————————————————
Paul Costigan