How the bullies get away with stuff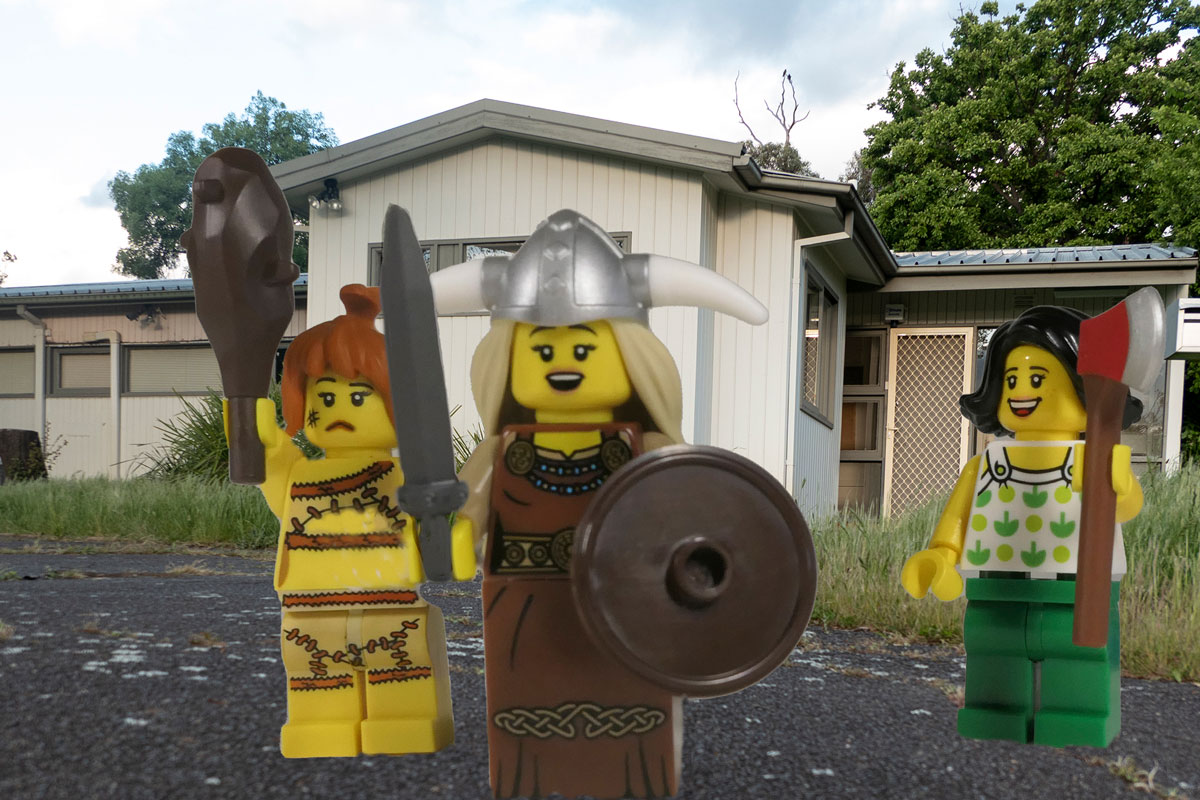 It was shocking to see the style of the official criticisms of Ainslie residents who had objected to the redevelopment of the community site on the corner block next to Bill Pye Park in Ainslie.
This development application and the reactions by some of those involved is a case study of so much that is wrong with the ACT Greenslabor Government and how it and its allies conduct themselves.
There are issues that are common to redevelopment debates in precincts across Canberra, including:
That locals were forced to lodge objections to several ACT Housing's proposals that clearly do not meet the planning rules;
That redevelopments such as that proposed for Giles Street Kingston are independently assessed by the appeals tribunal to be blatantly ignoring the government's planning rules;
That affordable and social housing allocations were dropped as a criterion to be included for significant redevelopments within established suburbs;
Planning rules were varied in a ridiculous manner in order to have questionable developments go ahead; and
The inappropriate use of call-in planning minister's powers where this was used to reinstate approvals that had failed the independent assessment of the appeals tribunal.
As a consequence of these actions involving residents, accusations are then made about how the residents are gaming the system and in certain cases are working to stop desperately needed social housing being built.
Yet the facts are in the public domain, this government has a poor record in the provision of social and affordable housing, has diverted funds from social housing sales to pay for the tram, and its interpretation of Building A New Normal is to approve developments that do not meet the government's own criterion.
Yvette Berry, as housing and suburban development minister, has taken the lead in attacking residents. It is as if she is proud to be a senior politician who creates combative situations that enables the mainstream press to make disparaging comments about community groups.
Some of these events have involved the divisive and unkind actions. For instance, there was the questionable episode of the YWCA instructing their lawyers to send a threatening letter to the Ainslie community association prior to the appeals tribunal hearing the case of the Ainslie redevelopment.
Whenever it has happened that the independent appeals tribunal has thrown out the approval for development applications given how dodgy they were, no ACT government minister has ever owned up to the reality the planning system has been badly managed by their own planning directorate.
Their default reaction and that of their proxies, has been to pick up the cudgels to bludgeon the residents who have spent their volunteer time and resources trying to have the planning rules applied correctly.
Much of the above would not happen if the ACT had a resident-focussed planning minister with a commitment to urban planning, design and being nice to people. A good planning minister would be passionate about enhancing biodiversity and preparing the city for climate impacts.
A good planning minister would insist on the planning chief and his crew following their own rules in decision making, to undergo full and transparent consultations through open engagement with residents and to ensure that planning and development rulings are enforced.
If there was such a planning minister, that unfortunate YWCA–Ainslie resident's saga could not have happened – rules would have been followed. If the planning minister enforced social aspects of the planning regimes, Yvette Berry and Housing ACT would have been told to go jump when they sought to take over land designated for community facilities and parkland.
A dramatic leadership change across government planning is required to bring about a total change of culture in how the ACT Government deals with planning and development.
While the position of ACT planning minister is officially occupied, the reality is obvious – there is no-one home. Due to this none performance in the role, this planning minister should be asked to resign and to stay home in his garage.
Likewise, the senior planning bureaucrats should be made think about moving to jobs to somewhere else but not in this government's planning directorate.
This is the reform that is urgently required – not the dodgy and self-serving planning reforms now being proposed by the bureaucracy. A good planning minister and real leadership talent within the planning directorate could make the present planning system work. The reform required is the leadership.
———-
This article is a version of the piece originally published online with City News
Paul Costigan is a commentator on cultural and urban matters