Parliament House lawns again!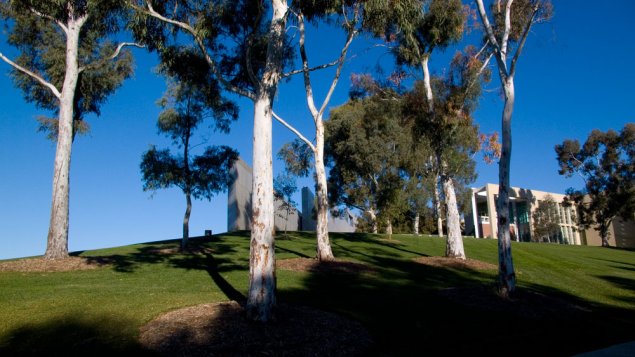 They have tried before and I am sure they will keep trying till they get their way.
The Australian Parliament House was designed with the lawns on the roof. The architect wanted to remind the politicians of their place by allowing people to walk across the roof of Parliament House.
With the architect's approval they have already introduced 'Ha-Has across the slopes to stop those evil people who they expect one day to drive up there.
Now the 'security experts' are suggesting that the lawns across the top of Parliament should be off limits.  click here.
Earlier this year Romaldo Giurgola died knowing his fantastic piece of architect was still basically in good shape. But they could not wait.
I am not sure whether this is an exercise in kite flying – or whether this is a serious proposal. Either way – they should leave those lawns alone and allow people to visit them to wander freely about on top of the politicians.