LDA up to its old tricks again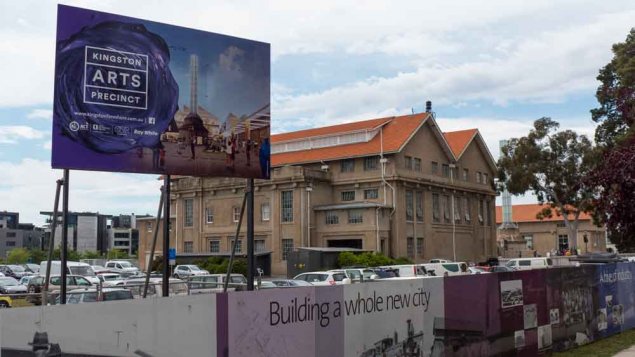 There's one thing about the way the ACT Government goes about planning for Canberra–it will always use any tricky method to justify how it assists the developers.
In the last couple of years there have been numerous announcements about how the government is to redevelop the major site in Kingston as a Kingston Arts Precinct. I have commented on this previously.
This government has a history of announcements and worthy aims to redevelop sites. The whole Kingston foreshore is an example of this. This site was originally announced to be a fantastic example of environmental urban design. However along the way most of the initial planning was junked in response to pressures from the developers.
What we see today is not to result of all the many hours of consultations. It is the result of the watering down of the original decisions and the subsequent replacement of the original planning with something more easily delivered by the developers and to maximise their profits.
With the experience in mind, many of us were wary of the first announcements for the Kingston Arts Precinct.
The government has now started the process of watering down the original concept. In they came with one of their infamous 'technical' amendments. We have seen these before – in effect it means that they have rigged the legislation to introduce these planning changes to avoid consultations. The winners have always been the developers.
Here's the story in the Crimes about the local community's thoughts on these sneaky processes.
The election is over – so the LDA and the Minister for Nothing Wrong Here are both back to business as usual.