Review: TV program on DVD
Without You
with Ann Friel, on DVD – three-part mini series.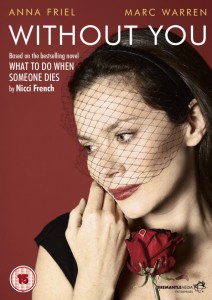 This three-part mini series was viewed in one sitting on a cold and wet Saturday evening.
The story's focus is how a married woman copes with the sudden death of her husband of 12 years. To that add that she quickly has doubts about the car accident. She has to also deal with the doubts and stories about whether he was being unfaithful.
To make matters worse for her, there are many around her that have these doubts and seem to be accepting that he was unfaithful and that she should simply move on.
Unfortunately for Elle (played by Anna Friel), she has to postpone deep remorse and instead work through the issue of whether she discounts the memory of the close relationship she thought she had to that point, or to follow her instincts to uncover what really happened. She really wants to have a good memory of her husband but all the evidence is mounting up to point to the contrary.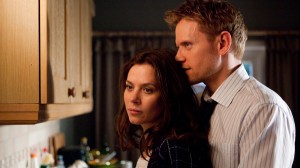 This a good mini-series and we enjoyed watching it. There heaps of holes in the story lines but that's the way of these fictions. When you spot one, you have to quickly put it aside and allow the story to continue flow over you.
It is indeed an intriguing morality tale around this woman's life and how she handles the dramatic circumstances that evolve at a time when should be in full grief.
Again, my recommendation is based on binge watching – seeing all three episodes in one sitting. Anna Friel is an actor to watch out for and I will be researching to see what else she has done recently.
Just one fun question. Every time we saw the street in front of her house, there was the same red car parked there.
And one little side piece of useless information. Anna Friel is in a relationship with the actor who plays Mycroft Holmes (Sherlock's brother) in Elementary.
Recommended: Rating 8/10
————————————–
Paul Costigan, 31 May 2014