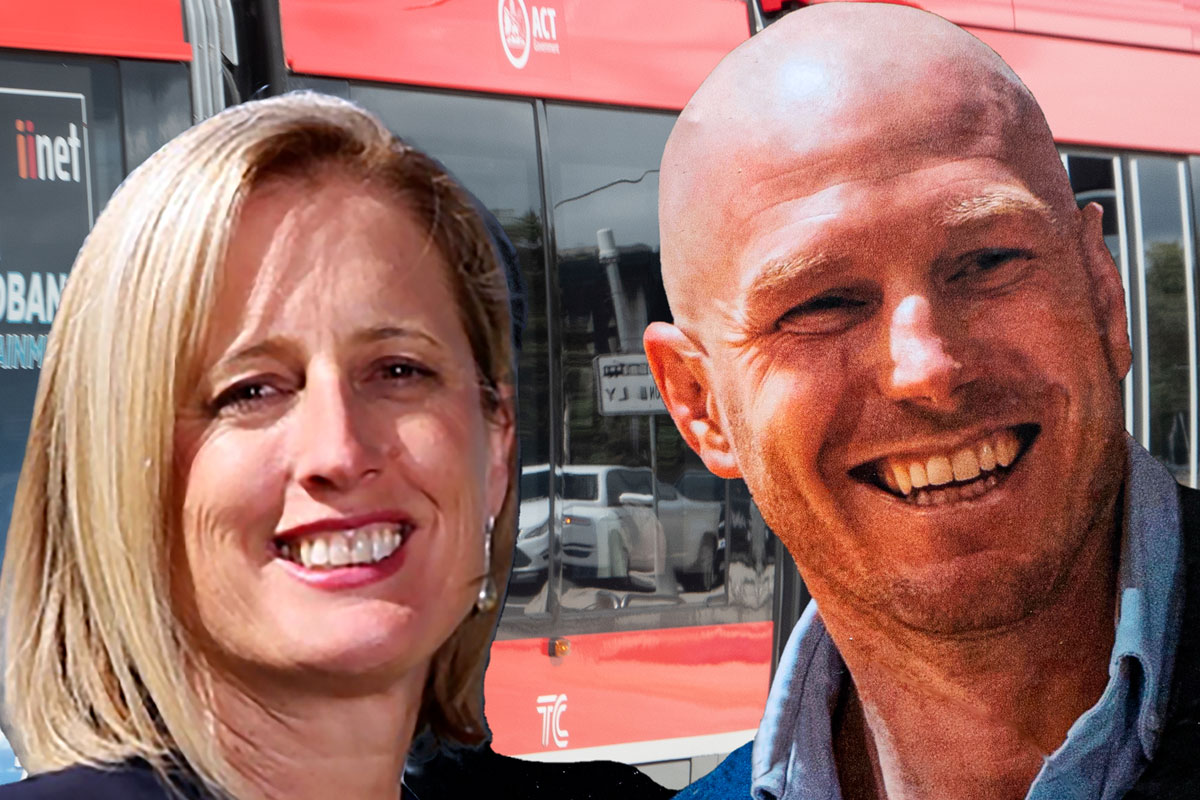 When federal elections roll around, locals hear often from those who wish to be the elected federal members of the House of Representatives (3 from the ACT) and the Senate (2 senators).
They cannot be held back from taking the stage or from stepping out as you go shopping. After the elections are done and dusted, they have serious stuff to be getting on with and so local issues are rarely mentioned again – till the next elections.
People know that members of the federal parliament become involved with complex issues affecting not only their local voters but the whole country. Some interstate local members are good at maintaining a local voice and participate whenever possible in appropriate local debates.
They usually avoid commenting on the grass mowing, potholes and whether a local venue may be disturbing the neighbourhood – unless it is theirs.
There is an expectation that federal members should be involved with crucial matters such as local affordable housing, social housing, transport, urban development, suburban design, suburban climate issues, and whether the local government is transparently allocating monies and resources to stuff that makes sense.
It can be a tough gig to be involved in national and international goings-on while having to maintain a presence in important local debates. But like it or not, that's what people vote them in to do.
For the last decade with ACT Greenslabor in power here in Canberra, the three House of Representatives politicians and one senator have been Labor. There must have been an agreement between them and ACT Greenslabor that they would remain silent or at least not be critical of whatever the ACT Government was doing – no matter how scandalous and outrageous.
Their collective silence and wilful disregard for the welfare of residents has been the collateral damage from having this cabal of electorally safe Labor federal politicians.
When David Pocock ran his campaign mentioning a few local issues, it stirred Senator Gallagher a little bit to think that maybe she should pay attention to the local debates.
Having said that during the campaign, she has reverted to form and concentrated all energies on her national roles – which are very important. But when she comes to be up for re-election, it will not be voters across the country that she has to keep onside, it will those in this city.
As for Senator Pocock, he is still maintaining connections through his Town Hall meetings. For the moment he is going through the motions at least.
We did not hear from Senator Pocock, or any of the local Labor feds, when ACT Greenslabor started kicking housing tenants from their forever homes.
We heard nothing when the auditor general reported on questionable justifications for the tram to Commonwealth Bridge and about the tossing of large amounts of cash to fill in the lake at West Basin for massive development of the foreshores.
We heard nothing when Jon Stanhope and Khalid Ahmed revealed the total re-allocation of funds from the sales of public housing estates to pay for the tram.
Following on from that scandal and misuse of public money, nothing was said about how far behind the city remains on the provision of social housing.
We also heard nothing from the local feds on the funds ripped from the health budgets and how this has put behind by a decade the expansion of the Woden Hospital and has seen a reduction in health services (despite the outstanding efforts by staff to deliver quality services).
The mismanagement of the territory's finances and other outrageous policies, such as the latest pseudo-planning reforms, are not stuff that committed locally elected federal politicians could ignore if they took their electoral responsibilities seriously. Yet this is the new norm for this well-paid group. Is this what people think they sign up for when they cast their ballots?
It must be time for some 'kitchen table meetings' to identify new candidates for the federal elections in 2025 to have independent candidates (not aligned to the three major parties) who are committed to demanding integrity, transparency and good governance from the ACT Government.
Definitely overdue.
———-
This article is a version of the piece originally published online with City News
Paul Costigan is a commentator on cultural and urban matters