Oh- what a silly debate – Trams for Canberra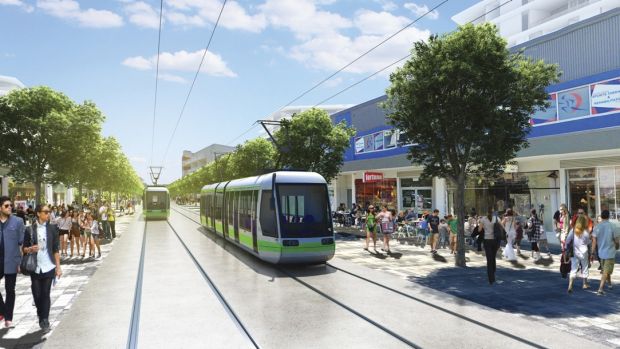 The ACT Election is happening right now. Every forum or debate eventually gets hijacked by the Liberals in the campaign to oppose the tram.
The present Labor/Greens government has commenced to build the first of the tram lines. This one will be across the northern suburbs.
The Liberals have promised to tear up the contracts. They have run a Abbott style negative campaign on the danger to the future of Canberra's economy that the present government is inflicting on the city's future.
The negative debate has become like an hysterical event. Sense no longer applies.
The trouble being for those who can see the value in having this new piece of transport infrastructure, is that those who back the tram, do not trust the present government one bit to get it right.
Plus this government has been delivering shocking urban developments and infill developments. Canberra's amenities are under challenge as this government sells of any land it can get hold of in order to please the developer lobby.
With this in mind, residents are very aware that the government in delivering the trams will be allowing the developers free hand to construct avenues of bland box towers all over the city.
However, the tram remains a good idea. And it was refreshing to see a respected economist lay out his support for this piece of transport infrastructure. Click here.
PS: I have always supported the introduction of trams to Canberra as part of a greater mix of transport options.