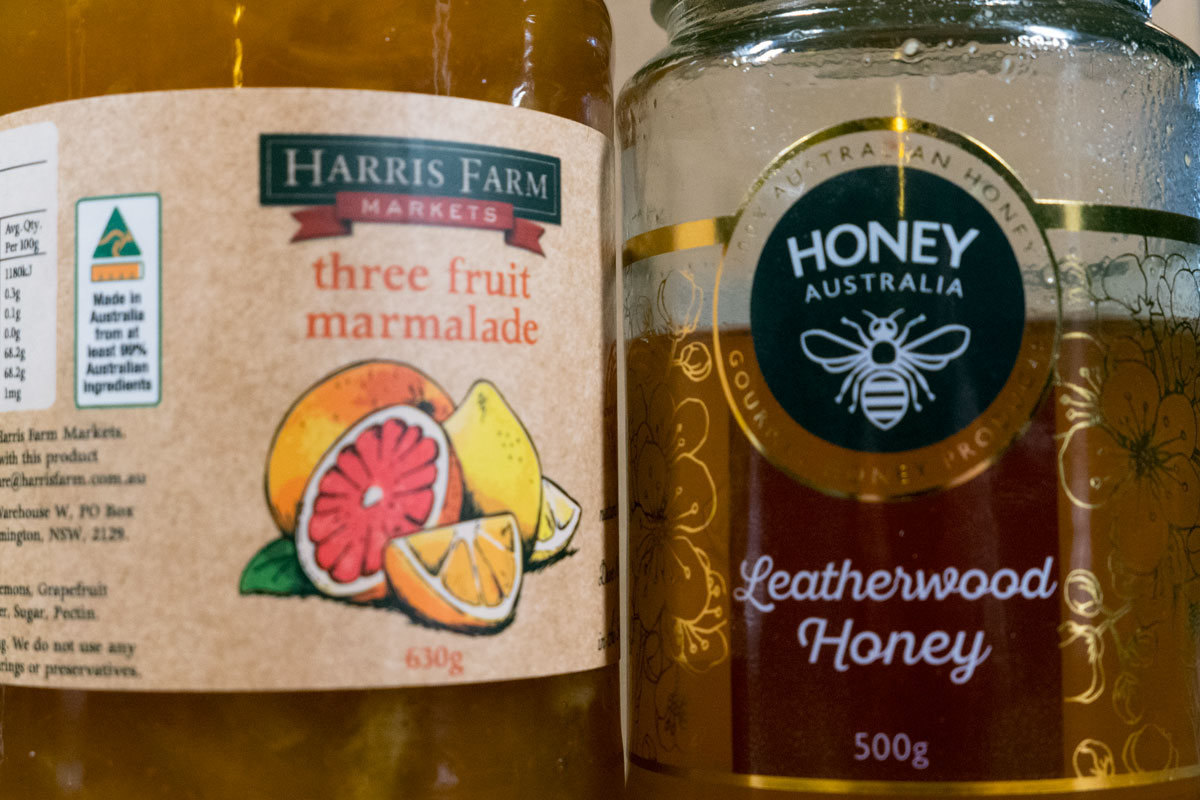 There was news in May that a new supermarket is to open in Canberra. Harris Farm Markets are to build a new store at Majura Park on the northern end of the site occasionally used by the circus.
For people such as myself who enjoy supermarket shopping, this is good news. Another supermarket is very welcome in Canberra.
I am familiar with Harris Farm Markets, both in Leichhardt in Sydney and in Bowral (they have 30 stores). Whenever travelling to Sydney and back, we often make a stop at Bowral – for the food at Café Russo and to wander through Harris Farm Markets next door.
Last time it was to top up with their home-brand, three-fruit marmalade – one of the best around. And a few other things, chocolates, cheeses, their yummy lemon myrtle and spiced hot-crossed buns and some honey – a Tasmanian Leatherwood honey – wonderful stuff!
The announcement of another supermarket for Canberra reminded me of the push by former chief minister Jon Stanhope for there to be more choices in Canberra when it comes to supermarkets. Back then the dominant two were – very dominant! It was also the time of the growth of ALDI with their larger stores.
Things on the supermarket front have definitely improved for Canberra shoppers – IGA has flourished, Supabarn has a few more and there's even a Friendly Grocer or two.
It was the attraction of going shopping in Harris Farm Markets that was the extra incentive for a day trip to Bowral just before Easter. The main reason was to have a look at Ngununggula, the new Southern Highlands Regional Gallery.
This is situated on the eastern edge of Bowral alongside some of the new suburbs. The gallery is in a repurposed dairy building on the Redford Park property – the former home of the late James Fairfax.
This is a great gallery space – with some beautiful exhibition spaces and it looks like having high-class exhibitions to bring people to Bowral. When we visited, the exhibition was John Olsen's "Goya's Dog" – being eight decades of Olsen's practice, from the '50s to the present. We did not try out the gallery's café. It looked okay – but the other reason for going to Bowral was calling.
This was to have lunch at Café Russo – attached to the Harris Farm Markets. This has fabulous Italian food – and the coffee is okay. While I find it hard to resist their A4 shaped, thin-crust pizzas, it is their delicious pastas that are to die for.
For the last visit I had Ravioli Di Zucca while previously I enjoyed their Pappardelle con Ragu Di Anatra. (Google "Café Russo menu").
If the Canberra Harris Farm Markets has a café anything like Café Russo – then it will soon become a destination.
One attraction of Harris Farm Markets is that they are very much a supermarket and fresh-food market. There are loads of local and Australian products as well as some stuff that they specialise in.
It is one of the places you wander around looking for that something to cook or that something to enjoy as one of those "guilty" pleasures. There's always too much to choose from. Their prices are not necessarily the cheapest – but hopefully what we pay means that the suppliers are getting a good price for their labour and products.
As you may have gathered, I enjoy supermarkets and searching for what is new or what particular branches offer that others may not.
I suspect I will never be a shopper who orders online and either has it delivered or goes to a pick-up point to have it loaded into the car.
This is a great service for those families that need to ease the efforts to get in their supplies – but for me, going to a supermarket is akin to browsing a bookshop, you never know what you may stumble upon.
I would encourage some of our politicians and arts bureaucrats to travel to Bowral to see this new regional gallery. The population of the Southern Highlands is around 50,000. That means this city with a population of 400,000 could easily have a couple more well kitted-out galleries.
If there's a café in Canberra with food akin to Café Russo – please let me know. And, meanwhile, I'll be visiting Harris Farm Markets in Bowral a few more times yet before we have the pleasure of the new store in Canberra in late 2023.
———-
This article is a version of the piece originally published online with City News
Paul Costigan is a commentator on cultural and urban matters