New Steve Earle Album Announcement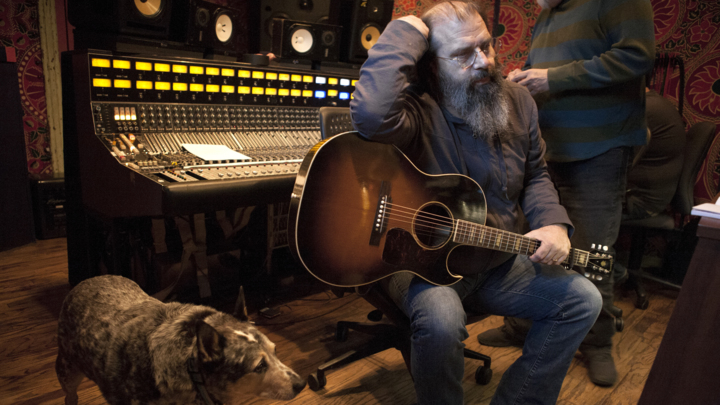 There's a new Steve Earle Album due in February 2015.
The title of the album is to be Terraplane and it is to be a Blues album. The music will be by Steve Earle and The Dukes. Steve has released one track to tempt us –  see the Soundcloud track below. I think that is blues music – or Steve Earle doing Steve Earle style blues?
Steve Earle has been known to be outspoken. For instance he protested the invasion of Afghanistan which led to many, particularly the Fox shock jocks, to make very personal attacks on him. There were not many of his calibre at the time. He remains outspoken on his country's involvement in their wars. Here's a recent acoustic version of Jerusalem which includes a few words from Steve Earle about current events.
and here's the original version
On his last album he expressed his frustration with Wal-mart through the portrayal of a character who was so angry about Wal-mart and the payment of low wages, that he was thinking about burning the Wal-mart down.
———————————————-
Paul Costigan