The changing face of a much-loved street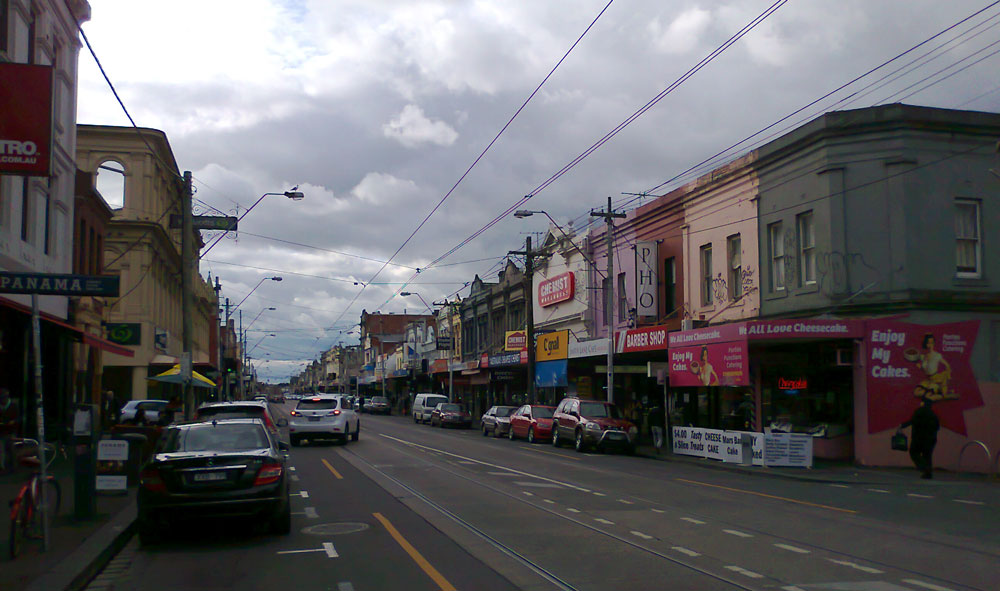 Walking down Smith Street in Collingwood (Melbourne) there's a massive new development underway that is about to bring change to the culture of the street.
The photograph above is an image of the street as we know it today.
Smith Street has had a very particular part in the culture of inner Melbourne. It has a diverse character and lots of places to eat — and a just great place to meander. Life happens on this street.
Today while wandering along looking for something to eat, I was met with the new Coles development. It is huge.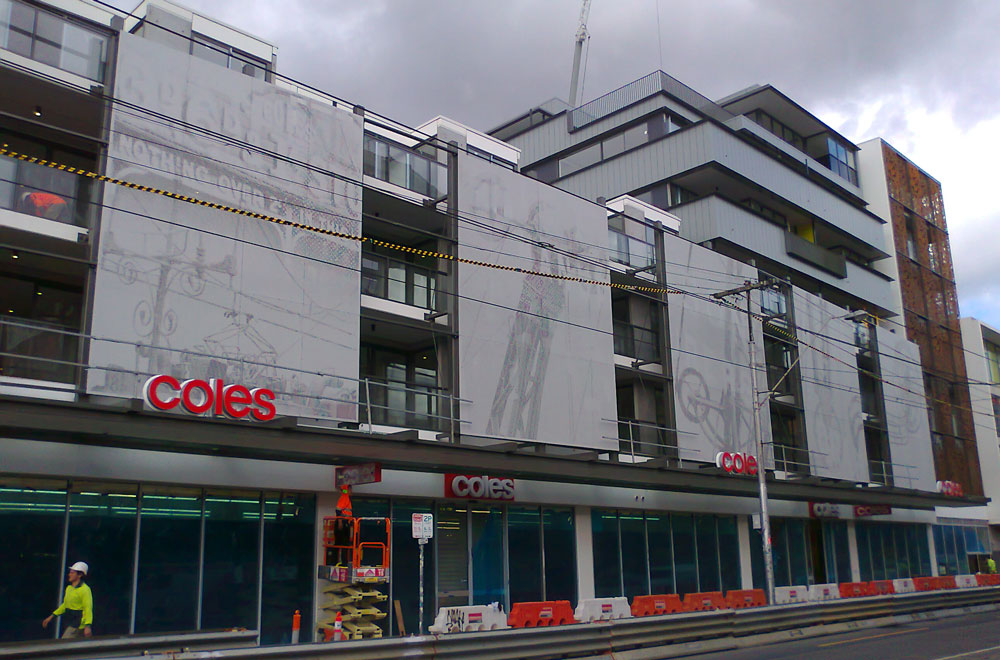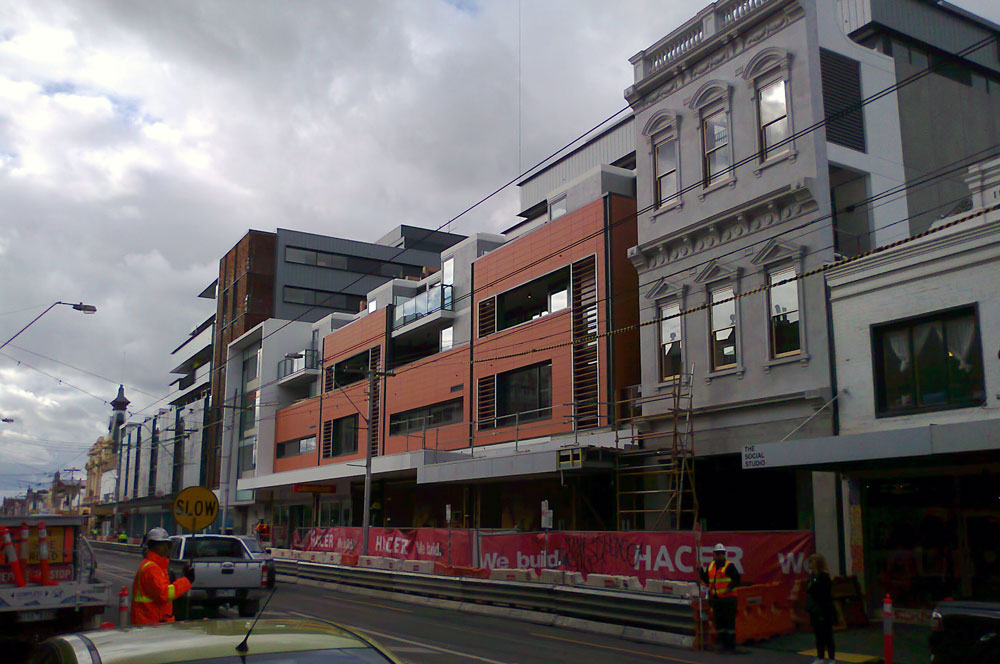 To be accurate, I suspect this is Westfarmers as the developer with Coles, being their own subsidiary supermarket company, as the main ground floor tenant.
The majority of the development will be apartments.
If you look above in the photograph below, you can see that while the frontage is in line with the streetscape, being about three to four storeys high, the ones behind must be up to seven or eight stories.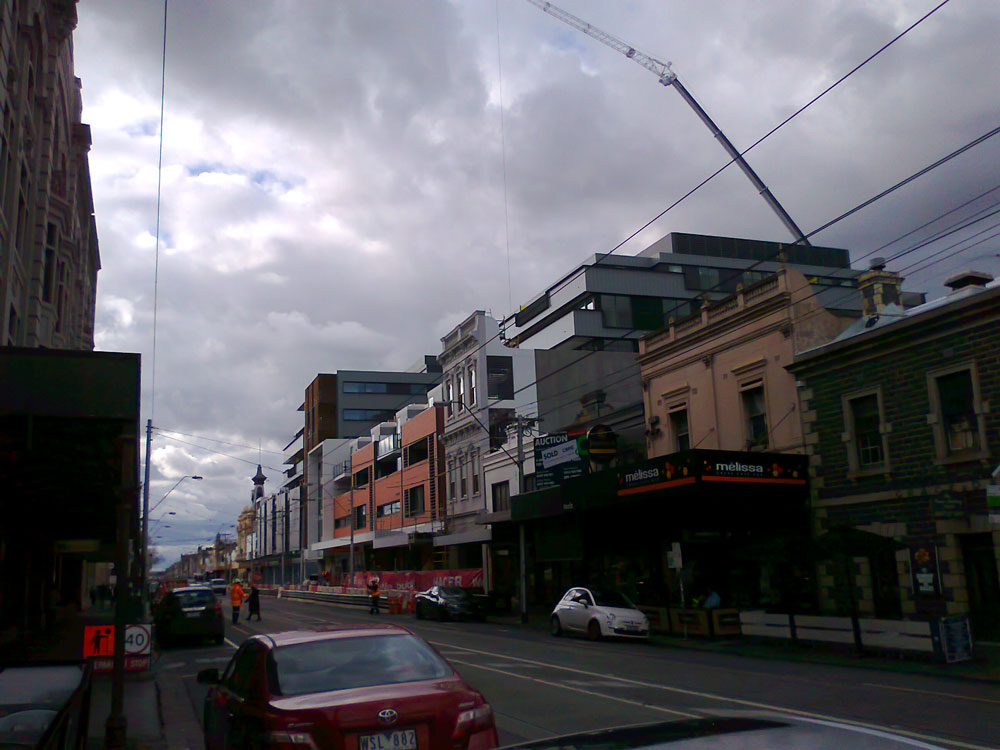 This will change the nature and culture of the street.
However another point of interest for me as a resident of Dickson in Canberra is that this shows that Coles (Westfarmers) can deliver a building that has some recognition for the built environment into which it is to land.
In Dickson we were assaulted with a design for a new supermarket and apartment building that was to be an atrocious monster. The proposal was knocked back.
For now the proposal is on hold while we await their new version of the design. We would hope that they would be working to have a building that was to enhance the precinct. The first one was a shocker, so we are hoping they got the message.
The Smith Street store is definitely big and will definitely change the culture of the street around it. Whether that will be good or not — time will tell and is already a subject of debate locally.
Here's what they proposed for Dickson – a monster and no aesthetic value.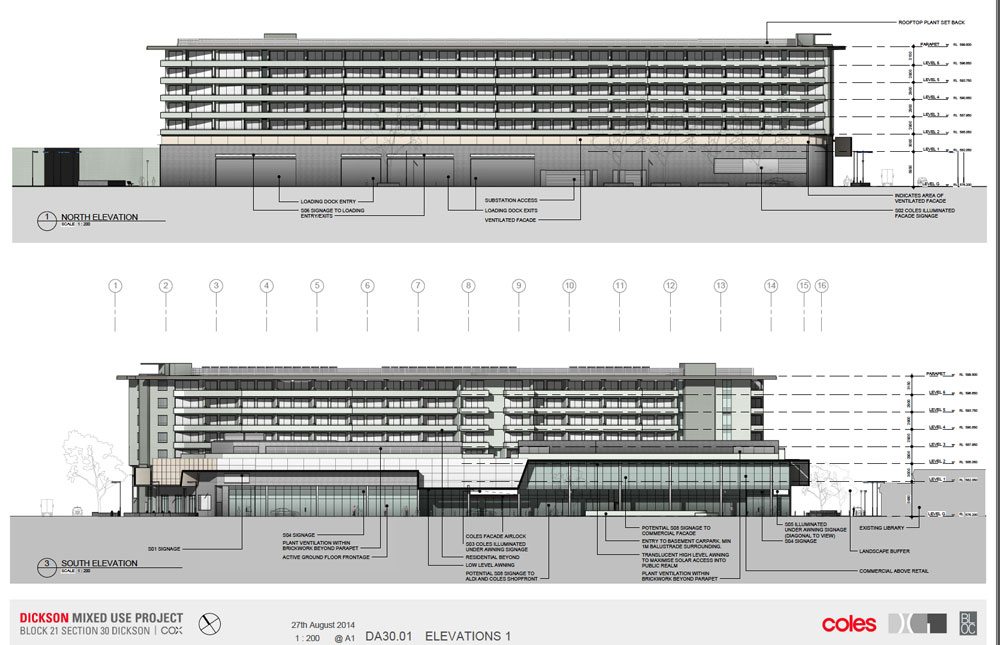 As for Dickson, the question is how to influence the developer (Westfarmers/Coles) and to how insist that the ACT Government works to enhance the neighbourhood character of the precinct and not just go for yet another large cooky-cutter bland box building.
The problem is most likely in the what is allowed under the planning laws for such a significant location on the Dickson precinct. Developers will always do what they are allowed to do.
We keep our fingers crossed that there is a local politician that cares. We hope the planning laws do not allow a developer to plonk an inappropriate monster onto this central Dickson site.
——————————–
Paul Costigan