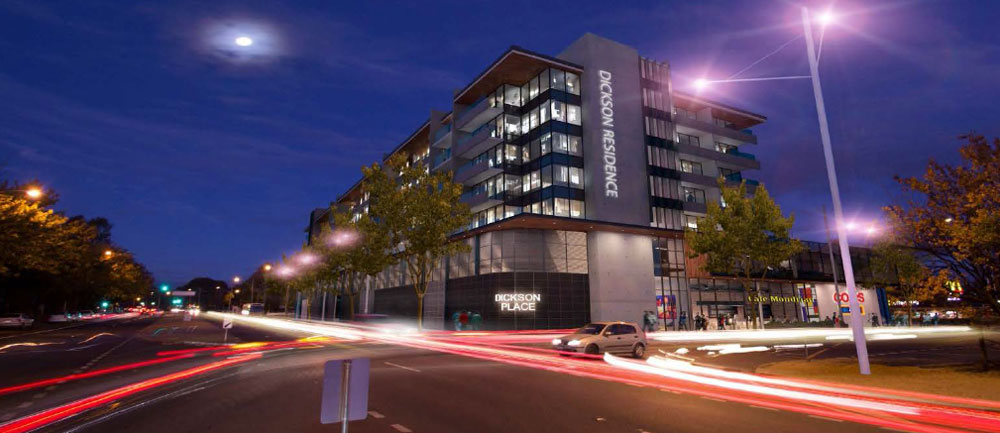 The ACT Planning and Land Authority today announced that the controversial Dickson Coles-DOMA development has been officially refused.
The proponent has 28 days to appeal for a review of that decision by the ACT Civil and Administrative Tribunal (ACAT).
Dickson Residents Group spokeswoman and urban planning consultant Jane Goffman said:
"The plans we saw at the start of this year failed the common sense test. Apparently the amended plans did too.
The Dickson Master Plan spells out a progressive urban design agenda, which the community strongly supports and the proposal ignored. 
Business as usual doesn't cut the mustard, we need high quality proposals with real vision based on the best of modern urbanism and sustainable design. 
We congratulate the government's planning officers for having the courage and conviction to stand up to powerful interests and insist on a better outcome for this city as a whole."
———————————–
for more on the Dickson Shops – click here.