Comment: Locals often do not get it right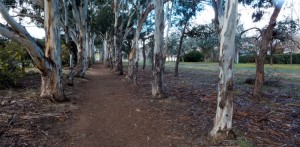 In my home suburb of Dickson in Canberra, the push is on to allow some commercial residential development on what has always been designated as a community space. The site is now known as the Dickson Parklands.
I have written about this in previous blogs – click here.
Sadly this sort of reduction in community assets to favour developers is not something new and is very 'normal' across the country. Such debates also put pressure on volunteer community representatives. All manner of problems can occur.
In advocating for the retention of these community assets, one of the issues that will always arise is that some of those who should be amongst the strongest partners in such arguments, are often found to have become the voices of those working for the developers. This is often the case where these people, as representatives of a community sector, have developed a close and friendly relationship with the government planning and development agencies overseeing such proposals. In the course of their advocacy for their sector, they have been strategic in developing such a relationship in order to have access to the decision-making.
The danger is that this relationship and business 'friendship' can come at a price. Not everyone involved in community advocacy is capable of retaining an independent distance. It is too easy for community representatives to become locked into a friendly version of 'regulatory capture'. Under such circumstances they too easily adopt the views of those 'very friendly' people in the government agencies rather than maintaining that independent stance required represent the interests of the community.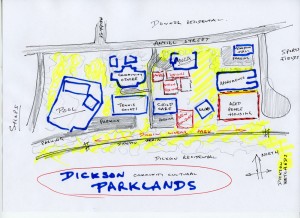 This has happened locally whereby several people within a particular local advocacy group have been seen to be pushing a view that is very much out of step with those advocating for the retention of community assets. In this case, the community assets are within a section of land in the centre of the surrounding suburbs. Unfortunately the site has not been utilised anywhere near enough to benefit the surrounding communities.
This under-use has been judged by the government agencies as the reason to allow residential development on these sites. Unfortunately those wanting the site to be enhanced as The Dickson Parklands have discovered how easily others can be turned from seeing the community needs to being advocates of the government agencies and their developers. Local advocates do not always get it right and they make it so much easier for those working against the long-term community needs.
As I said at the opening of this piece, the community in Dickson and the other surrounding suburbs are not alone in fighting for community assets. In today's news is a case in Brisbane. It sounds just a little too familiar. click here.
My previous blogs – click here.
——————————————————
Paul Costigan