Photo-Essay: Inner Sydney and the Heat Island Effect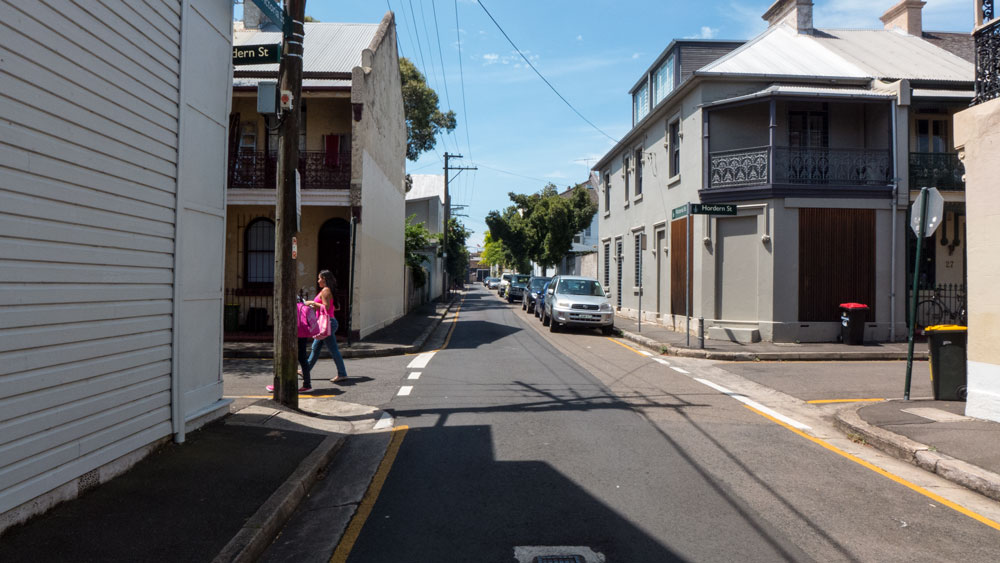 I love wandering around city streets. In Sydney recently on a typical warm day, being about 28 degrees, it was very noticeable just how much of the city's inner streets are devoid of trees and shade.
These inner suburbs are fabulous examples of successful urban intensification. People have embraced the terrace house, both the rejuvenated older types, plus the modern replacements. However as you walk around the streets and lanes on such a warm sunny day, it is very evident that these areas must suffer with the increases in temperatures that will be descending on the cities over the next decades.
A lot of inner city urbanites have written about how the new outer suburbs are very badly designed. These suburbs are usually full of large houses that occupy as much of the block as possible. Such an arrangement has left almost no room for significant trees. Therefore the options for shade is almost nil. The heat island effect is already bad in the new suburbs and therefore there is a high dependence on energy to power up all those air conditioners.
I suggest that many of our inner suburbs are sitting targets for heat island effects yet there seems to be little recognition of this reality. The terrace house model on small blocks has almost no capacity for shade trees. There's always a few here and there but given the amount of hard surfaces in the inner suburbs, the contribution these trees can make to mitigating the heat is very minimal.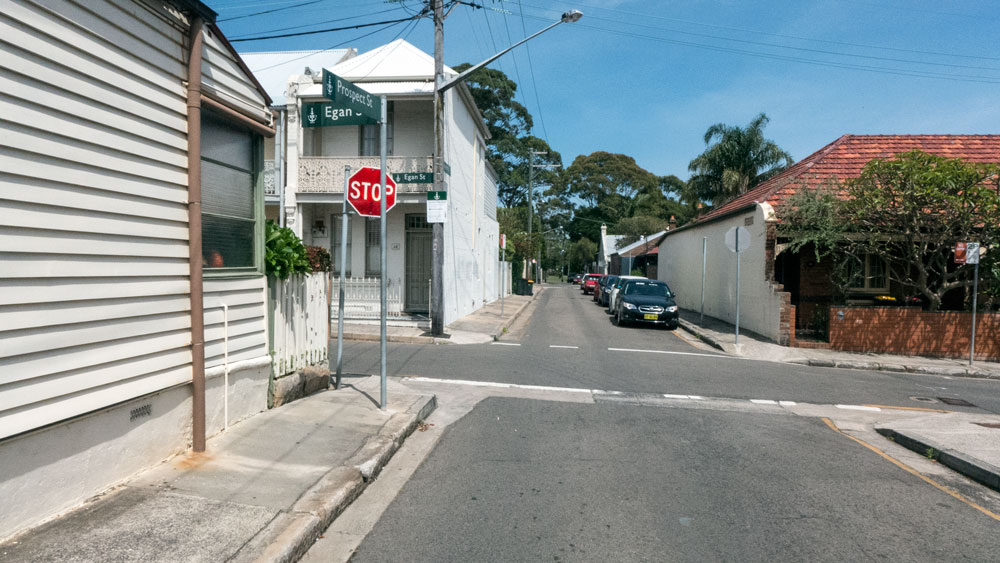 The large trees in the background to the above photograph, belong to a church year and cemetery. Other than this, there are few trees in this suburb. However it is good to know that the dead will be cool as the temperature rises.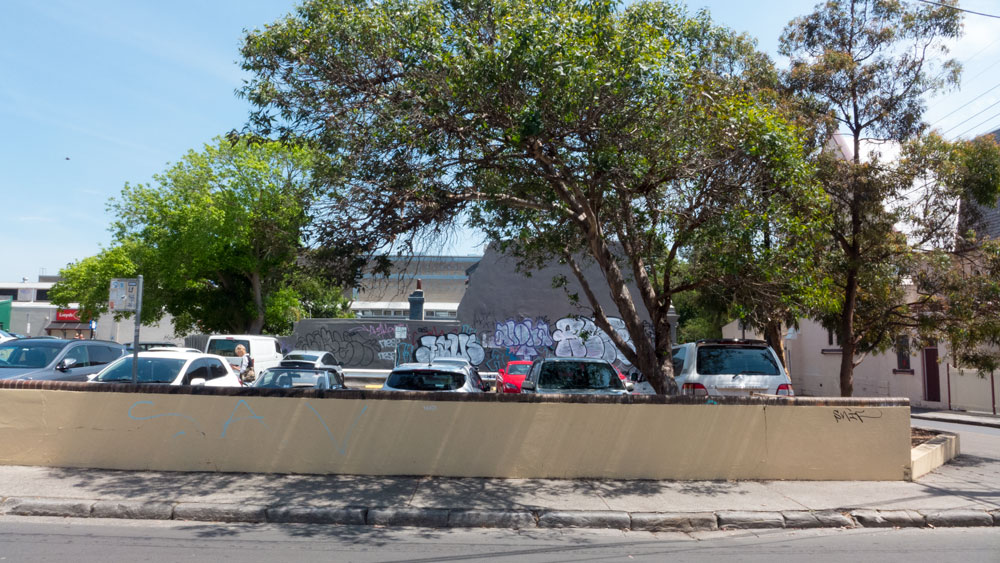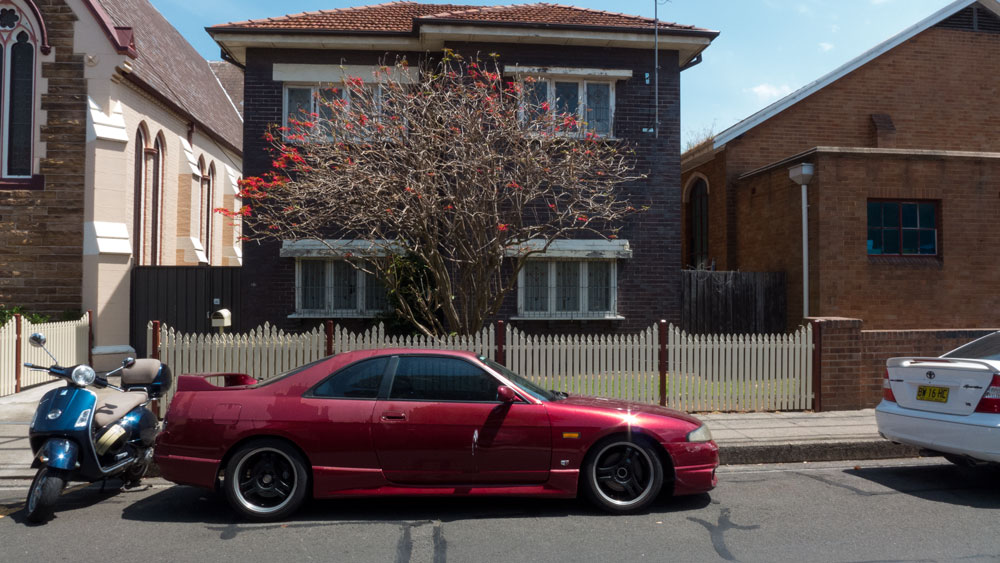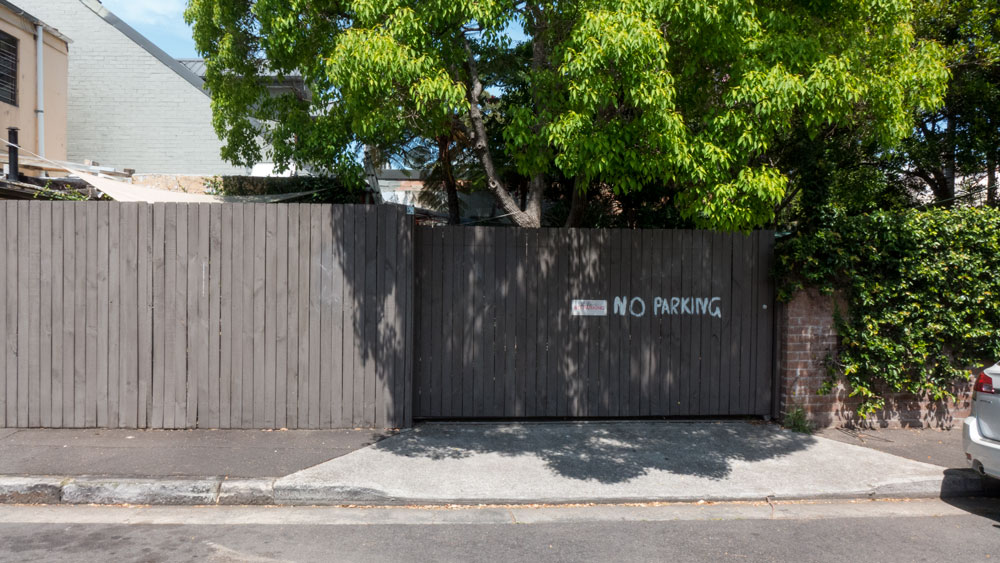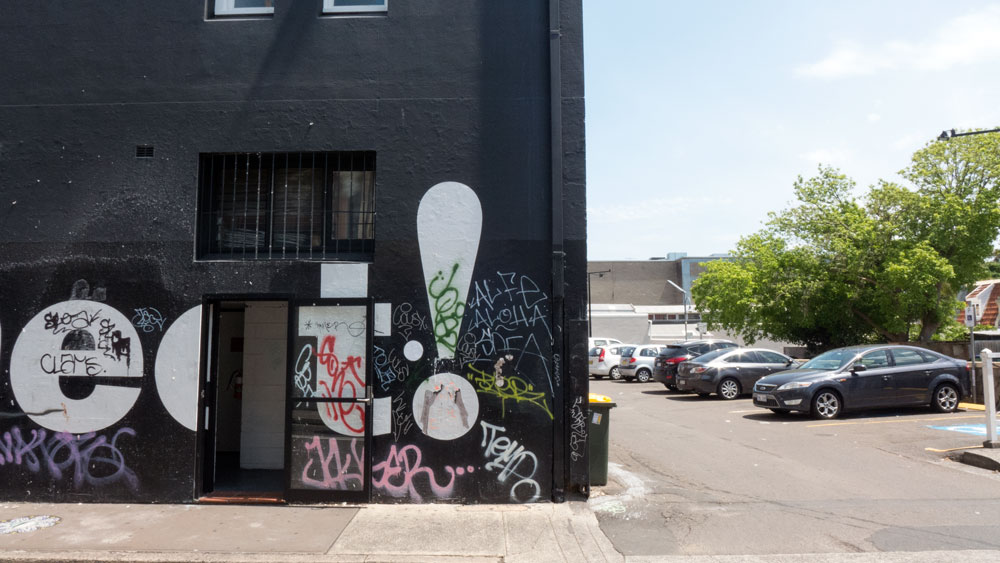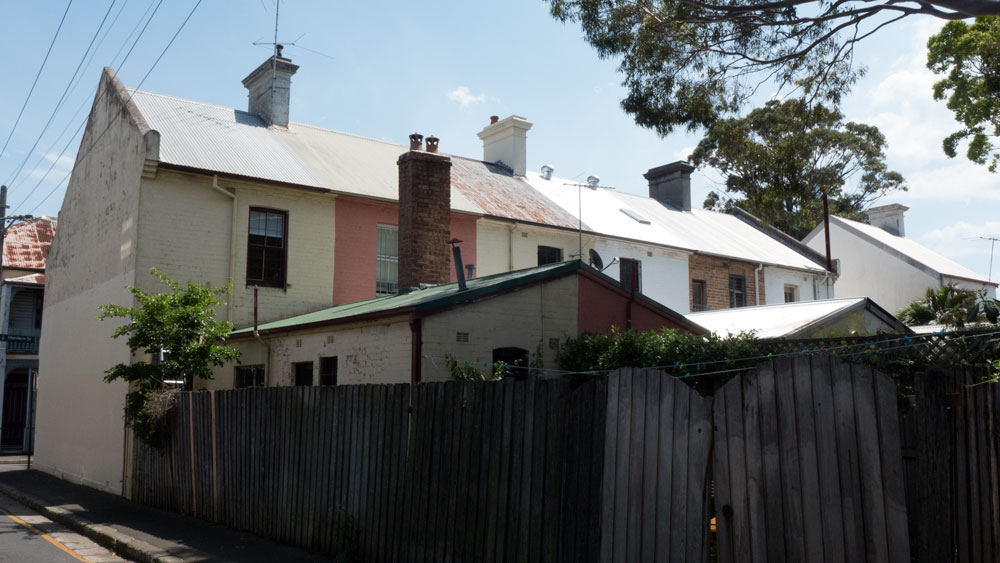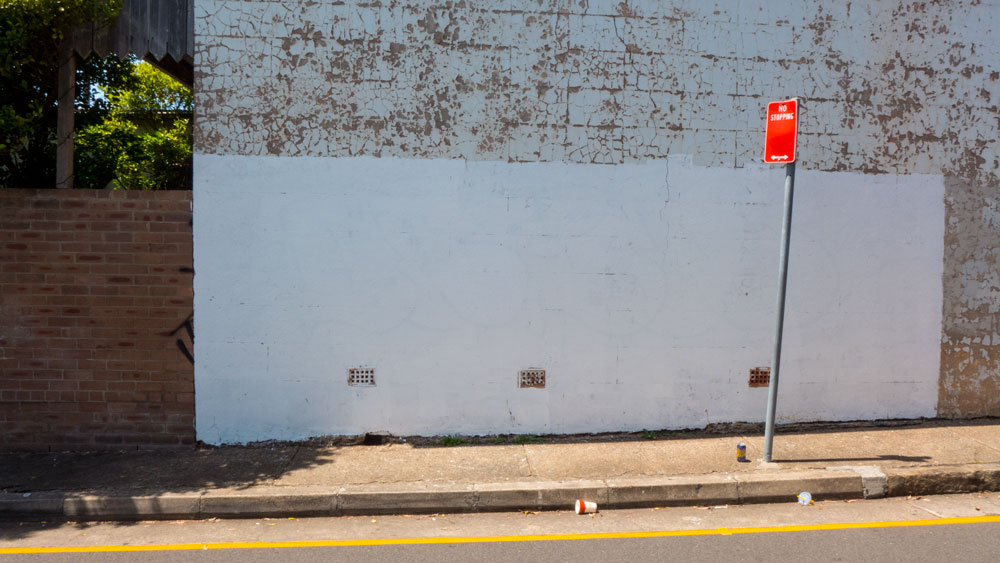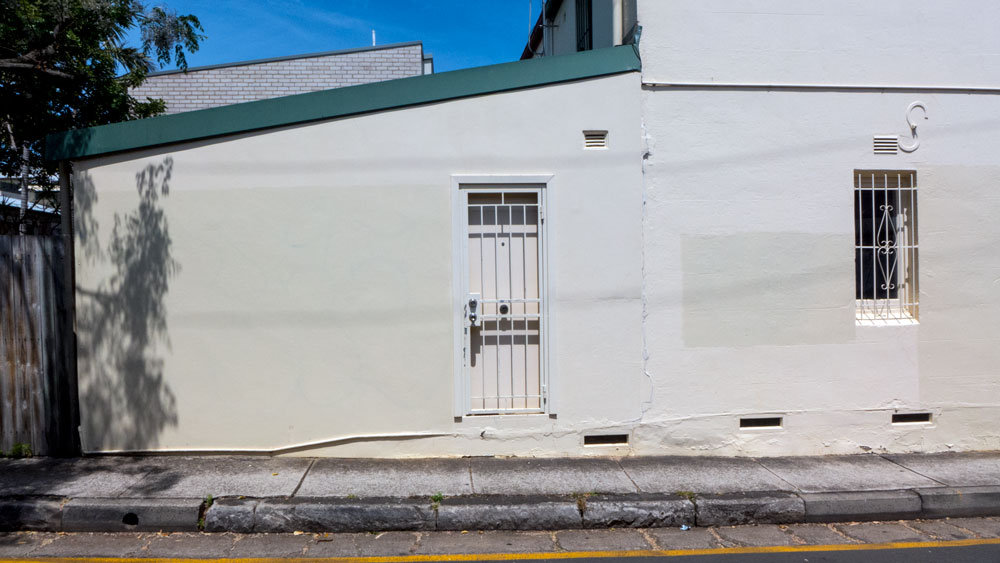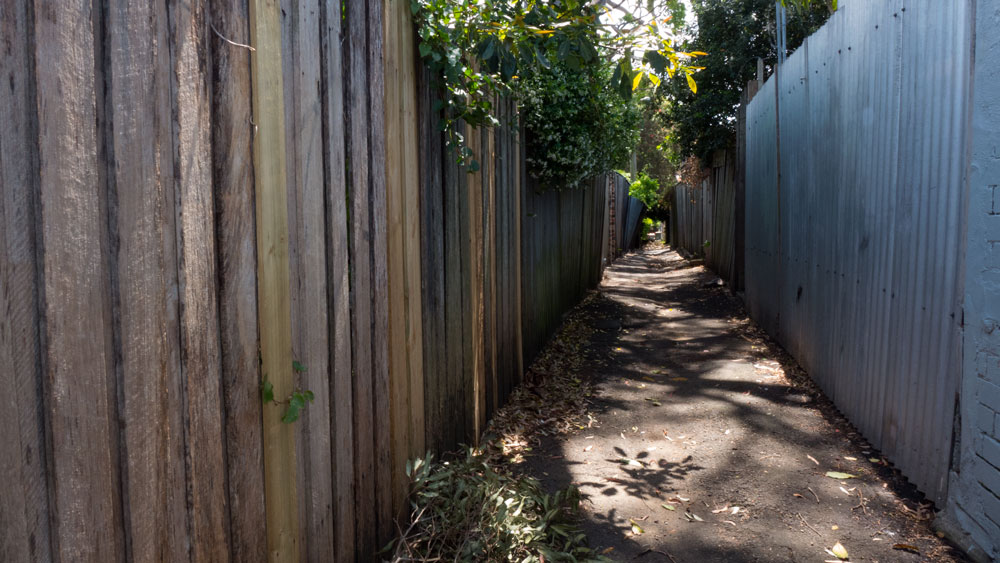 One could move into this laneway behind the houses as it was cooler there and there was a cool breeze flowing through it.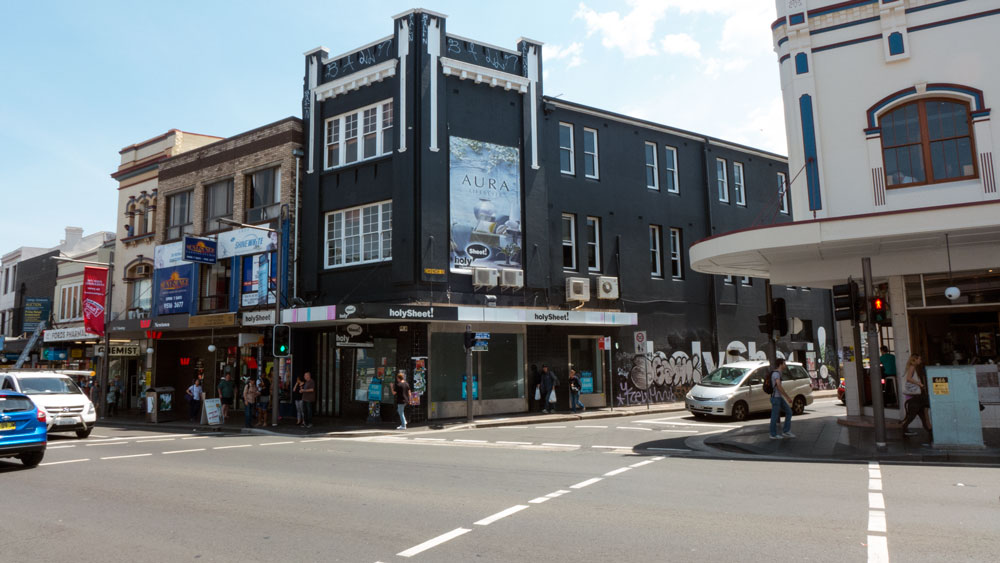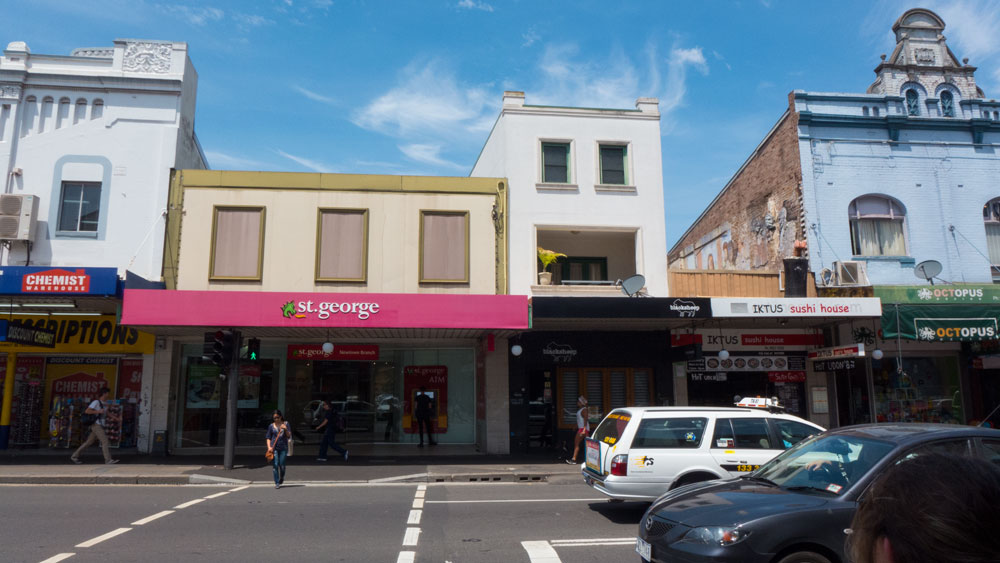 Spot the plant in the photo above!
————————————-
Paul Costigan