Canberra political public art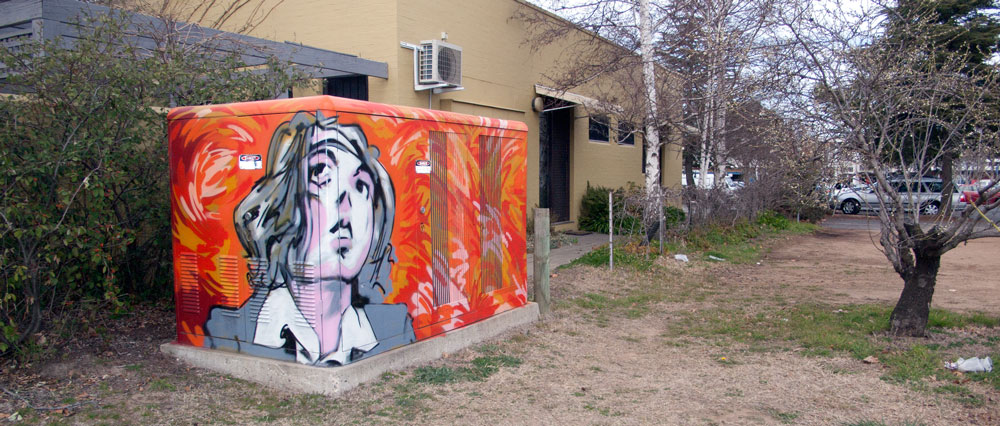 Canberra has a very mixed record when it comes to graffiti art in public places.
There has been several official programs to encourage artists to contribute to the urban environment through some public art/graffiti on government-owned control places and an assortment of boxes around town.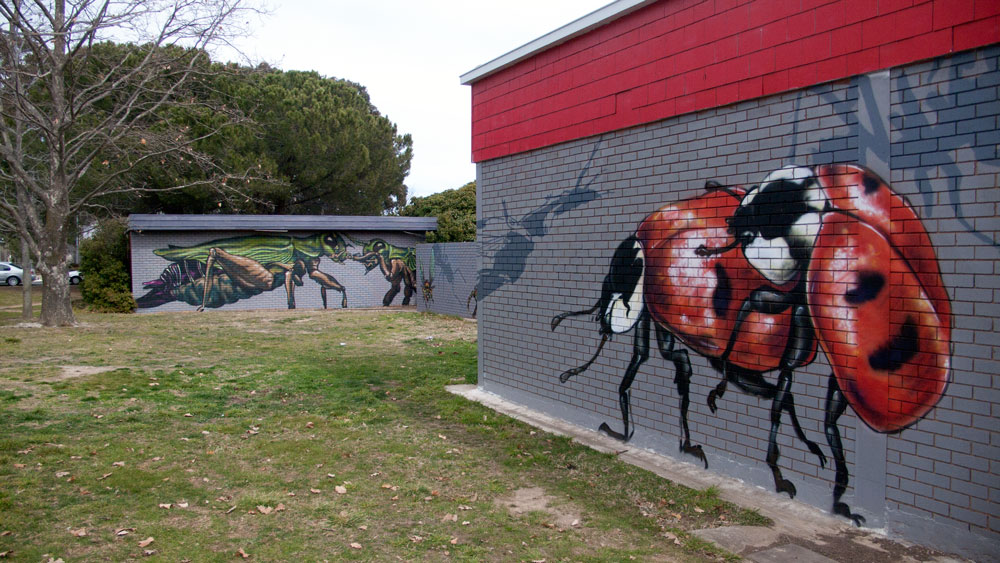 These usually grey boxes are for traffic control, electrical sub stations and who knows what else. There has also been some allowed on walls around shopping centre or in one case the wall along the local swimming pool.

The results have been mixed. And then there is the usual graffiti on places with no official sanction for its addition to the walls in question.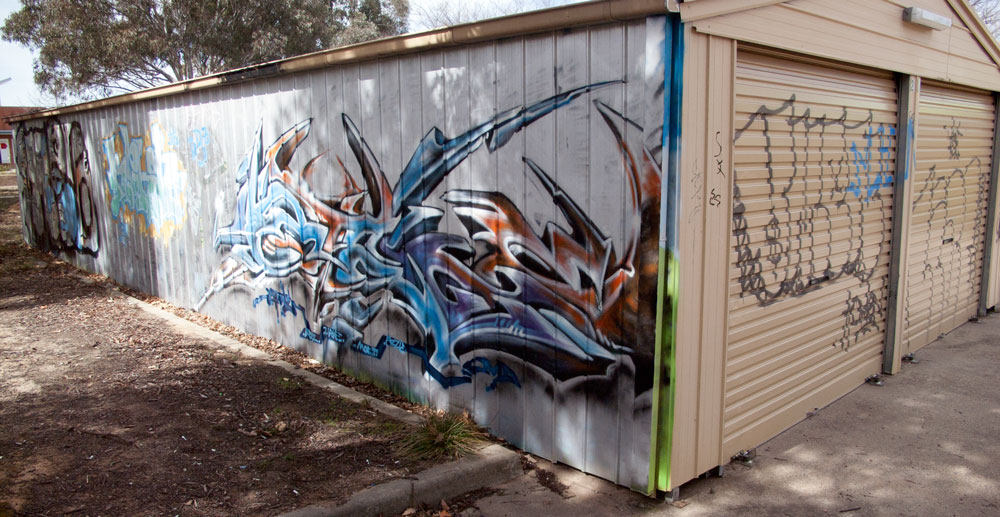 I have often wondered why here in Canberra there has no been a few more talented people who have taken on some more political and social subjects.
The UK has Bansky – click here – his work is now worth big money!
and now I see that there is a rise of this art form in Mexico. Click here.
I guess we will just have to wait for a new talent to emerge from the quiet of Canberra's suburbs!
———————————
Paul Costigan