From The Huffington Post
The Huffington Post presents a wonderfully optimistic report about a city that is often regarded as being a terrible example of urban development. I disagree. It has many things wrong with it but if you spend time there you can see that there are some really great things happening. All cities have their problems and many do not much to boast about.
From The Huffington Post:
This Is What Los Angeles Could Look Like In 2033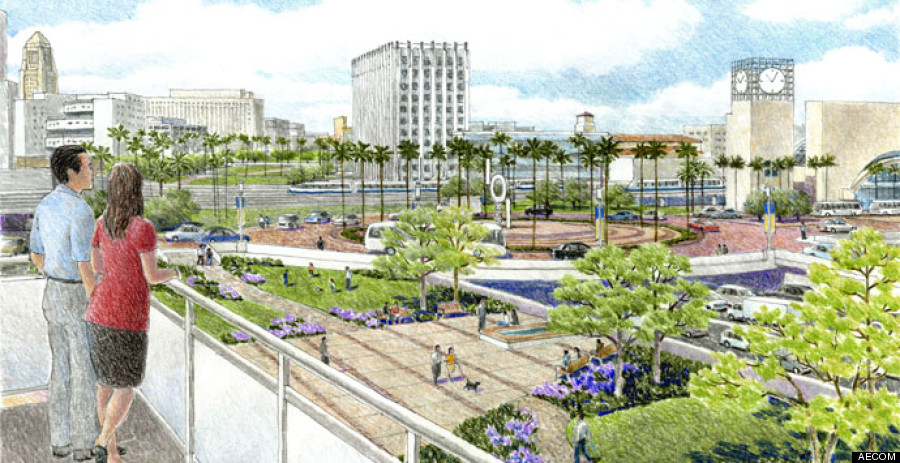 Outsiders stereotype Los Angeles as car-addicted, polluted and lacking in public transit. But the City of Angels has undergone major changes over the past few decades.
LA is moving toward a greener future, friendlier to pedestrians, metro users and bicyclists. There are various development projects planned, particularly in downtown and Hollywood, which are becoming more dense and vertically-built. These projects preserve historic architecture while adding apartments, parks, retail and entertainment.
These 20 architectural renderings give us a glimpse into a stunning Los Angeles of the future…