An ethical person speaks out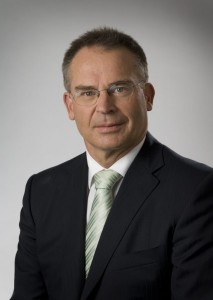 I met Jon Stanhope a couple of times when he was Chief Minister for the ACT. Canberra benefited from his leadership. He continues to be a person known for his strong ethical stance on important issues.
He also liked public art – but that program was killed off because of the Liberal Party trolls who used the media to hammer the program.
Jon Stanhope has written a letter to the editor on the topic of the UN report on Australia and its treatment of people seeking asylum. He has not held back from pointing the finger at his own political party.
Letter to the Canberra Times editor Friday 13 March 2015

One assumes in the forlorn hope that no one will notice that the policies and the actions complained about by the UN Committee Against Torture, and which have resulted in the gross abuse of asylum seekers and their possible torture, were initiated and implemented by a Labor government.
In similar ilk and for the same reasons the ALP is yet to say what it thinks of the recommendations in the recent Human Rights Commission report on the detention of children.
The UN Committee Against Torture, in its remarks on Australia's asylum seeker policies, made a range of recommendations about the sorts of policies that Australia might adopt to ensure compliance with our international obligations.
Almost all of the suggestions are consistent with the ALP's National Platform as it relates to asylum seekers.
The shame of it is that the Leader of the Opposition along, I presume, with the whole of the shadow cabinet and a majority of the caucus have abandoned the Platform in favour of the current inhumane policies, including the indefinite and mandatory detention of children in offshore hellholes.

There is, regrettably, no evidence to suggest that the Labor Party has any intention of reverting to the principled position set out in the Platform.
————————————————–
I join with so many in wishing for the Australian Labor Party to return to its former core beliefs and previous connections with the electorate!
Paul Costigan