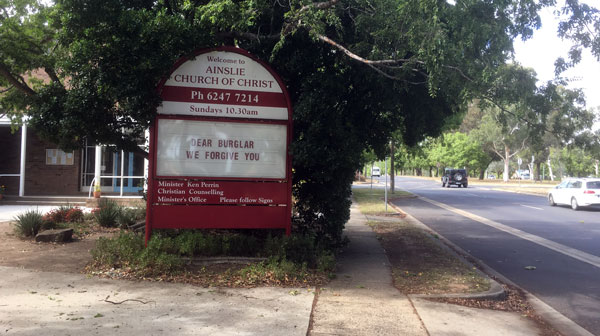 Sad news as I drove along Limestone Ave this morning…
It seems that local thievery do not regard this very local church as sacred – it is a target along with anything else in the neighbourhood. I admire the church for advertising the crime they had suffered – and for going as far as to advertise their forgiveness.
Here's a former notice on this church and its signs.