Opinion: Church Signs
I have previously made comment about a local church sign on Limestone Avenue. Mid this month, there was this about climate change.
Please click on any photograph to enlarge it.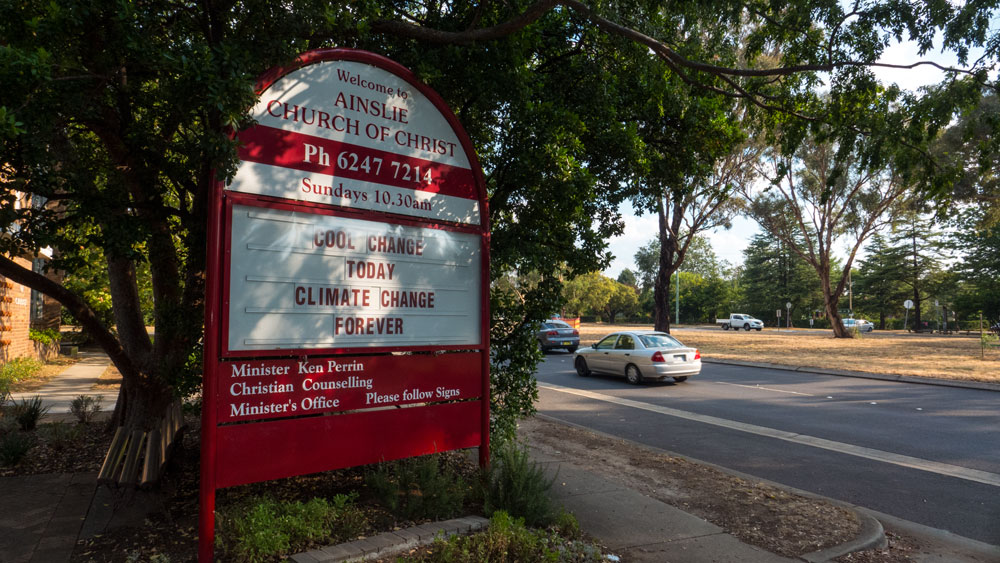 This lasted just over a week. Then with the next sign, the church seemed to be keeping the message political in a subtle way. The next sign: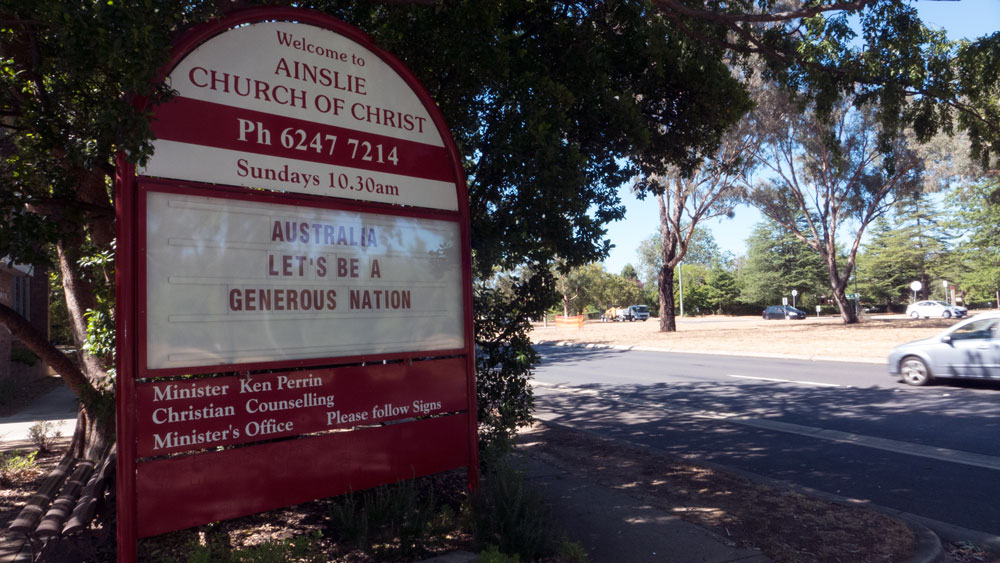 This appeared as there were very intense discussions in the media about people trying to make their way to Australia by boat and how they were being treated by this government. It was a very nice thing to drive by this sign every day and to know that someone else cared about the welfare of these people and that Australia could do better.
But this sign did not last a week, and was replaced by this one: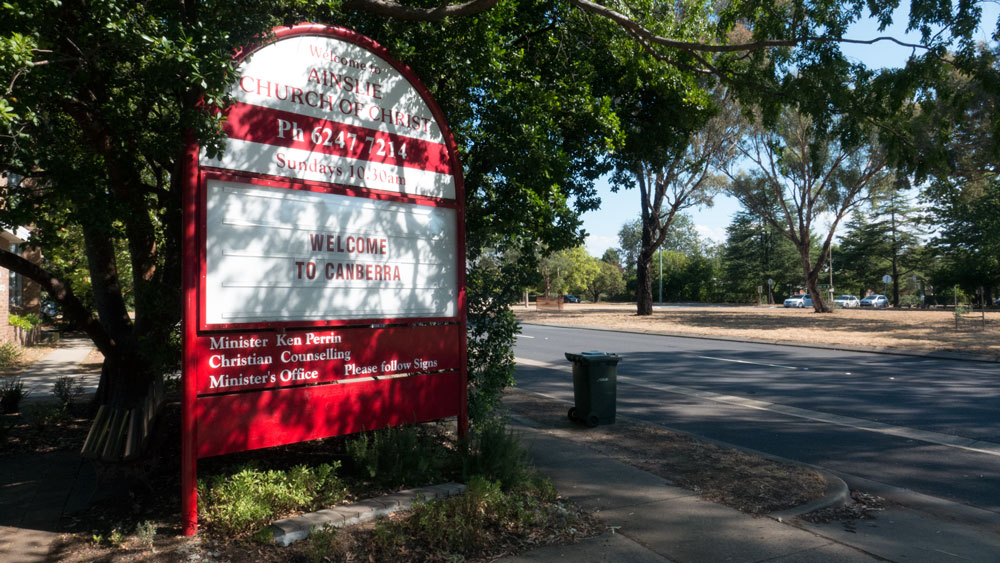 Limestone Avenue is not exactly a tourist route. So I have to speculate that this is also about refugees being welcomed to Canberra. Not sure.
Has someone 'spoken' to the church about their political signs?
——————————————
Paul Costigan, 8th February 2014