A Photo-Essay
Here's a small group of photographs from a recent visit to Goulburn on a very cold winter's day. I managed to take a few moments from the business trip to snap a few photographs.
Click on any photograph to enlarge.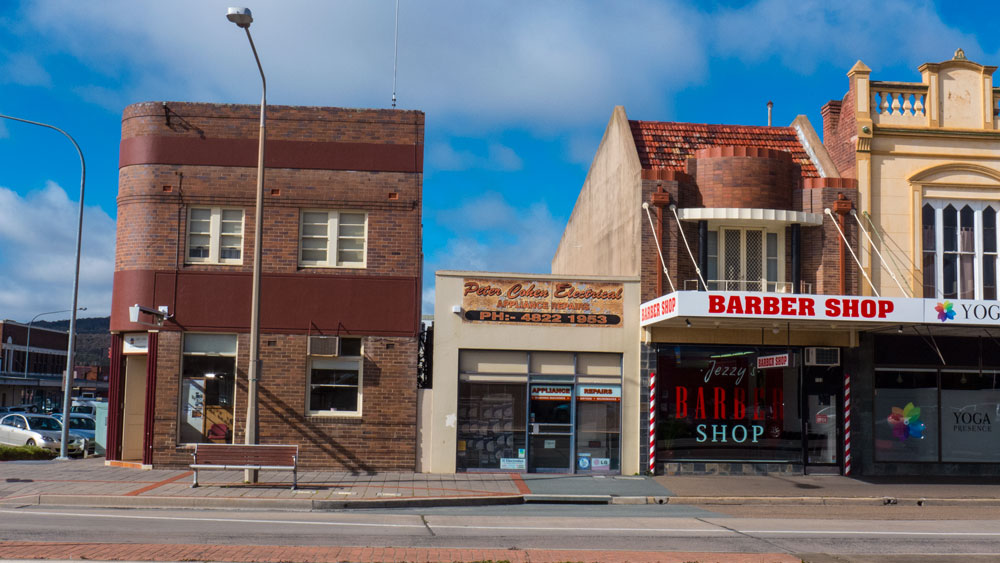 The city used to be on the major highway. There are still old-fashioned motels available and seemingly doing well. This one being right in the middle of the town. According to the sign – Reception open 24 Hours.
I once did a short course on architectural heritage and fell in love with the use of blue stone in southern NSW.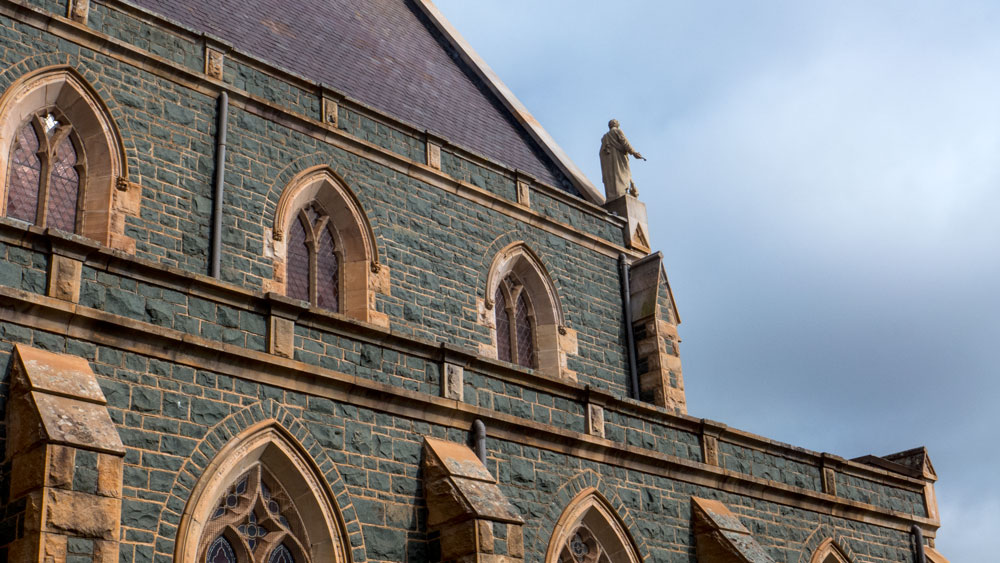 Landscape architects and their own gardens always tells a story. This house is the office for the local landscape architect.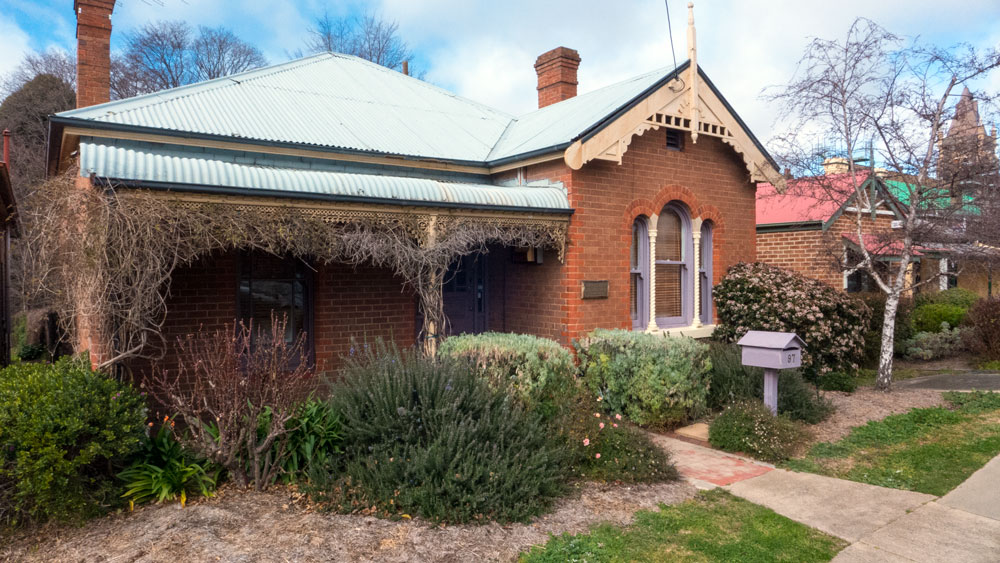 Artwork by Stephen Harrison (Canberra) outside the Goulburn City Gallery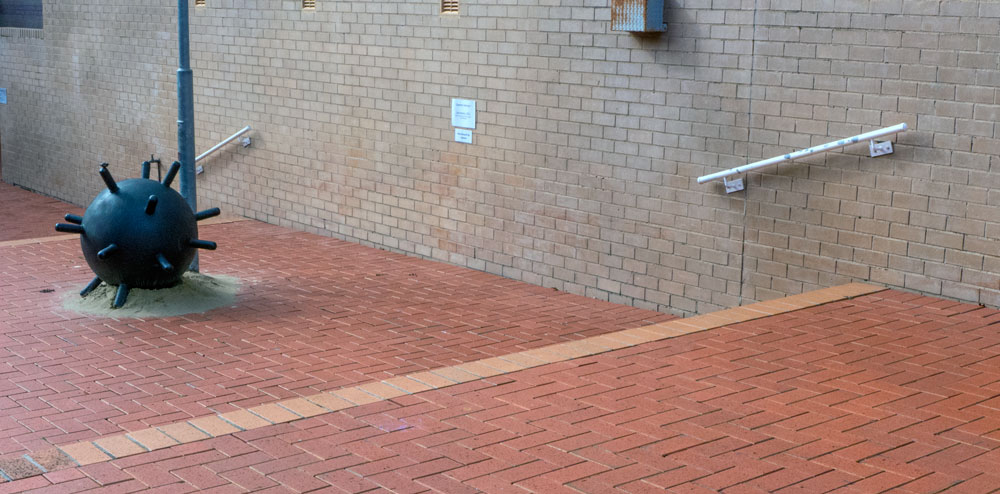 On the way out, we stopped for a quick lunch at the roadside truck stop that dominates the southern entrance to Goulburn. I did not take a photograph of the Big Merino (promise to do so another time). I can totally recommend a visit to the Kabab shop and their kebabs. The shop is very basic. But the kebabs are just right.
———————————————–
Paul Costigan,  19 July 2014