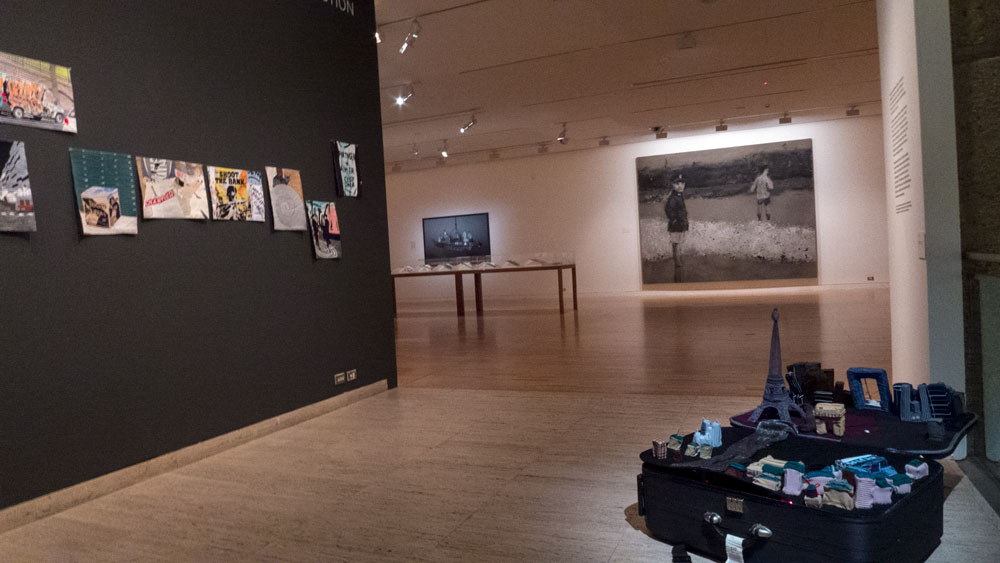 This is an exhibition of Asian artworks from a private collection, that of Gene and Brian Sherman. It's a good exhibition – worth visiting.
As such it reflects a view of Asian art as seen through the buying power of these art entrepreneurs. There is  an emphasis on strong political themes, particularly social justice issues.
If you are interested in contemporary Asian art, then it would be worth going across town to see this. Besides, the AGNSW has an abundance of exhibitions to take in once you have finished with this exhibition.
Here's a few more exhibition shots: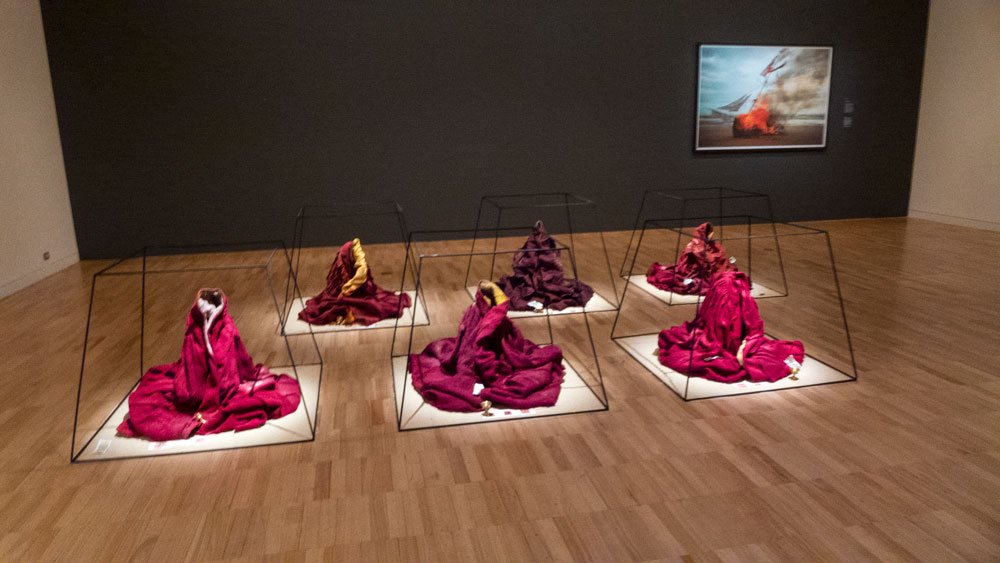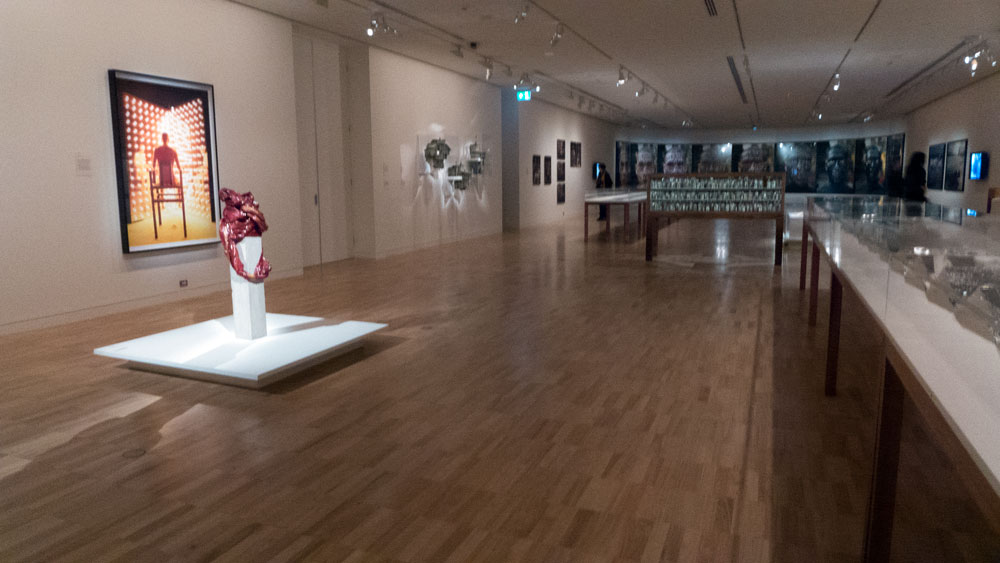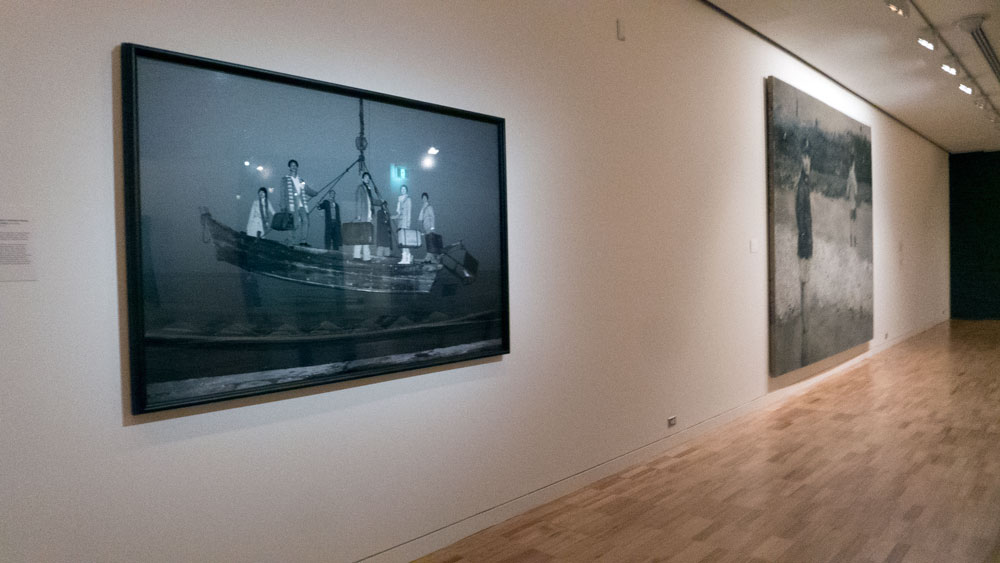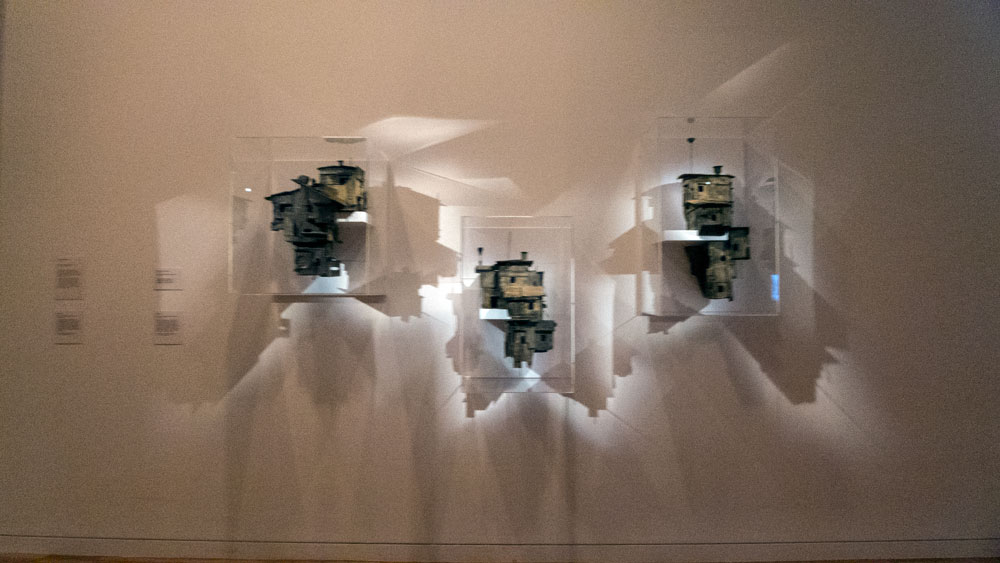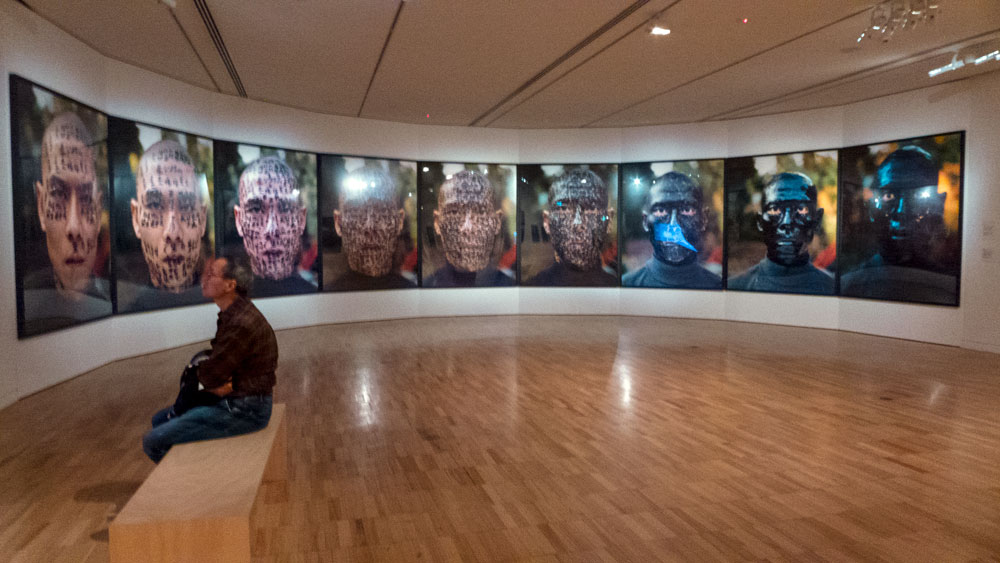 and there was a work in the owners' gallery over in Paddington (too far to walk) and another in the main foyer in the AGNSW – see below. This looked great but as with this sort of art, I could not be bothered reading all that text. If I want to read that much text, I would buy the book. But it was a very impressive sight. Sadly this did mean that the usual open and friendly ambience of this space was no long— and all the usual benches had been moved away. The benches are a great thing for people to rest, to talk and to use as a meeting place. Hope that come back again.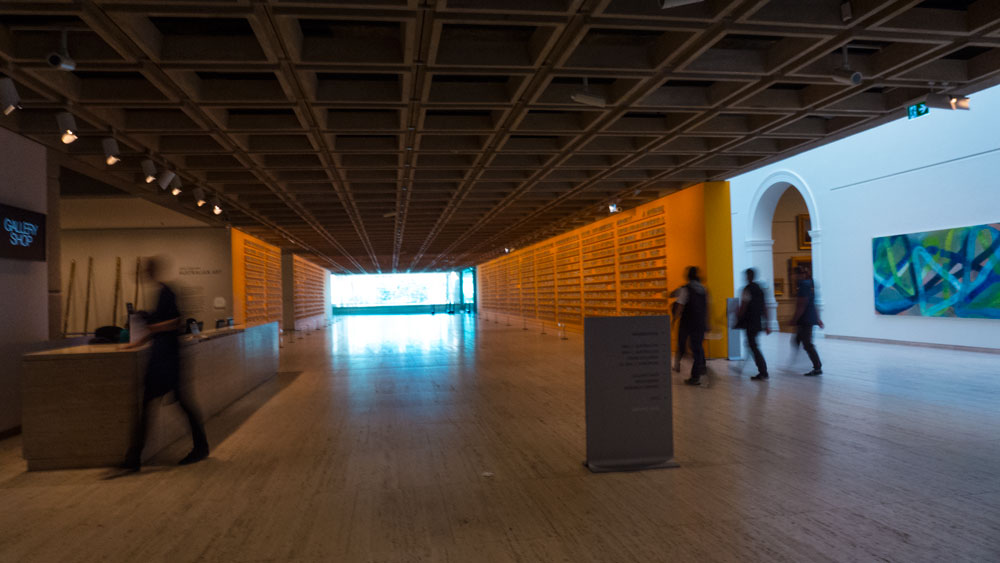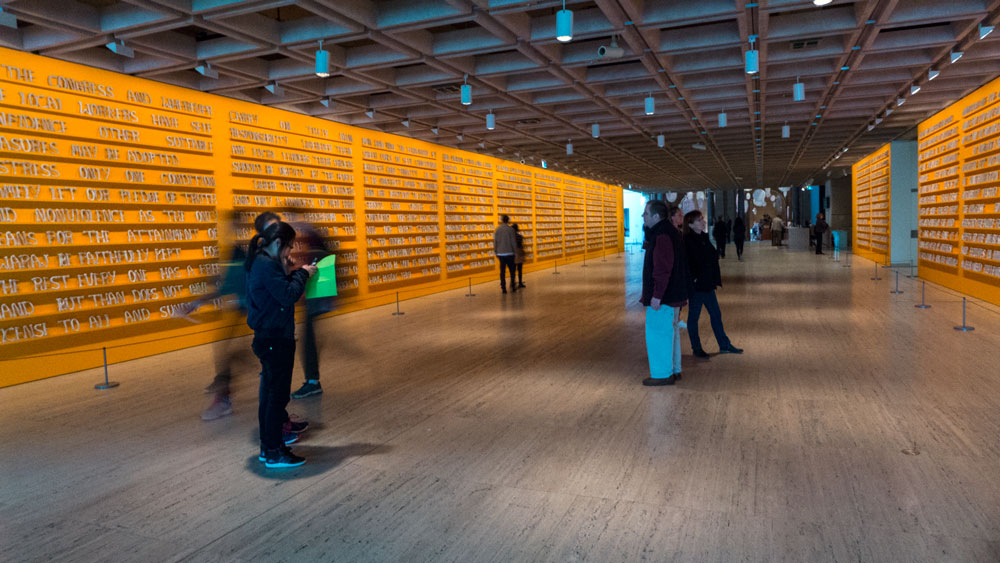 and a not-so-serious comment or two.
There was a work by the entrance to the exhibition upstairs that had an audio playing. This music penetrated the whole exhibition. This became annoying. This is another example of how audio works potentially destroy the pleasure of visual arts exhibitions.
and the exhibition was titled – Go East. The 'East' is a colonial title used to describe those foreign countries to the east of the then centre of the world, being Europe. In Australia, to go east would land you in New Zealand. I think there was a less condescending title that could have been used for this exhibition.
But as I said above – definitely worth seeing.
The exhibition closes 26th July 2015.
Recommended: Rating 8/10
—————————————
Paul Costigan