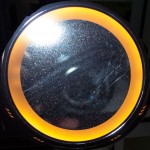 Hot Gossip: The ACP to move from Paddington and will be soon looking for a new Director.
The news being circulated around Sydney is that the ACP has made its decision to move from Paddington and to move to the western suburbs, to Parramatta. This will definitely require a change to the organisation and some of its programs.
I expect that along with its usual visual arts/contemporary programs and exhibition, that this move will most likely mean some more community focussed programs and exhibitions. All this will be an interesting move for this important visual arts centre— and a big win for the creative peoples in western Sydney.
The announcement was made (this week) that their current director is to leave and so the centre will soon be looking to appoint a new director to lead the organisation into this next important stage.
Update – 16 July 2015: The above story on the ACP relocating may have been a little inaccurate – as we have heard that all options remain open on the table – that is the ACP is still looking at inner Sydney venues and that nothing has been decided yet. Watch this space for further news.
——————————-
Paul Costigan