ACT heritage minister is missing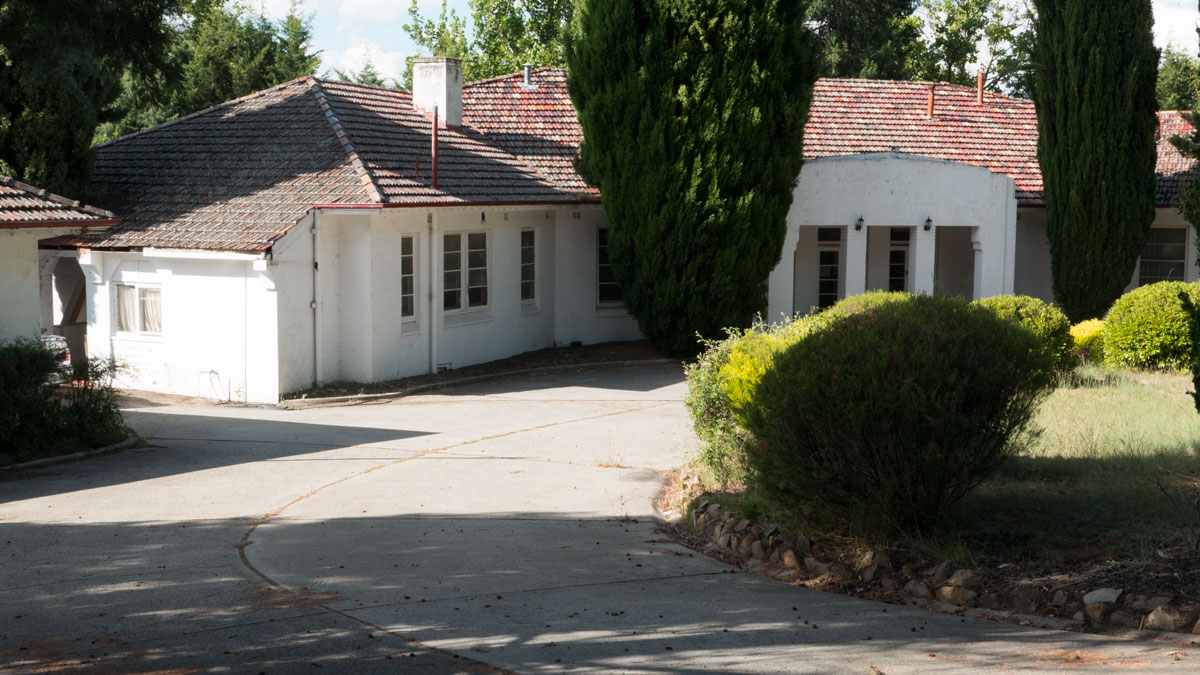 Houses of heritage value often cause problems for ACT Heritage Ministers and their planning chiefs.
The result is usually the throwing up of hands and saying something useless such as there's not much we can do, but we will look to see if this can be avoided in the future – maybe.
This matter is now under the microscope again because there is a 1935 heritage house with an unknown future in Forrest. The house, on the corner of Arthur and Empire Circuits, was designed by Canberra's first private architect Kenneth Oliphant.
It is listed as significant 20th century architecture. It was formerly a small hospital, then a stopover for Ansett Pioneer's long-haul coach travellers, and finally from 1952 as the Sri Lankan High Commission until March, 2012, when they moved to Yarralumla.
Since then the house has remained vacant. It is the property of the Sri Lankan government. Neighbours report that the house is deteriorating.
The high commission's website states that they are still to decide its fate. There are versions of the story that say the high commission wants to use it as a residence.
It has been 10 years, and so it looks possible that its heritage value may one day be sidelined for demolition and development.
Various politicians have been approached – but nothing has happened.
Last time a house with heritage value was threatened and then demolished, the ACT Heritage Minister, Rebecca Vassarotti, made worthy noises but sat on the fence and watched.
What will she do this time?
——————————
This article is a version of the piece originally published online with City News
Paul Costigan is an independent commentator and consultant on the visual arts, photography, urban design, environmental issues and everyday matters.