Dickson Supermarket DA consultations extended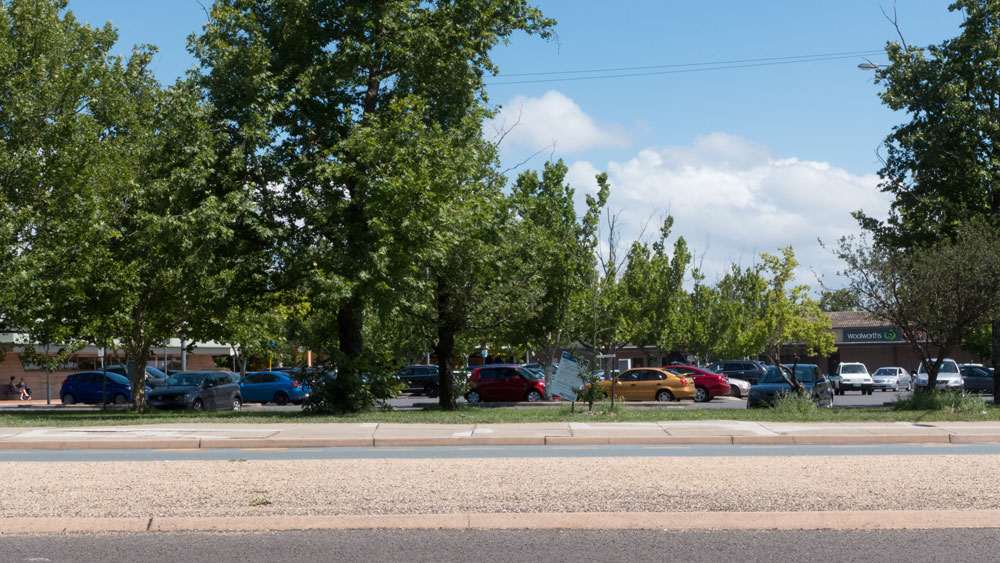 Just before Christmas the ACT Planning Authority (ACTPLA) had uploaded for comment the Development Application for the Dickson supermarket development. The original response deadline was the 27th January.
Given the holiday season, this was seen by most as not being a generous and transparent way to go about consultations on such an important development for this inner-north group centre.
To make matters worse, the signage was absolutely minimal. The above image is a view of the original signage as seen from Antill Street – where no-one could see it. You may need to click on the image to enlarge the photo. So imagine how many people driving past got to read this poorly hung little sign.
Following requests from the Dickson Residents Group and others, ACTPLA has extended the deadline to 10th February. They also undertook to upgrade the signage so that more locals and people visiting the centre could be aware of the development and their opportunity to respond.
To date, 18 submissions have been lodged. The DA files, and there are many, are available on the website – click here.
Hopefully residents and others with an interest will make contact with ACTPLA and lodge a response.
I had posted previously on this –  click here.
—————————————-
Paul Costigan