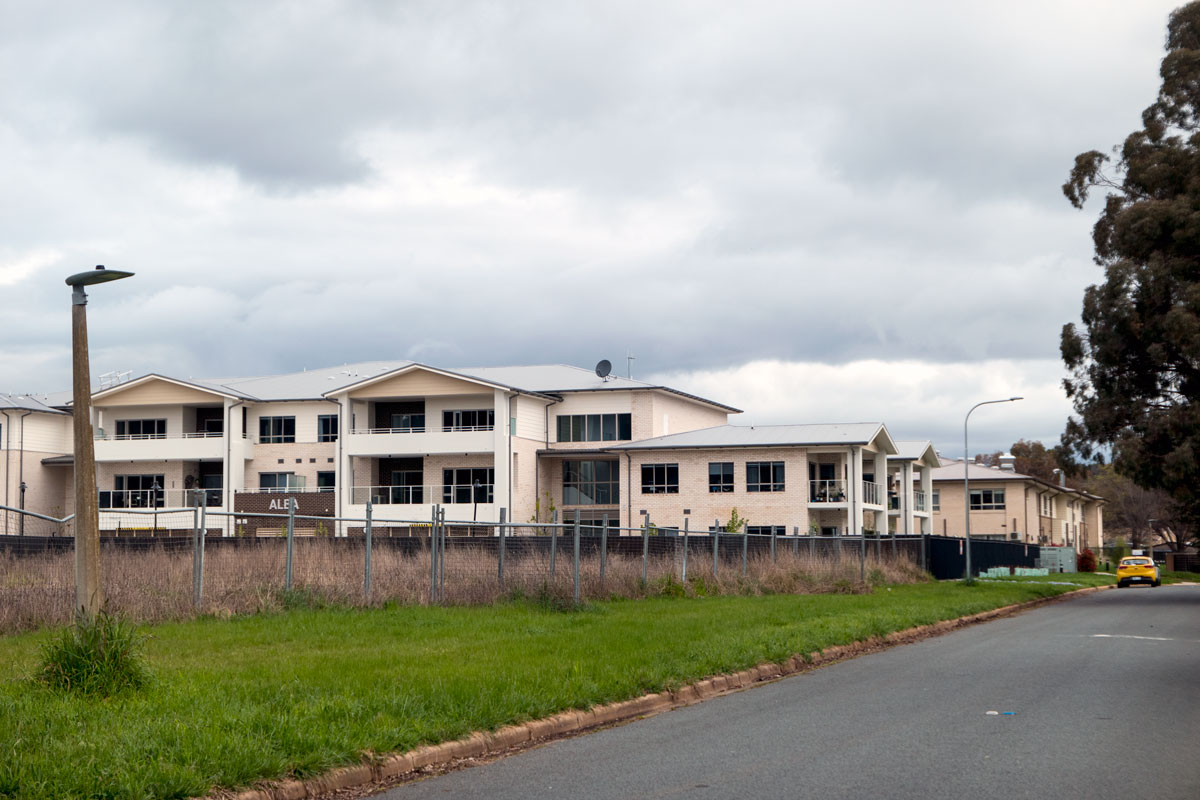 The term "neighbourhood character" was used in official planning documents and this measure was treated seriously when parts of established suburbs were up for redevelopment.
The present ACT Greenslabor ministers for planning, the environment, housing and urban development have little interest in or commitment to an issue that is the reason why so many residents chose to live where they do.
These politicians speak wonderful words, but find something to do elsewhere when asked to follow through on their worthy spin.
This lack of respect for residents permeates into how the development industry treats residents when proposing redevelopments in established suburbs. This is also true of organisations that exist to do good things for sectors of our society, but have become blind to respecting the neighbourhoods in which they hold leases that could be used to bring in sales – cash for the organisational budgets.
This conversion of land for profits has been enabled – if not encouraged – by the downgrading of the planning laws to the extent that they are no longer fit for purpose. They no longer deliver anything resembling urban planning and redevelopments that address 21st century requirements of biodiversity, climate, health, wellbeing and good design.
At this point I have to resist writing about the lack of aesthetic, architectural and urban design leadership within the ACT government. So why am I talking about neighbourhood character?
This fundamental urban planning issue has constantly been debated as a consequence of development proposals in recent years.
Mention could be made of particular cash-hungry sports clubs, of developments for retirement villages, by organisations such as the YWCA Canberra, by Minister Yvette Berry's use of open spaces as land banks to subsidise the underfunded housing programs, and let's not forget the developers who use the porous rules to enable massive developments in the middle of established suburbs.
A most recent case is the development application by the RSL Lifecare to extend their Pine Borough retirement complex on the eastern edge of Kaleen. The new stage will be behind the first one on Ellenborough Street and will face on to Warrego Circuit.
The current buildings close to Warrego are two storeys with three storeys behind them. The real shame with this story is that local residents have accepted and welcomed the first stage of this complex – already operational and looking good.
We are talking about consultations and discussions over a decade – with much goodwill between the RSL developers and local residents. This changed with the arrival of the latest DA seeking to have four and six-storey buildings. This will definitely change the impact of RSL Lifecare's buildings on the neighbourhood.
In Dickson, Housing ACT and Yvette Berry talked for ages about building Common Ground complex that would fit in and be welcomed. The building has just been completed. It is six and four storeys and towers over the neighbouring landscapes and nearby trees.
Its impact on the neighbourhood is slightly ameliorated by the distance to the nearest strip of houses in Dickson – there are lines of trees and the Dickson Drain in between. But if that institutional complex was to appear across the street in a 40-year-old residential street the impact would be hugely detrimental.
This is what could be about to happen in this street in Kaleen. Local residents are going out of their way to support the building of this retirement village and aged-care facilities in their quiet suburb. They desperately want to convince RSL Lifecare that there are more sensitive and thoughtful solutions rather than impacting on the neighbourhood with the proposed tower blocks.
Having researched the operations of RSL Lifecare, it is obvious that they do a great job. It should not be hard for someone in authority within RSL Lifecare to work with residents and revise their plans. They should ignore the short-term option of being guided by the ACT's planning directorate's way of doing business that enables developers to do whatever they like to make the biggest yield on investments.
RSL Lifecare cares for its own aged and retired residents. Why not care for the neighbourhood character and those residents who call this suburb their home?
———-
This article is a version of the piece originally published online with City News
Paul Costigan is a commentator on cultural and urban matters