Urbanity: Following up on comments by Alain de Botton, Part Two
That parts of Brisbane are ugly and the local government has allowed this to happen
Beauty in urban development is something we should insist on!
Part Two – arriving from the airport
Links to all:  Part One – Part Two – Part Three – Part Four – Part Five – Part Six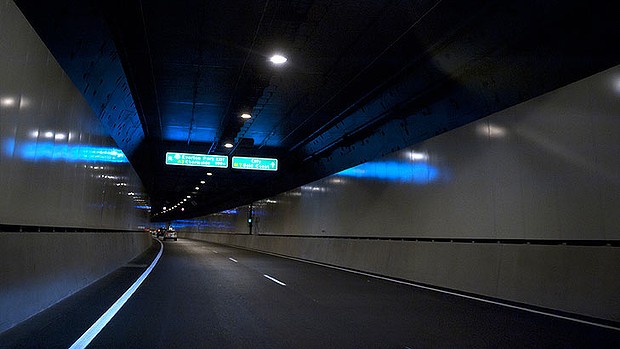 Today we had the pleasure of arriving in Brisbane via the much-lauded Airport Link tunnels. This piece of infrastructure links the airport directly to the Brisbane CBD. It is indeed a wonderful asset to bring you in quickly and those responsible for this engineering wonder are to be commended. It works and after leaving the airport, on a quiet day at least, you are in the CBD in no time at all.
But Alain de Botton came under fire for daring to make a comment about the ugly aspects of the city. So how does this major new entry to the city measure up? Yes is truly very functional and successful but it is boring.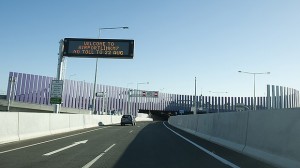 Apparently it has been prettied up at some of the entrances.  But from my research this is superficial at best.
As we entered the tunnels today from the airport we caught glimpses of some green walls. There was not that much of it and it seemed to be struggling to stay alive.
At best this would have to be tokenistic as I cannot imagine how anyone could have judged this small effort gave the massive concrete and iron tunnels any form of climate change or green credential. But I am sure someone involved though otherwise and sought an award.
As we exited I noted the abundant shrubbery around the edges. This is very good and commendable. But other than that you could not say that there was anything beautiful about the entrance to Brisbane. So on that measure, so far Alain de Botton is may be correct.
This massive engineering piece of infrastructure has not been driven by anyone with any real sense of aesthetic. The governments involved have not bitten the bullet to ensure that visitors would be welcomed to Brisbane with some form of cultural or aesthetic statement. All you get is just loads of concrete and underground highway that in our case landed us in some back streets.
Maybe the other entrances are beautiful, but this one is not.
Alain de Botton said that aspects of Brisbane are ugly. In this case , the aesthetics of the Airport Link as the main entrance to Brisbane are not exactly a thing of beauty.
PS: The exit  via the Airport Link is no better.
More  to follow over the next week
——————————————————
Links to all:  Part One – Part Two – Part Three – Part Four – Part Five – Part Six
——————————————————
Paul Costigan, 21 April 2014