Review: Triplicate – 3 CDs, 2017
Here's a challenge – Bob Dylan in slow swing doing this set of 30 songs. I recommend listening to these with the volume up – not soft.
I enjoyed 2015's Shadows in the Night & also the 2016's Fallen Angels.  I recommend both of those albums.
Back to Triplicate – while I can enjoy the music , I remain unable to embrace the whole set. I suspect with time it will be an album I play part of them on occasions.
There are a couple very positive reviews online – they are below..
Here's a couple videos and below them are links to some reviews.
here's the song list from the rear of the cover: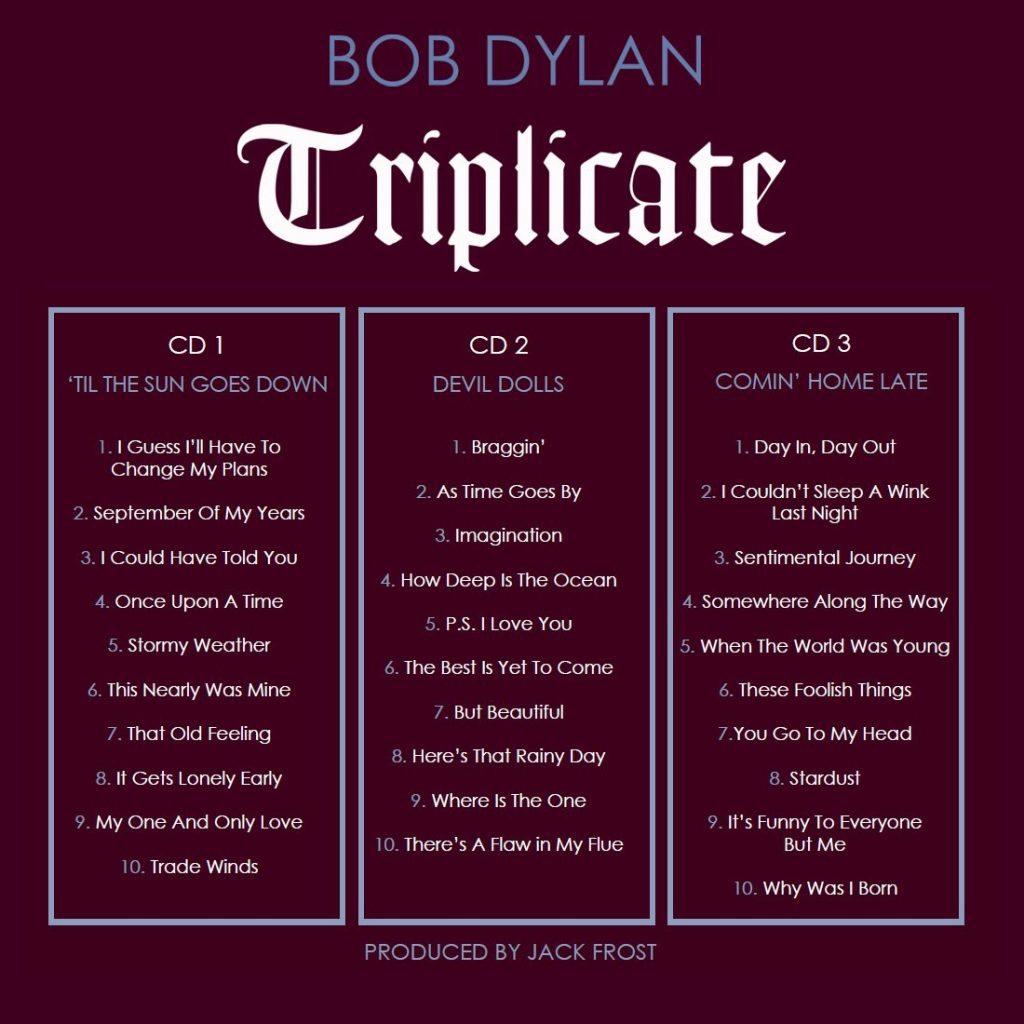 Here's a review – click here.
and a review on Rolling Stone – click here.
Maybe one day soon I will add to this review but for now my rating would be 3/5.