Review: Visual Art
Angel of the North at the National Gallery of Australia, Canberra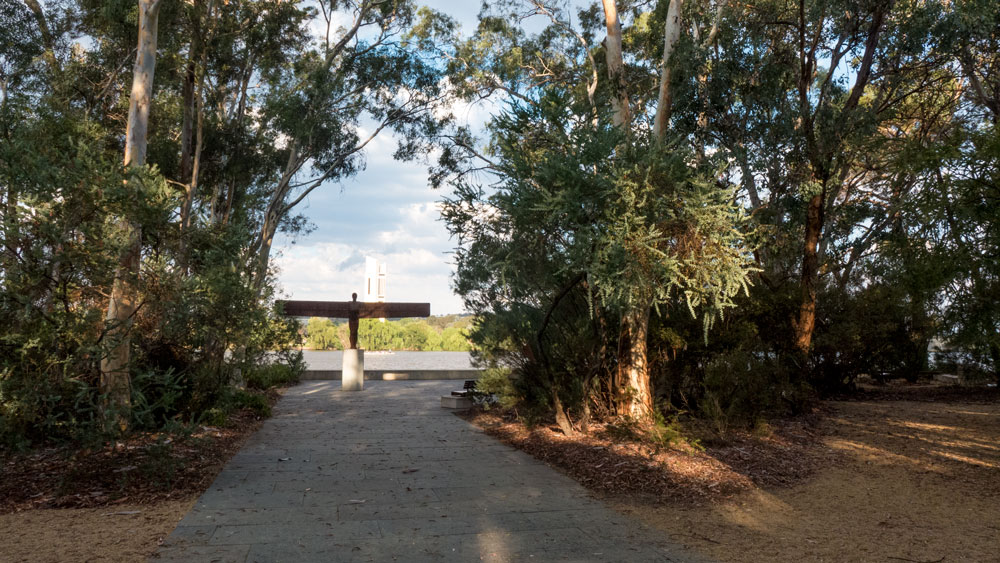 It was just this week that I managed to get myself down the wonderful National Gallery of Australia's sculpture garden to have a look at the Angel of the North. The piece has been on location for several years. This was the fist time I have seen this piece. Of course, this is the life-size marquette of the original Angel of the North, being about one tenth the size of the original.
I was a little surprised by its placement at the end of a path. Having seen several images of the original and how it dominates the surrounding landscape, I had expected to see the piece on top of a mound or at least. dominating an open space. Hence when I arrived I looked around the open spaces in search of this masterpiece. But alas, there it was way down the end of the pathway, looking back into the linear space.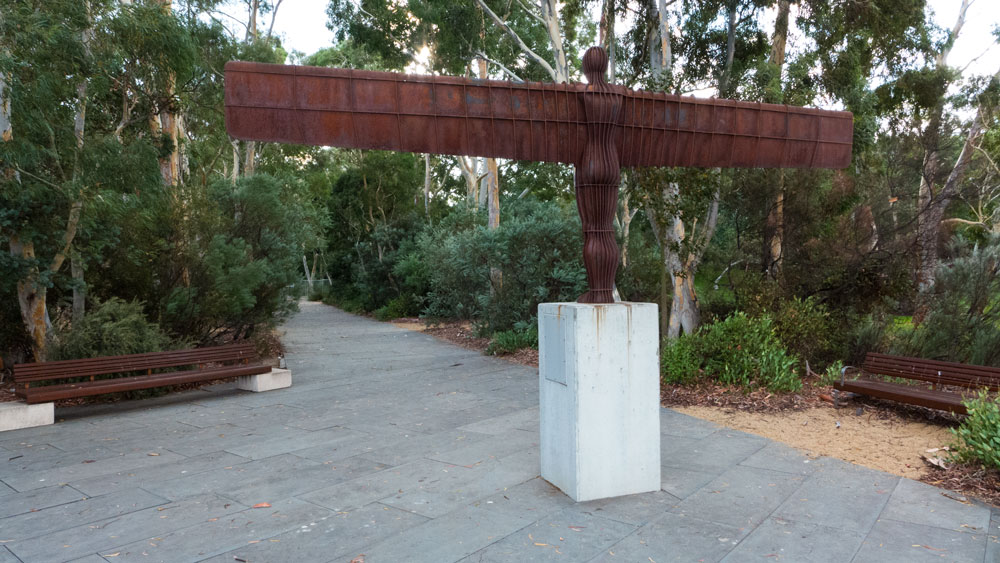 The piece at the NGA looks down the path back to the gallery, with its back to the lake. So it is facing you as you approach it. Do not get me wrong. It is worth the visit to see this piece, and while you are there, the rest of the gardens – there's the new one on the south of the building.
Here's an image or two of the original: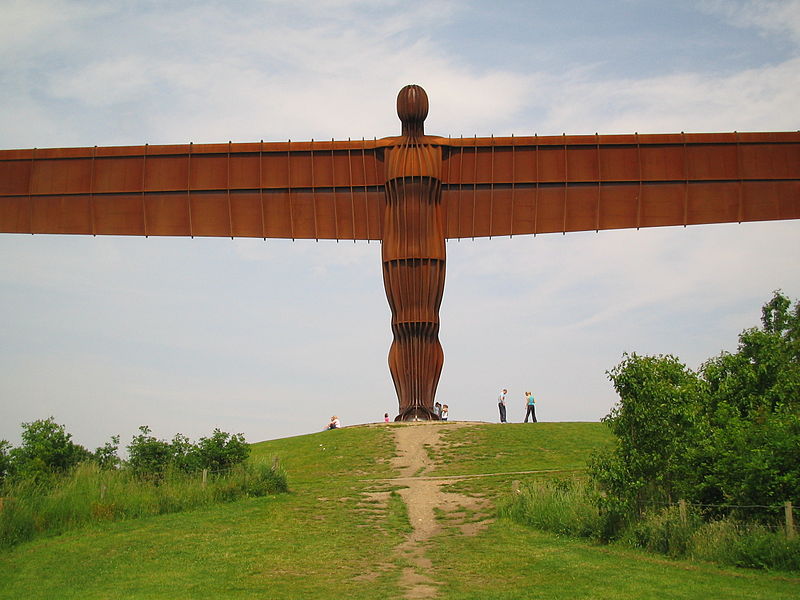 I think you can see my point. the original Angel of the North dominates the area and looks down on the passing traffic. The placement at the NGA is not so powerful. The lake side runners and cyclists traveling just below do get to have a glimpse, but only of its upper torso and then only its rear.
Such is life of this angel!
Totally worth a visit. So make it a destination and have a look. And spend time wandering the gallery's two gardens. and all the other artworks.
———————————————-
Footnote:
The NGA or the ACT Government should urgently commission two large artworks for two hills in leading into Canberra. The title for each should be The Public Servant.
Given the pressure from the present reactionary federal government to reduce the number of our Commonwealth public servants, the public servant may soon need to be listed as an endangered species.
So before the Commonwealth Public Servants are no more, I suggest it would most appropriate that someone commission a male and female version of The Public Servant.
I will leave the concepts to be worked on by the lucky artists.
———————————————————
Paul Costigan, 22 January 2014