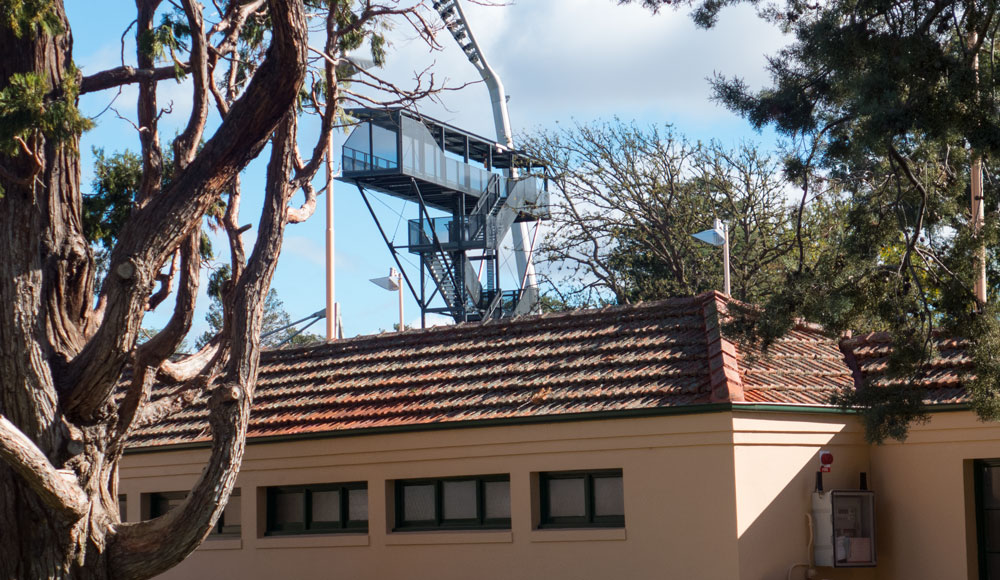 Canberra's community representatives struggle to find positive things to say about the ACT's planning directorate. Most have seen too much bad stuff going down.
However, the planning directorate regularly manages to surprise the most seasoned representatives for all the wrong reasons. There are no signs of things getting better!
There's a long list of planning and development issues that community groups are grappling with now. Each is an astonishing example of how this city is being slowly rubbished through a lack of good governance. Here are a few examples.
ON the evening of May 26 there was a presentation to the online meeting of the Inner South Canberra Community Council about proposals for major waste-disposal facilities to be built in Fyshwick. These have been on the planning directorate's agenda for a couple of years. The presentation provided heaps of evidence on how waste-disposal facilities (think dirt, dust, noise and a huge amount of traffic) should not be considered for the Fyshwick of 2020. 
The site in question is surrounded by shops, commercial outlets and light industry with residential areas close by or planned for coming years. As the facts were lined up, the obvious question was that surely no-one in planning or any of the Labor/Greens politicians could consider this as an appropriate location? 
Despite many submissions with overwhelming evidence from local businesses and resident groups, the directorate and the ACT politicians keep considering it as a possibility. Reckless or plain stupid?
THE Gungahlin Community Council is presently backing the YMCA's child centre's opposition to a huge apartment complex being plonked alongside it on the corner of Gundaroo Drive and Gozzard Street. During the May 13 online presentation to the community council, it was revealed the developer's traffic experts offered one of those wonderful statements: "No traffic issues as residents will be catching the tram".
The child care centre will be forced to share a small driveway with the new towers (16 storeys – 290 apartments), which means parents dropping off and picking up will be competing for space to enter, to stop and then to turn to exit. There will be no visitor parking. There will be garbage trucks and deliveries to the building. The tram stop is almost one kilometre away. The traffic issues are unbelievable.
There are logical and humane reasons for this proposal to be knocked back including non-compliance issues. But hey! The ACT government and its planning directorate favour a large developer's profit over the fate of an established child-care centre, local children and their parents. Who needs child care anyway?
THE Manuka Pool has been threatened several times by Andrew Barr's government. It is a significant heritage site. The might of Big Footy has been a challenge for local residents and the Friends of Manuka Pool. 
In the last round the planning directorate pulled a fast one. Hidden away in the proposals was another for a tower next to the pool. This tower appeared almost overnight with no realistic notice of its arrival. The tower looms large over the heritage site and allows for cameras to have a bird's eye view of games on the oval and straight down into the pool. Think long lenses. Surely someone in planning would have thought of that! But who cares for heritage, the amenity and privacy of swimmers? After all, these people in the pool are being active and exercising whereas the crowd next door are mostly sitting and yelling. Why should the government and its planning directorate favour those being active and enjoying their pool?
There are decisions on the North Curtin horse paddocks, West Basin, Section 72 Dickson, Woden's ever-diminishing cultural, sports and green spaces, and the list goes on.
With the city's rich heritage, its fabulous greenery and the amenity of the established urban areas, voters deserve to have an intelligent, creative, design driven and people friendly directorate overseeing planning and development and other urban issues. Which candidates for the October 2020 ACT elections are committed to delivering on this? Step forward.
——————————
This article was originally published online with City News
Paul Costigan is an independent commentator and consultant on the visual arts, photography, urban design, environmental issues and everyday matters.