Re-post: A comment on the walk of the Rabbott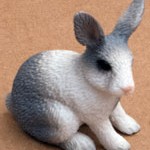 This month's Monthly has a nice editorial piece online about that strange walk by the current Australian Prime Minister.
This has been observed by many. It is indeed really strange.
Those who have known him longer say that it is all part of his manufactured persona.
He invented this somewhere back in the nineties. Somewhere back there he also sold out any last values he might have had.
From that time he was on the one track and was prepared to pay the highest bidder and to the systems to get that top job.
As the Rabbott said when he was trying to get the votes of the independents after the 2010 election, that he would do absolutely anything to get into government.
Here's the editorial: click here.
——————————————
and then there are the silly things in life – or a sign of people being desperate
see this link – click here
—————————————
Paul Costigan, 15 February 2014