Music Stories – about the sales of Vinyl Albums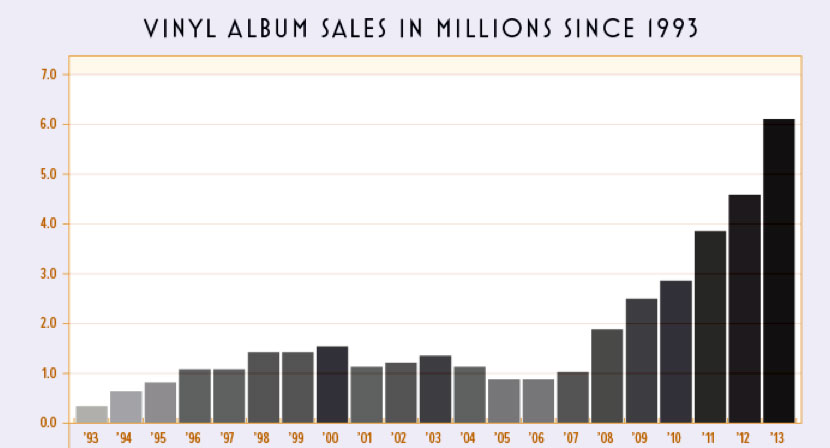 I had previously posted about the extraordinary goings-on whereby we were seeing a rise in the number of vinyl albums being bought. Good heavens! It continues to this day with an amazing increase in the numbers being bought. The trouble is the supply to meet the demands.
Here's my previous post from six months ago. click here
From a new article online: More and more people are buying vinyl; sales hit a record 6.1 million units in the U.S. last year. But as demand increases, the number of American pressing plants remains relatively fixed. No one is building new presses because, by all accounts, it would be prohibitively expensive. So the industry is limited to the dozen or so plants currently operating in the States.
Here's the link to the story online – click here.
As for me, I still remember all the clicks and noises from vinyl albums. The album covers are good to look at, and I still have many – but the vinyl albums were too easily damaged!
————————————-
Paul Costigan, 5 August 2014.