ACT Greens Jo Clay fronts up on planning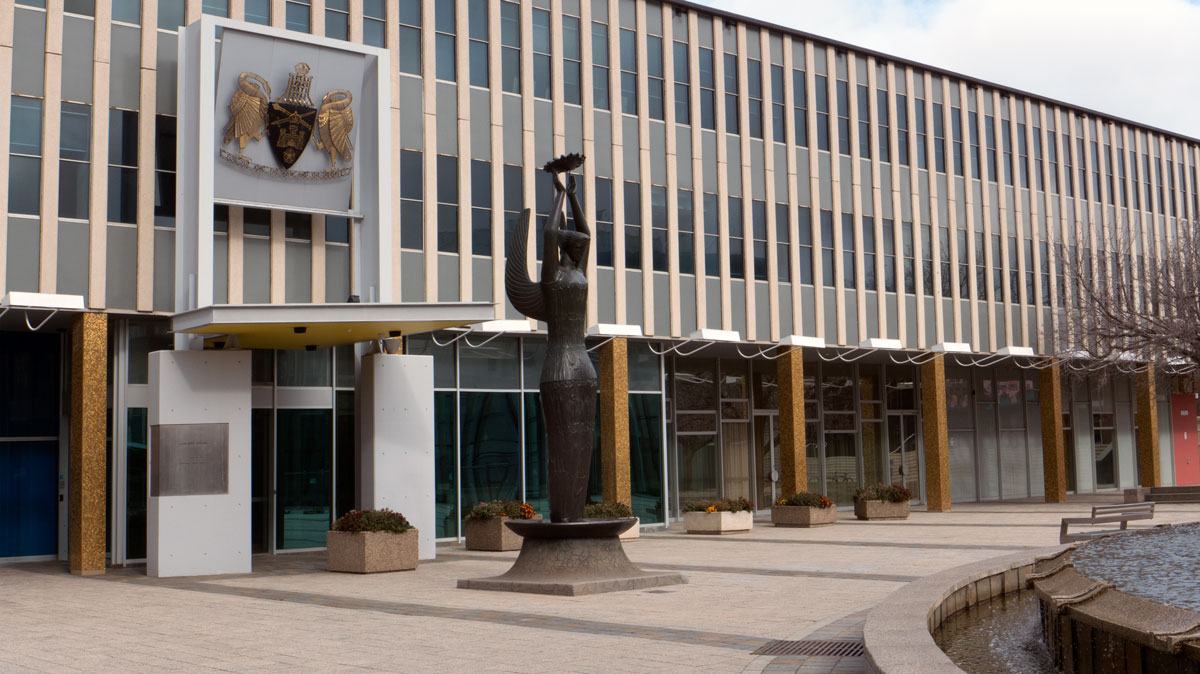 There's an ACT government standing committee on planning, transport and city services, headed up by Greens MLA Jo Clay that has asked the community to make submissions on the current draft planning bill.
According to its media release in September, Clay and her committee would love to hear from the community about this Planning Bill. They want to know if this draft of the planning reforms will lead to better planning. They want to know where there should be amendments. And if all of that does not require a major thesis, they want to know whether there were comments made during the consultation that have not been addressed.
Here's some brief responses.
Lead to better planning? Logically, yes, as there is so little planning now. However, given the culture within the planning bureaucracy – no.
Should there be amendments? Start by having a chief planner who cherishes good design, has extensive climate and people focused development experience and one who has successful experience working with local communities. And then there is a heap of governance issues that need to be addressed. Including moving away from the dark arts employed by the planning directorate on how decisions are made. There is a desperate need for transparency and good governance.
Were comments addressed? No – the latest draft has largely ignored the community submissions. Most people who responded to the earlier calls for submissions did so in good faith. They were optimistic that there was some skerrick of a hope that the chief minister wanted to have Canberra's development underpinned by real planning. 
The sad reality is that there have been no signs of any change of culture in how the planning bureaucracy goes about the business of planning. If anything, some recent behaviours signal that they pay even less attention to their own rules and are working towards having decisions on planning and development to be more blatantly flexible – to suit favoured developers.
Into this totally unsatisfactory and complex set of circumstances, has stepped ACT Greens MLA Jo Clay. She has been heard to point out that with her as chair of this Assembly committee on planning, that she can effect changes, that she will bring about improvements and that her work on this committee is to be taken seriously.
She has encouraged anyone and everyone to send in submissions so that her committee can bring forward improved planning and development outcomes.
The first point is that many community representatives know that what the community is seeking has already been outlined many times in the last decade of submissions on planning and development.
A second point is that a previous chair of this committee, former ACT Greens MLA Caroline Le Couteur, committed a huge amount of energy to working through the committee processes on planning matters. She worked hard, held meetings and worked her way through mountains of submissions. In the end, her own Greenslabor executive said no to her recommendations, preferring to go with what the planning bureaucrats ruled should happen. The status quo.
All of Caroline's hard work and the time and energy of the community sector were assessed to be of little value. Clay would know about Caroline's work and her frustrations. Caroline wrote about it earlier this year.
For Clay to now step up to these challenges, she must have commitments to be taken seriously by her Greenslabor leaders.
Is Clay saying something such as – 'trust me, I'm an ACT Greens MLA' – together we can make the Canberra a better place through good design, enhanced biodiversity, more green spaces, better community facilities, more cultural facilities, housing affordability, social housing, 21st century climate focused people-friendly planning, 10-star housing, a real value put on community engagements, heritage issues taken seriously and massive improvements to transparency and governance on planning decisions.
It would also be great to have the reappearance of gang gangs and owls in Dickson. Not a lot to ask for, surely.
Submissions are due by close of business Wednesday, November 16 2022.
Once they have landed on her desk, a well-informed Jo Clay (and her committee) will weave some magic!
———-
This article is a version of the piece originally published online with City News
Paul Costigan is a commentator on cultural and urban matters