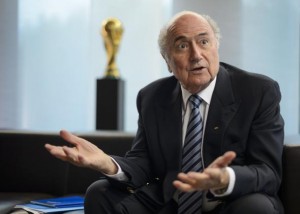 For many people who have spent time around community and professional associations of various kinds, they have the dreadful experiences of how the calibre of these boards continues to be variable – to say it politely. Such boards can easily be dominated by nut jobs, fools, naive and dangerous characters.
To make matters worse such boards can be so easily manipulated to suit the purposes of any small clan who will lie and deceive to use the board's resources to their own advantage. In most cases others people walk away and get on with their lives. And so the corruption continues.
Then along comes all the stories about the international football association (FIFA).
The goings on within FIFA are very believable given what unseemly people have done and are continuing to do on the many professional and community association boards. While there are ample guides and rules for such people, they go on endlessly ignoring common sense let alone the well established rules and regulations.
It now seems that all those dangerous types on our boards may have been reading the same set of guidelines as used by  Sepp Blatter. click here for an amusing story on this.
——————————————-
Paul Costigan