Review – The Legacy on DVD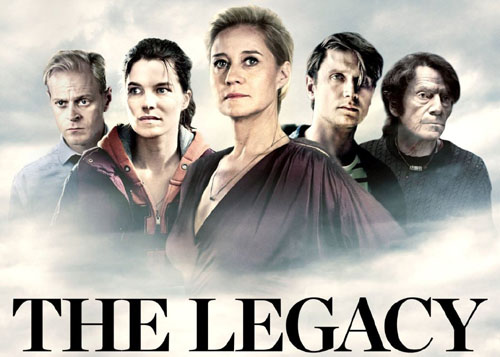 Here's my short take on this: It's very good, fun to watch, but not great. Recommended.
The story is about the legacy left by a successful artist. It is who she leaves her huge country house that causes all sorts of stories to be uncovered involving other members of the family. Many family dramas unfold and there are a never-ending number of twists. Along the way many secrets are revealed about each member of the artist's family and their extended members.
Along the way 'the legacy' has its effect on all involved.
For anyone involved in the art world or for that matter any complicated family dealing with a will, they will be familiar with such a troublesome story about how estates are divided and cause all manner of complications to people's relationships.
While recommending the program, there are a few matters worth mentioning.
While the artists who dies is supposed to be famous, we see very little of her work. In fact those we do see seem to be a send up of contemporary visual arts. People knock on the front door which is nothing special except that the house is HUGE. How would any simple knock on the front door be heard? The distance between the house and the nearby city changes. At one time it takes ages for two characters to speed out to the house – while a couple of people walk it very quickly. There's a few more like that but I will leave to you to see them and enjoy them.
Despite any of the above, it is worth it – and others have raved about it.
Recommended: Rating 8/10
————————————–
Paul Costigan