Looking for gems on the shelves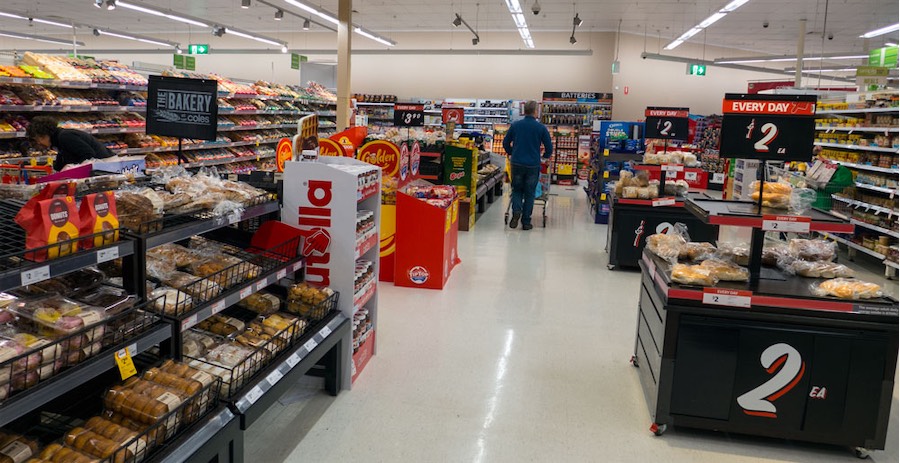 Going to a supermarket has always been enjoyable.
During the covid times, this means doing so less often and at times when fewer people are around.
But it hasn't put a stop to exploring the aisles to see what could be new. I often check out a suburban supermarket. The pleasure is spotting those little gems that others don't have.
The business of supermarkets is a contentious topic because of the practice of the major players' ability to dominate at the cost of smaller and local businesses.
In Australia Woolies and Coles dominate, with Aldi not far behind. There are others such as The Friendly Grocer, IGA, Supabarn and a cohort of Asian, Indian and Middle East specialty supermarkets. The supermarket in Cook bears the name The Cook Grocer – couldn't get more local than that.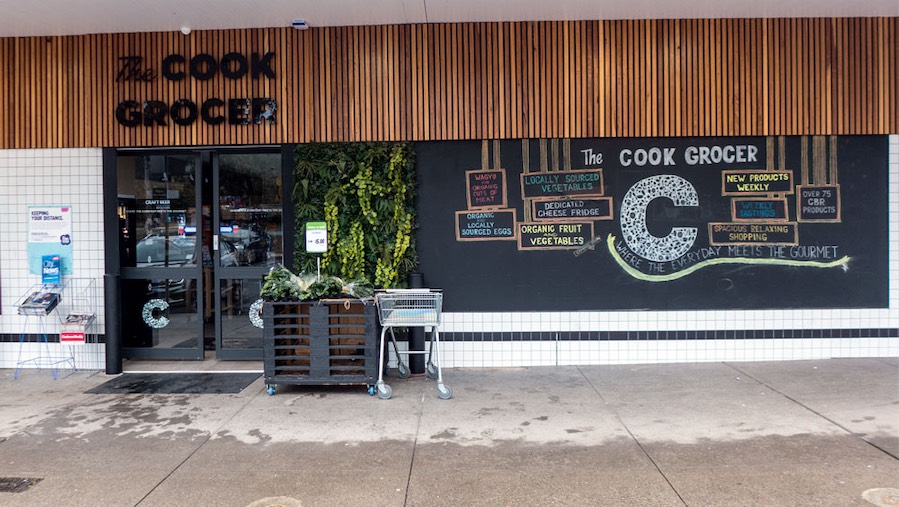 About a decade ago the then-chief minister, Jon Stanhope, tried to do something about the dominance of the Big Supermarkets. There was a review with 15 recommendations.
Despite determined efforts to undermine his initiative, things were all set to promote diversity for ACT consumers. He left the job in May 2011. As with several of his significant policy initiatives, this one faded away.
One suspects that the current government's approach is to not have a bar of interfering with the big supermarkets. Despite this, some tempting options have made their way on to the shelves. Take the deli and cheese selections at Ainslie IGA. They are so successful that a product manager looks after all those amazing cheeses.
The rare event of a community resisting one of the big ones has been known to be successful. The Bungendore community pushed hard against Woolworths setting up in the town. In the end the community won and they now have a wonderful IGA.
It is big! They have a great deli. Each time I've been there the staff have been very helpful. Came home recently with tasty Cornish pasties.
I am always on the lookout for good pastries such as pain aux raisin. For years I have had very little luck. Too many do not know about the magic buttery mix and most cannot resist adding some goo on top.
My luck turned when I came across a new line in Coles at Jamison. A few moments in the microwave – and it was nearly as good as the ones I remembered in Paris. In fact, mysteriously the packaging says it was "Made in France".
My other quest is for a good camembert. There are few that I would recommend. One is the Unicorn brand – usually found in Woolworths. Originally it was established on the NSW south coast by a Frenchman. Not sure who owns it now, but it is still high on my list of preferred cheeses. A more recent find is Aldi's own brand. Australian made and definitely the favourite for now.
Many local bakeries supply our supermarkets with a great range. A recent find was a German rye loaf at the Bungendore IGA. Now to find a better baguette.
There are several complex supermarket stories in Canberra. The Giralang supermarket has been a long time in coming. The Dickson second supermarket story is yet to finish. The Coombs supermarket appeared in 2015 but is yet to open with anything besides a small (and very welcomed) outlet. Up at Denman Prospect, the suburb's developer wanted to attract buyers to the suburb and so put in place a large IGA very early. It is a great supermarket, having been there several times and enjoyed some of their specialities. And Aldi caused some upset with plans for a store next to the Fyshwick Fresh Food Markets (I often shop at Aldi).
This city has a fairly good range of supermarkets. It would be good if there was real competition for the big players and if more smaller ones could survive with more local/regional food on offer. But that level of diversity continues to be too hard for the moment.
——————————
This article is a version of the piece originally published online with City News
Paul Costigan is an independent commentator and consultant on the visual arts, photography, urban design, environmental issues and everyday matters.