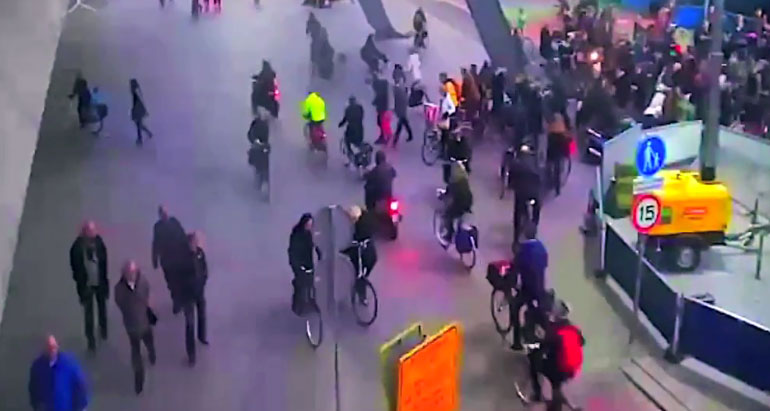 Here is Australia we still struggle with 'shared spaces'
In the Netherlands this now a common experience. But added to their 'experiences' has been the use of motorised cycles and small motor scooters.
Have a look at this Guardian article – and watch the video.
It is breathtaking!  Click here.
fun!