These boys have a problem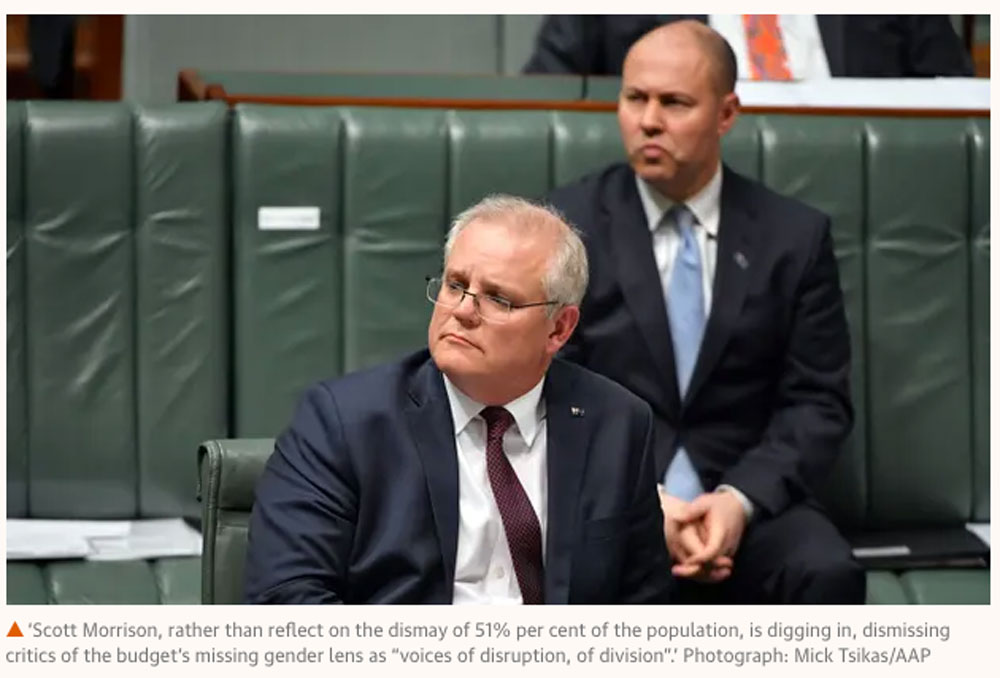 It took my breath away when I read the line by the prime minister's office – "nothing in the budget is gendered"
They really do not see what is wrong!
Scott Morrison may turn out to be one of the worst prime ministers this country has ever had.
Here's the article in The Guardian – click here.
and you always have to worry about overweight blokes who do not know how to dress properly.