Comment and Book Notices
Australia and refugees
Hope: Refugees and their Supporters in Australia since 1947, Ann-Mari Jordens, 2012
That Sinking Feeling: Asylum Seekers and the Search for the Indonesian Solution, Paul Toohey, 2014
Photo: SMH – Dean Sewell
 The above photograph was attached to a 2004 Sydney Morning Herald article. Has it been that long that Australia has been doing these dreadful things to refugees? No. It has been much longer than 10 years. The really sad fact is that in 2014 this country has implemented programs to deal with boat refugees that just cannot get any worse.
This country's international reputation has been completely trashed by the government as voted in by the Australian population. Did the voters know just how mean this government was going to be? Or even more damning is that Australians, no matter who they voted for, have not risen up en mass to object. It is not happening to them, so for now it is OK.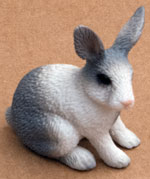 Through their lack of action and by looking the other way, the majority have agreed with their national government's use of concentration camps. I suggest that the majority feel more comfortable to not confront what is happening in their name and are very comfortable to leave the issues alone and to get on with their lives.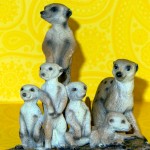 There are groups within Australia who have taken the issue to the streets and have campaigned as hard as they can against this government's actions on refugees. But in attacking this government, have any of the people who voted the government into power been convinced to change their minds? I do not think so.
There's an article about this online in the blog titled The Philosopher's Mall – Why the defenders of immigration are so annoying.– click here.
Australia's history of taking refugees is long and much of it is something about which we can be proud. Ann-Mari Jordens in her 2012 book, Hope: Refugees and their Supporters in Australia since 1947, documented the stories of refugees to this country since WWII. Her text is based on very sensitively made oral histories of individuals, groups and government employees. The work is thorough and you cannot help but be moved deeply by the stories people have told about their journeys.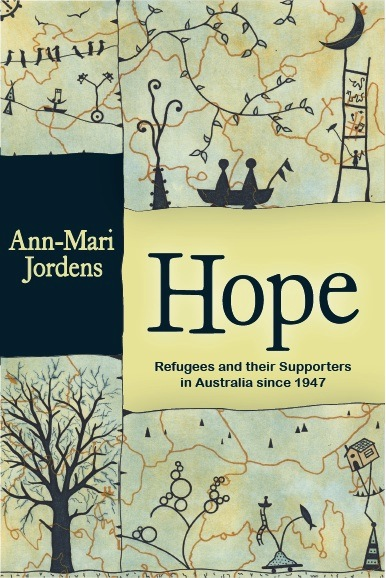 This book is recommended as a reminder to us all of the recent histories of refugees. I suspect for the rest of our lives, there will be refugees from somewhere. Ann-Mari Jordens' book looks back and provides that insight into these people's lives and by doing so confronts us with the fact that the refugees are people with families, with their own histories and with cultures that could enhance our own. Refugees have become part of this once great nation throughout the whole history of the country since WWII, if not before.
The Australia that I used to know was once a welcoming destination for so many of the world's refugees. I was raised amongst refugees and migrants. We played together. I still cannot see what the problem is with welcoming new people to this country.
Did it all start to go wrong when the government started to send back refugees from the Balkan war of the 1990s? I remember communities coming to the defence of their refugees. Why were these middle Europeans not acceptable enough. Was it that some of them were Muslims? The absence of the established churches in defending these refugees may have provided a clue as to the future of the debates back then.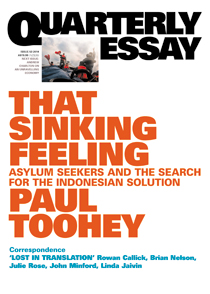 Today in 2014 we have totally messed up on how we treat the people who take the huge risk and travel by what ever means possible to what they know will be a better life for them than the one they have had to abandon. To our collective shame, our national government has sent these desperate peoples off to an island concentration camp.
The contemporary situation is addressed in detail in the Quarterly Essay 53 (March 2014): That Sinking Feeling: Asylum Seekers and the Search for the Indonesian Solution, by Paul Toohey.
From the publisher's promotions:
Visiting the Indonesian departure points, Toohey tells the dramatic stories of asylum seekers heading from Java to Australia, investigates people-smuggling and witnesses the aftermath of a sinking at sea. He examines the individual policies and outcomes of the Howard, Rudd, Gillard and now Abbott governments. He also interrogates Australian attitudes to boat people, and what politicians have made of these.
This engaging, powerful essay provides the untold personal stories of those waiting to make the dangerous journey, and the long view of this fraught issue. That Sinking Feeling is an unflinching look at people at their worst and best – and most ruthless and most vulnerable – by one of Australia's finest reporters.
"Any hope for a genuine regional solution rested with Indonesia, the final stepping stone to Australia … Why did neither Howard, in his better times with Indonesia, or Labor, from 2007, seek a one-on-one solution with Indonesia? 'The Indonesian Solution.' Those words would have been the most convincing political statement any Australian government could ever deliver to Australian voters on asylum seekers."
All this leads to the big question. Who is the leader (or leaders) who can lead the country away from the use of concentration camps and down the path of working with our nearest neighbour to bring about humane solutions?
Such a person or persons are not found within our present politicians. The refugees are suffering enormously today. Life for those in the camps and those who may still arrive is nothing but totally bleak.
I watched, with the sound turned down, the images of our government celebrating this evening that no refugees had arrived by boat in the last 100 days. I am sure those in the concentration camps felt good about that.
These two books need to be read if for no other reason then to serve as a reality check for all of us who want things to become civil again.
Hope: Refugees and their Supporters in Australia since 1947, Ann-Mari Jordens, 2012
That Sinking Feeling: Asylum Seekers and the Search for the Indonesian Solution, Paul Toohey, 2014
—————————————————-
Paul Costigan, 29 March 2014