Comments on the City of Sydney's new Public Art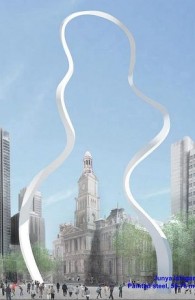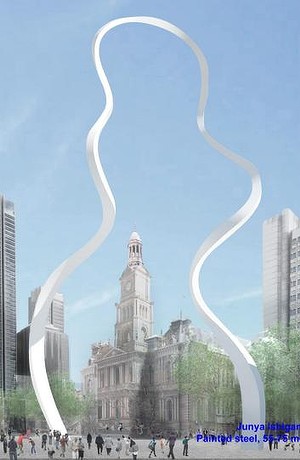 Full compliments to the City of Sydney for its investment in public art. The city has just announced a major set of projects – click here for the city officials being 'excited'. Or click here for calmer local news version.
I saw these announcements and wondered just how the press would treat this creative initiative given some recent histories on how the media have run questionable campaigns about local governments' public art programs.
The bottom line is that the media is about sales of papers or how many people visit their web sites. Public art is usually an expenditure by a local government. Public art issues, being public expenditure items, have  become fair game for the press to stir up stories. With the dominance of ultra conservative politics in Australia, the arts have become easy targets by neo-conservatives and their friends in the press as reasons to kick a non-conservative, usually Labor or Independent, local governments.
The press makes use of such announcements as it knows that the Australia public has become super gullible to stirred up and distracted by the press. It does not take much. A few headlines along the lines of 'Opinions divided over new public art' – often such headlines come before anyone has had a chance to comment. Or the journalist have been ringing around to get at least one unfavourable comment.
It did not take long for the City of Sydney's announcement to gather such attention. The first I spotted was in The Guardian Australia written by yet another one of the dangerous Urbanist-Planners. These people know next to nothing about aesthetics but sadly somehow in Australia these dreaded Urbanist-Planners occupy much of the public debate on urban issues.
This particular Urbanist worked hard to stir up the issues.  He actually had nothing intelligent to say but he did manage to get in a few dog whistles in order to stir up some responses. Good for sales I suppose. click here.
I have more to say about these self titled 'Urbanists' and comments to make about the infamous Alan Davies who writes for Crikey as their Urbanist. More later.
Meanwhile, the ABC ran one of its stupid and classic ABC headline -"Sydney public art: Mixed reaction to proposed CBD artworks" – based on a few twitter responses. Click here.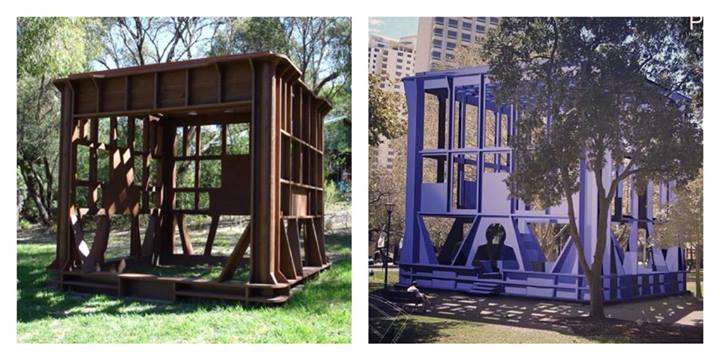 And to add to the news headlines, a story has surfaced whereby a Melbourne artist has pointed out that he created a sculpture based on a milk crate back in 2007. This has brought into the dialogues another distraction. Click here.
It is hard to find any real comment about the value for the city, the arts, and some thoughtful comment on their aesthetics.
I suspect the milk crate will attract a lot of attention when it is eventually installed. From the information supplied it looks to be a great statement about so many aspects of our consumer society. How many of these have been thrown into public spaces without any thought? How many have been stolen and used for all manner of uses in homes? Well here's one big one to be enjoyed by people in this park. I love it.
Tracey Emin's corridor of little birds will be a treat down that end of town but I doubt that it will garner too much attention when installed. I for one, will be heading that way to see them.
Then there is the arch. Which, despite all that crap from the Guardian's 'urbanist', it is not really an arch when compared with all the famous city arches.  It is more like a large floating ribbon that someone has just thrown skywards. It seems to float. Once installed, if this is the reality, it should be a definite winner.
These artworks by themselves will not do a lot of the city. It will take a sustained program of public art. Many cities have their public art. The City of Sydney should regard the urban areas of the city as potentially a huge sculpture park. This announcement s a good beginning.
So I finish on a positive. The City of Sydney is to be congratulated.
——————————————
Paul Costigan, 31 July 2014