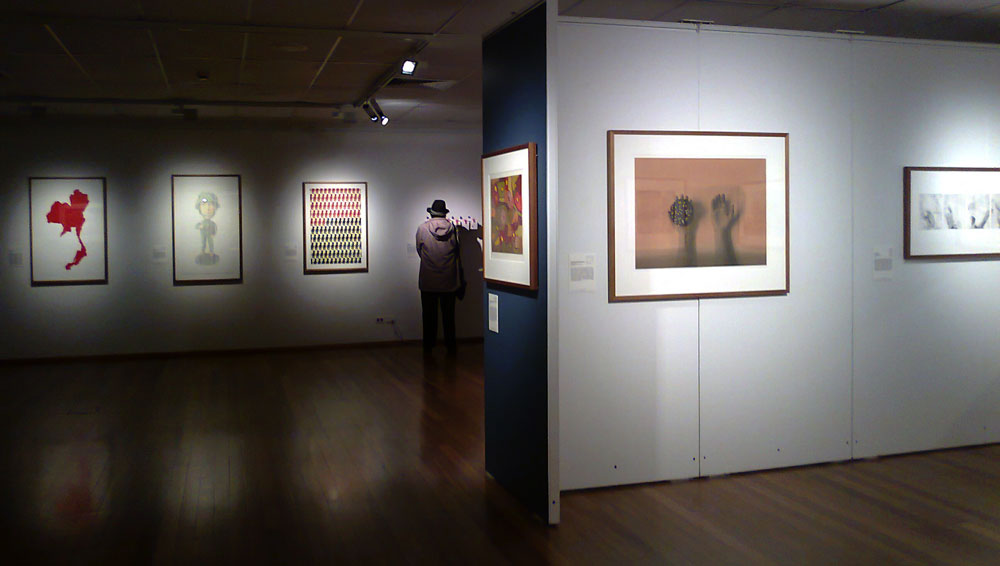 A little while ago I reviewed an exhibition of contemporary print making at the National Gallery of Australia – click here. Last week I visited Mosman Art Gallery (Sydney) to see another contemporary print making exhibition.
This is a good exhibition of print making and I came away with the thought that this one had something the former was lacking. The exhibition is titled: Interchange: A Printmaking Dialogue between Australia and Thailand. There were works from Canberra, Sydney and Thailand.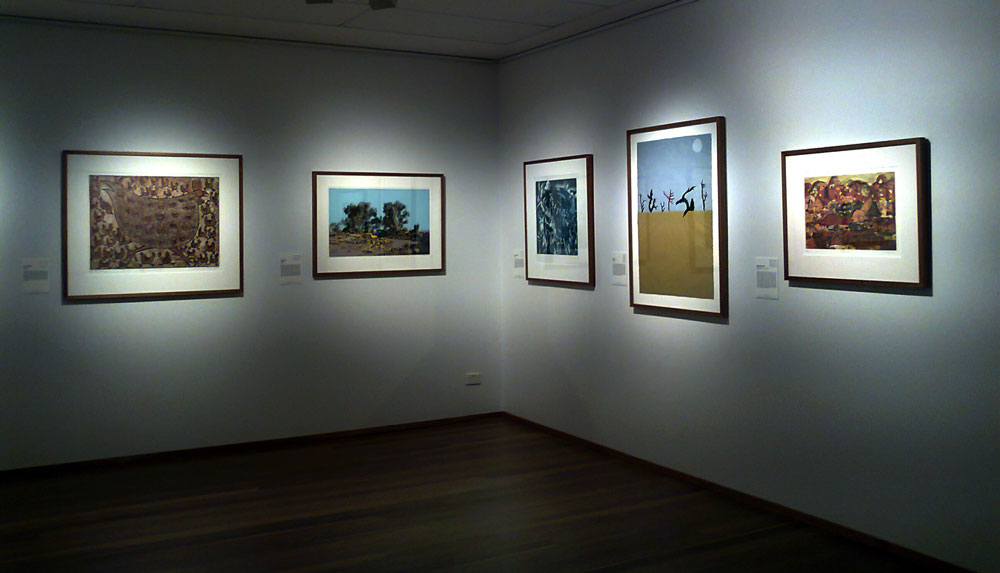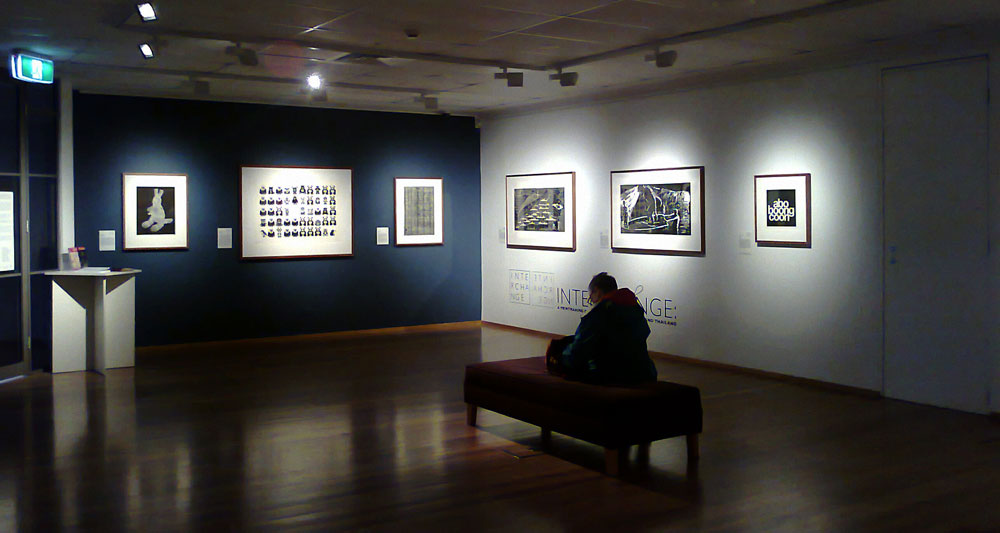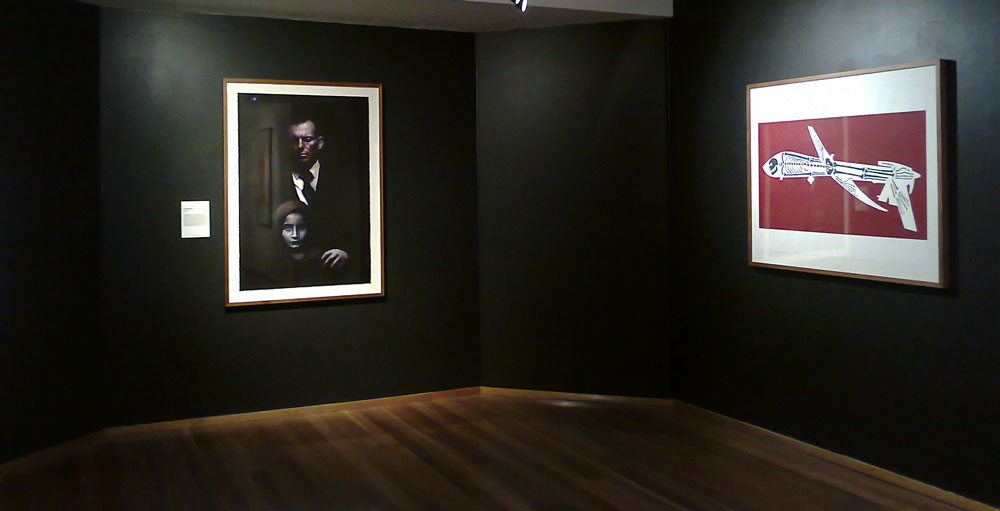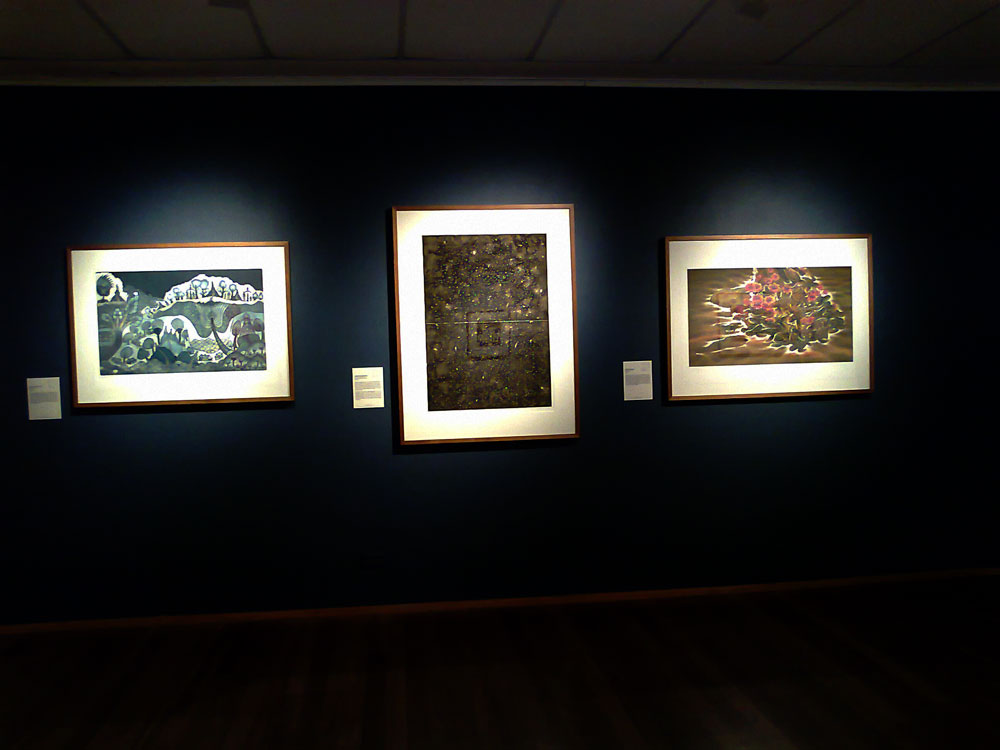 Twenty Australian are represented in the exhibition—  ten from The Australian National University School of Art (Canberra) and ten from The University of New South Wales Art and Design (Sydney). In addition, to the Australian, the interchange involved  ten Thai artists, mainly from Bangkok and Chiang Mai.
Across the artworks from the three centres, there is a diversity of subject matter as well as styles. They explore political, social, historical and geographic themes. This all makes for an engaging time working your way around the exhibition – which by the way was well curated into the exhibition space at Mosman.
This exhibition is worth visiting – it is open till 12th July 2015.
Here's a review online – click here.
Recommended: rating 8/10
—————————————
Paul Costigan