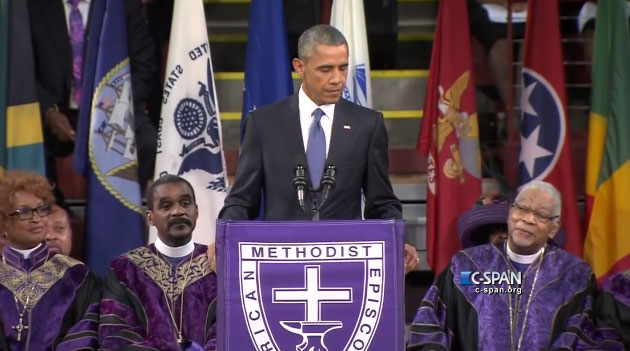 The eulogy by the US President demonstrates how leadership can inspire.
Click here for the story behind the short version that demonstrates how he held the audience while he prepared to break into Amazing Grace. It caught everyone by surprise and ended what was a very important half hour eulogy – during which he touched on a series of serious issues facing the country. The full version is definitely worth watching.
For Australians this speech reminds us just how Australia lacks any form of inspirational leadership at the moment.
click here for the full version.
———————————-
Paul Costigan