From the LA Times – Obama on Climate Change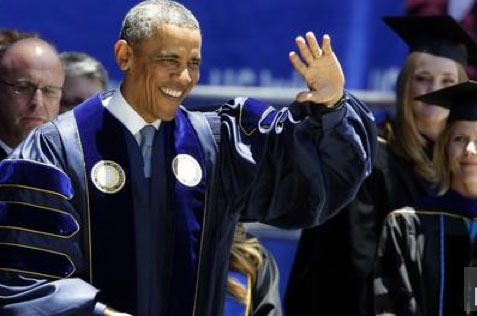 Australians can only wonder what the President thought about after having his conversations with the Prime Minister of Australia knowing that this is the man who proudly said climate change is crap.
That this is the man who is publicly backing Big Coal; this man is winding back resources to alternative energy; that this man does not see climate change as an economic issue; and this man wants to build an axis of climate deniers from heads of governments.
Maybe the President was thinking of Abbott when he said today to the students in LA, that climate change denialists probably think the moon is made of cheese.
I really like the call he made to the students, that the denialists were leaving this mess for these students, so they needed to get active on these issues. There is no doubt that the planet's future is in their hands and if they get active now, then maybe we can all be a little optimistic.
Here's the piece in the Los Angeles Times – click here.
————————————
Paul Costigan, 15 June 2014