How Artists Across the Globe Are Saying 'Yes' to Picasso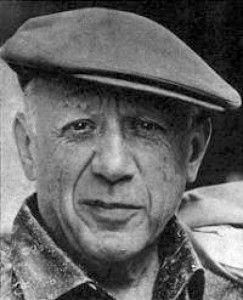 A post on ARTnews talks about the links being made in contemporary visual arts to the work of Pablo Picasso.
I am sure there are many more examples of artists making direct links — or being in conversation with Picasso's works.
It goes without saying that Picasso's influence will be with us for a long time yet.  Whenever I can, I visit exhibitions of his work and continue to be taken aback by his brilliance. Once when in Paris I had to return several times to the Picasso museum.
There are works by Picasso in several state galleries that I check out on occasions. They usually sit there being largely unnoticed by those floating through the galleries.  The same people would otherwise pay money to see a 'special' exhibition of Picasso.
I have said many times, the major galleries, being the state galleries and the National Gallery in Canberra, have fabulous collections on display that are now largely overlooked as people have been trained to seek out the special exhibitions only.
Meanwhile the fantastic collection exhibitions have few visitors. I totally recommend a visit to the collections exhibitions.
Here's the link to the ARTnews piece. click here
PS: thinking about a new house — did you miss this bargain
———————————————
Paul Costigan, 2 March 2014