Review:

Photography at Canberra Museum and Gallery

Lens Love, The Tender Gaze of six Canberra Region Photographers.

It is indeed wonderful for the Canberra Museum and Gallery to have an exhibition of photography. The exhibition brings together the works of six local photographers, most connected through the Canberra School of Art.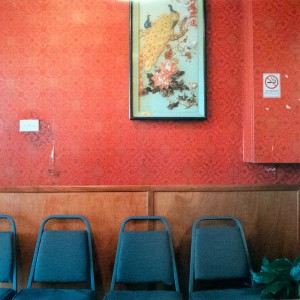 It is a show worth seeing. I found the work of several of definite interest, and others not so, given that I consider their work is not delivering much beyond those photographers from whom they have directly derived their style.
On the other hand Lee Grant has taken a well-known colour documentary style, based around observations of your surroundings, and imbued that mode of capturing an image with her own personal take on our world. As is the case with many great photographic artists, you can see that she has an anthropological approach to the things, people and places she encounters.

Her Korean suite is just beautiful. I have seen these before and it was great to see this small selection from this personal series. Her 'Belco' series is accompanied by a publication which available to be looked through so that you can see the whole suite. The few on exhibition are quite a good representation of the whole suite and provide an insight in Lee's approach to documenting her Belconnen, one of the satellite township areas of North Canberra.
This exhibition was worth the visit just to see some of Lee Grants photographs again.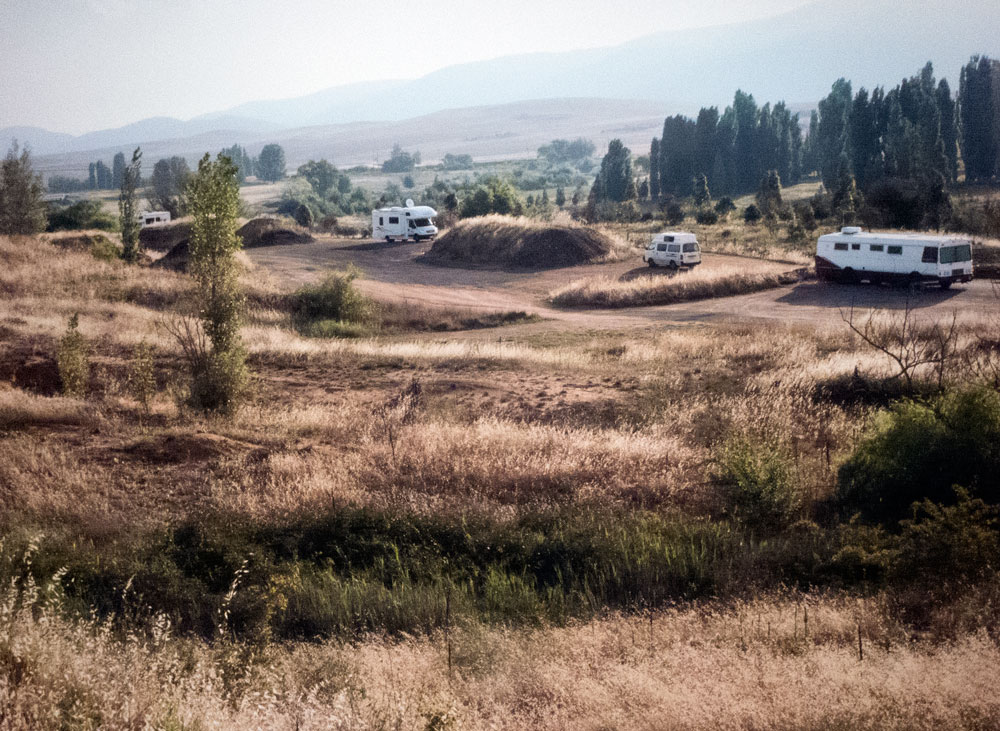 I looked for a while at the work by Denise Ferris, in particular her Once Upon an island of white. I felt that there was something nice going on here but came away feeling something was not right. Maybe it was the selection or even the manner in which they were exhibited. But I did like her photograph (above) at the front of the exhibition.
I had seen photographs by Cathy Laundenbach in previous years and I remembered liking them a lot. I think she was a prize winner in an important photography prize. While I could see some intriguing things within a couple of her works on exhibition, my memory tells me that there are better photographs by her out there somewhere.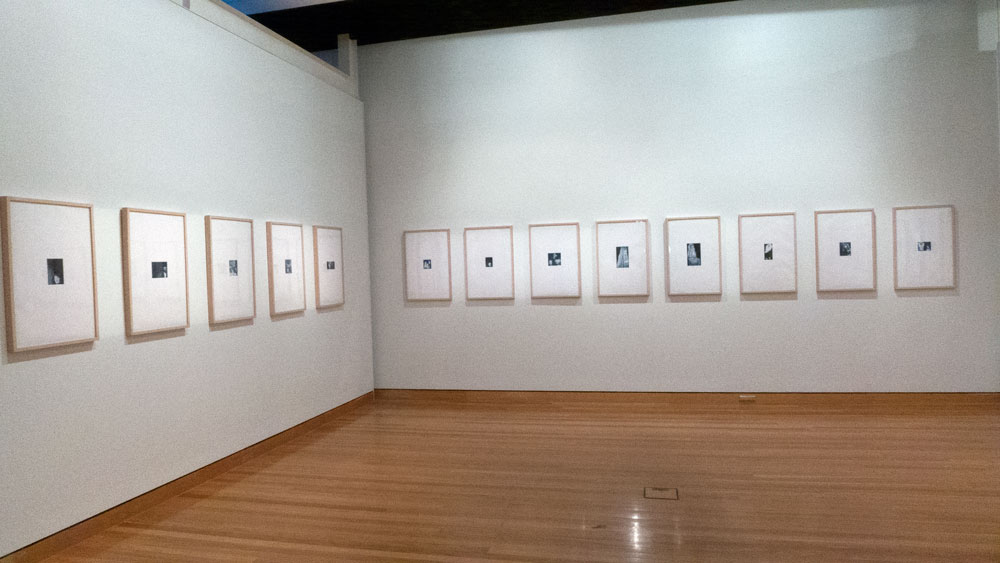 Martyn Jolly exhibited a set works (above) I had seen earlier, Faces of the Living Dead 2001. I like researching this era of photography. It was a quite pleasure to view these works again and to enjoy how Martyn presents us with a very personal re-interpretation of these treasures. As for the presentation of his project around the devastating Canberra fires, these I found of some historic interest but out-of-place in this exhibition.
While I would recommend a visit to see the whole exhibition, I have to say that I came away feeling that it was a little patchy and had the sense that particular contributors had determined their contribution rather than being curated into the show. Some works I had a quiet laugh, not at the works themselves, but as a result of observing other visitors and how they reacted.
There is an uneven exhibition of works by local photographers. But again I say, it's photography, and we must encourage such exhibitions, so please go and have a look.
Recommended: Rating 6/10
Keep an eye out for the next exhibition by Lee Grant. She could be going places.
———————————————–
Paul Costigan, 29 December 2013