Notice: Pete Seeger
2019 – 2014
Of course I go back to the days of Peter, Paul and Mary and their concerts. In fact somewhere deep in the cupboard, there's a vinyl album or two of Peter, Paul and Mary. Maybe a little worn out but just playable.
I had not followed Peter Seeger's career that closely, until I watched the movie in 2008 , Pete Seeger: The Power of Song (2007). I then noticed that he was still out there and  I observed that he appeared on the news occasionally taking a stand with others. He was still taking risks.
Watching that movie made me think again about being true to your beliefs. And that  occasionally we have to take a stand on issues and sometimes there are consequences.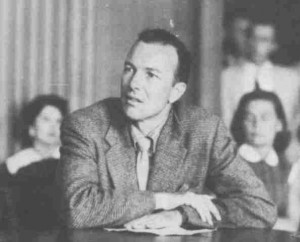 At the time, and for years that followed, this guided me whenever I was confronted with decisions and choices. I am not going to even pretend that any of my difficult choices led to consequences anywhere near as harsh as what happened to Pete following his staring down of the before the House Un-American Activities Committee (HUAC). Yes there are consequences when you stand your ground and not join the silent majority.
I have seen too many people who are not capable of following up on their stated convictions. Most take the far easier path when confronted or called upon. It is so convenient to dump any commitments,  stated beliefs and ethics and do any of the things required to fall in line with other voices. The 21st Century has been marked by reactionary thinking and actions.
I would like to recommend to such people that they should watch the movie, The Power of Song. Sadly for many of those people, who luckily are no longer in my life, the movie may be of interest but I suspect its message would be beyond them.
The likes of Pete Seeger, a leader of people through song and actions and convictions, are what the world needs more of right now.
If you have not seen it, please have a look at Pete Seeger: The Power of Song (2007).
Tributes are all over the media today and that's great.
Here's one by Billy Bragg: click here
Another from his half-sister: click here
and Bruce Springsteen had developed a close relationship with Pete, including putting together an album of song to honour Pete Seeger. Bruce said this: I lost a great friend and a great hero last night, Pete Seeger.
President Barack Obama called Seeger "America's tuning fork" who believed in the power of song to bring social change. Over the years, Pete used his voice and his hammer to strike blows for worker's rights and civil rights; world peace and environmental conservation and he always invited us to sing along. For reminding us where we come from and showing us where we need to go, we will always be grateful to Pete Seeger. Michelle and I send our thoughts and prayers to Pete's family and all those who loved him."
If you are interested in Bruce Springsteen's Seeger Sessions, the CD is definitely worth it. It is a fun album. Play it loud and sing along – and dance.
Bruce did a live concert for the BBC: This is the whole concert. Why not download it and enjoy it later.
from the Amazon site: – this let's you know what you should be listening very soon:
The premise was simple. Bruce Springsteen invites a dozen or so New York City musicians–packing banjos, fiddles, accordions and the like–to his New Jersey farmhouse for a three-day hootenanny, and tape is rolling. The results are sublime, his 21st album featuring their versions of songs harvested from Springsteen's dog-eared LPs by Pete Seeger. Not all written by Seeger, the songs are how the American folk icon interpreted them, and these organic recordings, with no rehearsals or overdubs, pay tribute with the simplicity and spontaneity he intended. It's not hard to link Springsteen's dissatisfaction with American politics to the protest song "We Shall Overcome" or even the Irish ballad "Mrs. McGrath," where he alters the lyrics to read, "I'd rather have my son as he used to be/Than the King of America and his whole navy." But the beauty of these Seeger Sessions are pieces that underscore the mood of the bandleader, which borders on down-home amusement: the bluegrass outlaw ballad "Jesse James," the Dylanesque "Pay Me My Money Down" and the euphoric "Jacob's Ladder," a gumbo-and-whiskey-fueled romp that could pass for the closing hymn at the Church of Asbury Park. –Scott Holter
——————————————————————
Paul Costigan, 29 January 2014