another Geocon story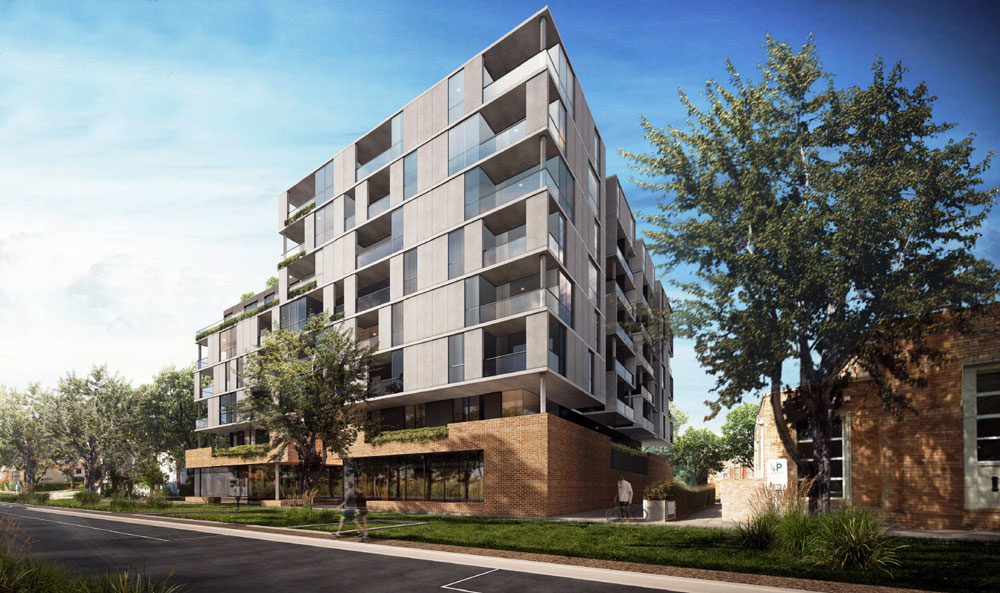 A Regular theme for my column is the spin that dominates the city's planning and development.
The guilty parties being ACT politicians, the Planning Directorate, the National Capital Authority and let's not forget the City Renewal Authority.
Here's one case study that should resonate with those who engage with the mountains of alternative facts broadcast by developers and their specialist consultant firms.
Developer Geocon states on its website that it is "Building Canberra", that "Canberra needed activation" and that it is "Set to redefine Australia's most exciting city". Good to know who runs the town.
But that first statement is curious given that the city exists – and is more than 100 years old. So what is meant when a developer says they are "Building Canberra"? Is this a case of Terra Nullius?
Talking of "activation", when Kingston residents saw the announcement of Geocon's eight-storey apartment tower for the block behind the Kingston Post Office, they definitely became activated.
Residents know that they live in an exciting city. It is already a great place to call your home. Given the overwhelming opposition to what Geocon has proposed, people can plainly see that Geocon's version of a redefined city is not shared with the residents.
They see the out-of-touch and ill-informed political and bureaucratic barbarians partnering with profit-driven developers to deliver changes to Canberra so that it slowly becomes like so many other cities – boring and unliveable. Is this what Geocon meant?
Residents are despondent about how the Planning Directorate is allowing the city to be degraded.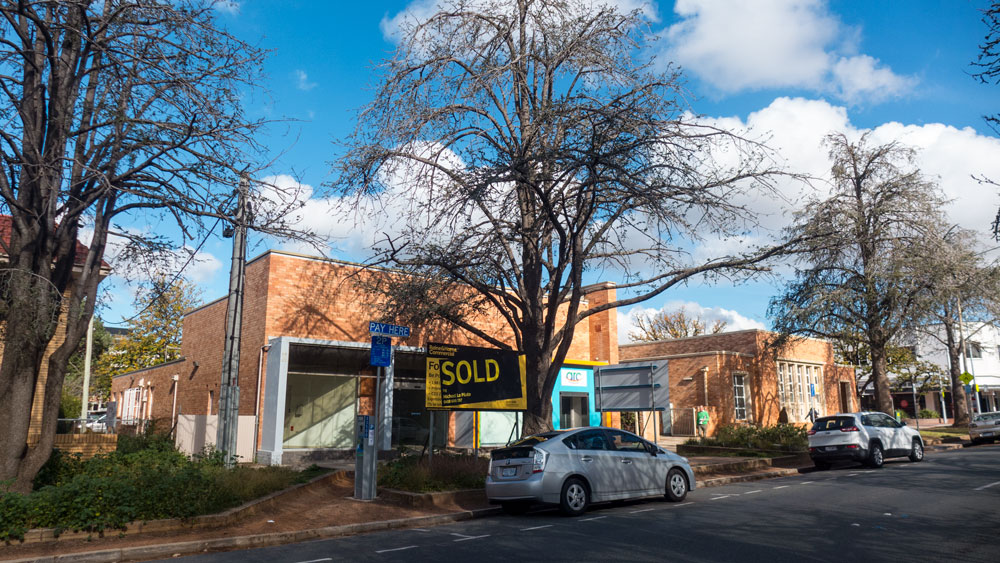 the building to be demolished – Post Office to the right.
The proposal for this Giles Street tower is in its early stages of community consultations. The reality is that the consultants followed the inadequate rules to get a tick in that box. There was a badly run online session that was not about engagement but more of "this is what you will get – so thanks for your time and now we move on". Box ticked – requirement met!
The development will house 106 one and two-bedroom units. The plans have the look of a cramped apartment hotel (small units).
The extent of the spin used to justify the proposal points to what is wrong with the ACT Planning Directorate's oversight of planning and development.
If the directorate was doing the job expected of it by residents, developers would not be putting resources into questionable and unpopular proposals. But they do – often – because this is what they know they can get away with. They know, as do the residents (voters), that this ACT Labor/Greens government and its Planning Directorate have completely corrupted the notion of a well-designed, people-friendly city.
The proposed tower was signed off by the National Capital Design Review Panel. I dare anyone to look at the drawings and agree that it is architecture that the city could be proud of.
It is an example of what is popping up all over Canberra. Surely, no-one on that panel who believes in architecture could be proud of this kind of robo bland-box architecture. Enough is enough!
Anyone on that design panel who still believes in architecture, should resign immediately. That building, if built, will indicate the government's low level of commitment to design and architecture.
Residents are furious about how the consultants boast about the unique opportunity to plonk an eight-storey tower next to the historic post office – when three or four storeys are the norm in this area.
Then there was one of those frequently heard statements. Apparently, the new residents will be "active travellers" and therefore the parking allocations can be minimal. How any consultant, architect or planning bureaucrat thinks they could be taken seriously by uttering such nonsense is amazing.
For the developers and consultant planners to be promoting this, it illustrates that the Planning Directorate's rules have been watered down by those holding power over the directorate's decisions.
In a better and more honest world, the logical outcome would be that the Planning Directorate would have a good laugh when this one arrives and send it straight back to the developers.
——————————
This article was originally published online with City News
Paul Costigan is an independent commentator and consultant on the visual arts, photography, urban design, environmental issues and everyday matters.